I have watched Archive. A scifi drama. I believe that I may have seen it before. Written and directed by Gavin Rothery. Impressive special effects and acting. A scientist and inventor named George is living at a laboratory in Japan. An attractive cast too. His wife had passed away some time ago. Her consciousness is stored in this giant computer. He had been building robots as to try and bring her back to life. An impressive soundtrack. There is his boss that is keeping him in check. You have J1 that has a mind of a child. J2 that is like a teenager and J3 that is the adult version. The actress plays Jules and various versions of her. You do feel for the characters. Good robotics and puppeteering. J3 is made humanoid however I prefer her in a robotic look. There are outsiders that may try to get to the secrets. In the bar scene. The Assessor has his cigar in his mouth. He goes to hand George a photo. Cut to a wide shot the cigar is in his hand. Back to close up and the cigar is in his mouth. I remember Theo in the Divergent series and Rhona cosplayed Lara Croft. You might also like Robocop, Terminator, Chappie, Short Circuit, Transcendence, The Machine, I Am Mother, Blade Runner, Humans, Ex Machina, The Matrix. Theo James, Stacy Martin, Toby Jones, Lia Williams, Karen Gagnon, Richard Glover.
I had this strange dream. I was at a large house. Variety of people were there. Moments earlier I spoke about a giant wooden ship on my road. Three stalls at the top of it. People worked on it. I was able to fly as did some others. Went Shang-Chi. At the mansion. I was lying down on the floor drowsy not trying to speak as I may reveal too much. Some woman had trouble with a soup cauldron and I set to the side. A man took two soups. I went to the back and glass was broken. The window perhaps. Men were working there. From a chimney a samurai sword was found. Some man that it belonged too was still around so I went looking for him. An intruder. I saw a clip of a Batman film. Clooney's Batman grabbed hold of this woman who was the enemy. He flew to the wall and impaled her on an attachment.
I had some strange dreams. One where it takes place on a train. People would die. But before that takes place it is at a hospital and I am attracted to doctors. Vivid dreams but lacking in detail when I write them down. I am imagining that a policewoman is after me and I would return the hanfcuffs in exchange for dinner. On the train it's like Escape Room. Some scene at a farm. Conversation between old men and a few young people. A black guy that is a cross between Lil Bow Wow and Kevin Hart talking about confidence and performs a song. Take That members are there. Back on the train and it is at the beginning. All too familiar. Now a sequel. The route is different. The group will face some Scottish American men. One has usa designed clothing. One of the young girls was tied up above and eventually released. The leader asks me who she is supposed to be and I say Sakura. But anyway that is all. I hope you have a happy new year.
I had this dream where three people entered my home. A mix raced woman with curly hair. An Asian man and a white male with ginger hair and beard. The Asian man was in charge. A loan shark, gangster. Threatening my brother's life as he owed 40k. After one person left I find this was a prank performance by theatre actors. Previously I was in the town centre and here were boxes filled with items belonging to an Ellie Kemper. Now Ellie was in an institution as she had problems. One box had scripts or a review for a show. I was going to take them. I soon had help to put them in storage for when Ellie comes back. I was carrying weapons with a blonde actor, similar to Cate Blanchet or Charlize Theron. They were weapons and I was scratched by one. A scene of a Puerto Rican family being interviewed on TV. The son and one daughter were attractive as I commented. Before that we had more staff join our company. Many had bikes and others drove cars. Something Fast Snd Furious. Whether they were left or rightwingers I am not sure.
I have had a few dreams. One set in Redditch. I needed to get to centre. Maybe to the train station to leave for Loughborough. My old college friend Andre was there. He was going to go on a night out. I missed a bus as I stopped to Talk to him.
I went to a large building. A hotel or staffing agency. There were individuals that recognised me. They were sat on a coach. My old job was ending and I was coming back to the agency. I mentioned that I needed retraining.
I am asleep and feel some ghostly presence. Not much else to add. I seem to forget other aspects of the dreams.
I have watched Chronical 2067. I have a feeling that I had seen it before. But it could be the first time. An Australian film. Written and directed by Seth Larney. Good special effects. Great cast of actors especially Kodi. I had seen Deborah in a film years back. Impressive soundtrack. Far into the future in a post apocalyptic world. Resources are scarce. Oxygen is a currency. It is running out. You have Ethan, a young man working in the mines. His friend Jude is there too. The head of an organisation has enlisted him for a mission. One that could help the human race survive. A message from the future was sent to the lab. Ethan is sent there to find a cure. I was figuring a few things out. Some things you will question. Scifi drama. Kodi Smit-McPhee; Ryan Kwanten; Leeanna Walsman; Aaron Glenane; Deborah Mailman. You might also like The Tomorrow War, Prospect, The Time Machine.
I ought to have got a sample clearance. Mind you I could have avoided using Katherine Priddy in the title. It was going to happen eventually. So the songs were removed. Removed any mention of the original. Deleted a video. Changing the title. Hugo is the claimant. I didn't see his profile. He is a business lawyer. Well fuck Hugo.
Then my Leftfield track will be removed. Something wonky according to Distrokid. I had to remove the ones that sampled tracks. Even though I was pleased with the song. The licence that I have is useless.
I am impressed with the video the chap made. You get a taste of India. Efficient and good communication.

You can own this video. Just click on the link.

You can buy all my content here
I dreamt that was needed at work. I was going to download this remix of Evanescence Bring me to life which I made. I try doing something online. An Indian guy calls me and talks about his house being purple. He wanted me to enter these details in a box on the site. It was a scam. I find that I am running late. There are plenty of people about. Some policemen on motorbikes. A woman on the bridge threatened to jump. I see further on is a festival. Halloween or Christmas as people are dressed up. I leap over something thinking that I am a vampire, rather pleased with myself. There is a cinema.
This just gets ridiculous as you will see.
So she should have got vaccinated. Now she is dead.
This woman should stop having anal. She probably wants attention. Krystal Tini is a bellend. The irony of these #alllivesmatter people is that they are Antivaxxers and putting others at risk.
"Hello Solitarymaninblack ,
Someone from the BBC Music Introducing in the East Midlands (Radio Leicester) programme team has listened to your track, 2 Ronis .
This doesn't guarantee we'll play it on air, but it's a good start. If we do decide to play it, we'll send you another email.
Thanks for sharing your music.
BBC Music Introducing"
Become a Patron!
Another legend has passed...
Sydney Poitier
The rightwinger youtubers would be cancelling these guys if they were alive today. This what being woke is.
It started raining today. £80 was borrowed for net curtains. Why even bother?
I noticed that some part of the inside is exposed. I added some polyfilla to it. Meanwhile the door gets closed whilst I am outside. I have just hoovered and mopped. I have been awake since 2.30am and worked 4am to 12pm so why the fuck do I need to do any shit just go to sleep. No response from one roofing company. Now having to measure the curtain rail. Also asked by another family member about putting the blinds up. We'll you can do it. Then later at night it's her with the jewra bullshit on repeat. I am meant to not write about work or family, we'll if people continue to be cunts then I have something to say.
Google Adsense violations. Not really useful though is it? Clickbank and Paid on results. Get clicks but no sales. No email back from the chap that did a mashup of Adele and Bruno Mars. I will just upload it and not bother tagging him. A copyright claim will be made. Distributing it via Distrokid will result in a Dmca takedown and ban.
http://fancentro.com/r/TBxHVl5O/t/bella,tattoo,alt,model,onlyfans,nude,hot,blonde,rock,goth/belka_tattoo
http://menofpegasus.com/r/tkhDNcGb/t/gay

http://crushonsummer.com/r/TtUMhvV3/t/summer,lesbian,girl%20on%20girl,tits,porn

http://sam38g.com/r/jCsaXMxn/t/bbw,tits,women
http://fancentro.com/miamalkova?foxref=JhQFmpWb

http://fancentro.com/rileyreid?foxref=gKRtsgtU
http://crushonbrett.com/r/JLlbaHqG/t/brett%20rossi,%20hot,teen,milf%20blonde,%20white,woman

http://tsfilipina.com/r/w5TtaK4h/t/ts,trans,tyranny,shemale,ladyboy,transgender,transsexuals

http://fancentro.com/abelladanger?foxref=4CD5caHX

http://fancentro.com/brandilove?foxref=JngpOWPM

http://clubmaseratixxx.com/r/jJ1bvHeU/t/ebony,black,girl,woman,club,maserati,xxx,nsfw,porn

http://facialcasting.com/r/Ub63AT5J/t/cute,teen,girl
Hannah Hughes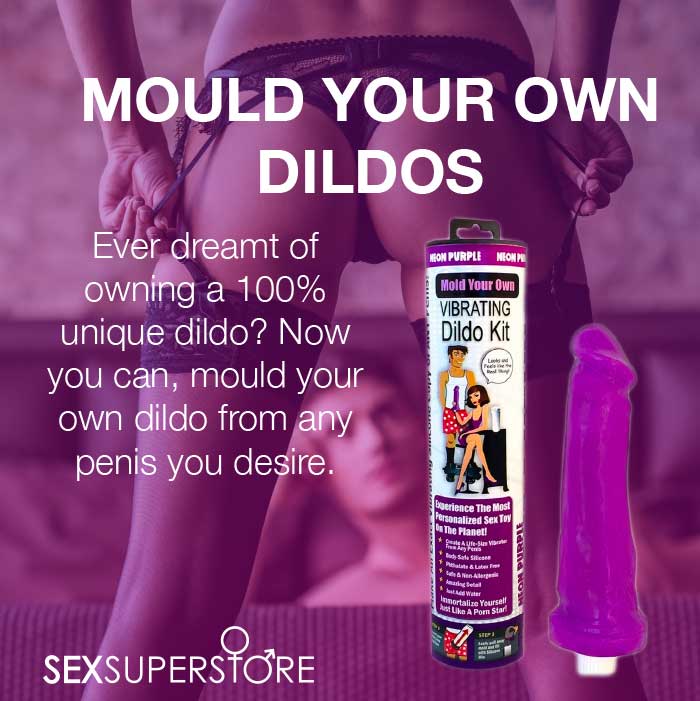 You can buy these images and more here
Try compressing a file here. 25 minutes free time but then you have to pay a fee. Waste of time.
Not enough memory. Videos not processed. Scrap it and make something simple.
Again feeling the need to shout instructions on how to have a bath.
I had these other dreams where the roof had been leaking and was to be mended. Also happened in the next night's dream. But this time the gutters were cleaned and the man suggested the roof be sorted. I noticed holes in the wall. There was a film that had a multitude of actors from Disney/Marvel. It had Star Wars Easter eggs. I mentioned Cinema Sins would have a video about it. I saw Samuel L Jackson in an office. Some brunette was playing the daughter of Sigourney Weaver. Another one that happened where I was a guest at a family home. Structural damage and it would fall apart soon enough. My brother or someone decided to push the ceiling back up only for it to fall down. I was communicating with the woman in the house. I was in a room with these women and boxes are attached to the wall. You turn a lever/button and a mysterious prize drops out. The Eastern European women tried it but it didn't work so we're holding the box and looking inside getting out what they wanted which defeated the purpose of the game.
Really Emu? People thirsty of cartoon characters are weird.
Bentbox.co is the place for images like this
Streamers can be ignorant. The big names make Twitch a lot of money so they let it pass. Maybe editing or something else is used to avoid Dmca. But props to this guy for talking about others involved in making the films. Looking at other videos they seem to say the Dmca strike against Hasan was fake. But they may be taking sides.
How is it that I get told that the medication is low. I ordered a repeat prescription only to be told one has been collected.
So my order with Daily Music Roll has been completed. See what they have said. I will stop paying for extras whether it is promo, copyright or upgrade subscription. Alicia Parker writes these articles.
Well anyway, jesus christ. Thanks for the promo. Katherine might not be pleased but Hugo will be triggered. Fuck him.
So this country artist uses a racial slur then later performs at an event. Sounds about White.
Though I am looking for a specific person to create music for me to remix and sample.
Why the fuck be indecisive when I have given a decision. If you go back to faffing about then make your own decision if it is important to you. Constantly having to come into my room.
Some will be pointing fingers. Whether an accident or someone deliberately attacking the family. Officer Tatum has a video on this but he was always Blue lives matter and will twist it to attack the memory of George Floyd.
Fuck, at work that blonde haired mature woman that is demanding and says how nice I am was going to get bin bags and so asked me to fetch them for her. One big and two small I clearly heard her ask. I got them to the till and she didn't want one of them. Why ask and if you walked here then you can go to the end of the shop. My colleagues working and not noticed that a customer was present. The manager had left her bottle in the chiller. I may have accidentally moved it. She was frustrated and picked up another one. The one with the barcode signed was in the back. Should have been patient or not put it there. A guy enquired about why there were so many pink Oral B pro650. If it was to do with Feminism. Dumb question.
I ended up cutting my finger at home. My brother wanting to sort the guttering in the afternoon. But now there is a delay in getting the ladder. Looks like he took alot of the money that was in my wallet as I didn't have enough for the barbers. It was cold as my other brother had turned the boiler down. He has more than one photocopy of a receipt and an email and they are literally the same. Wanted me to pick one. It does not matter for fucks sake. Again comes into the room when I am trying to sleep wanting to compare the address and serial numbers. Comes in again wanting a plastic wallet and paperclip which he already asked for before. Now worries about the packaging splitting. Why don't you do something before about it? Just asked about some stupid spelling. Knocked on the door in the morning and I was trying to sleep. Opens the door and turns on the light. Went back out. Was probably going to ask something. Stop disturbing the peace every fucking time. I am going to move out and get space from these people. Having to sort the window out. The vandal should pay for it not me. Mum needs to not give any money to my brother. The companies that I contact should pull their fingers out of their ass and take the job. Guttering to be done. I will find new work.At work and I asked the pensioner/mature guy if he wanted a bag and he goes off on one. He has a bag. I do it out of habit. He is always a bellend. Has some insults for me as I accidentally dropped an item or for asking the question. Karen. I should just answer back. Ask him to stop being a stupid cunt. Better if I stopped serving him until he finished or just handed him over to my colleague. Some people saying "just this". Some students, many attractive. Seems some have an attitude, snobby or something amusing them like this cute blonde. No thanks is her reply. They don't seem to answer my first question. Are people deaf? The audacity of Karens. Some woman with glasses comes into the till area to grab a mask. She should wait outside and ask a member of staff. One woman was on about laxatives and I had no idea what she wanted. Caucasity reaches new levels. Some Asian woman seems miserable and not answer shit. I served one woman who's voice sounded familiar. I thought that might be the cunt Felicity from town. I wasn't sure if a man had been in before buying painkillers. As he was buying some now. I had to restrict the purchase for one woman. Read the signs. An asian pensioner picked something from the shelf and didn't go to the back of the queue. I am sure that this blonde young mother took a paracetamol off the shelf. I should have just said something straight away. Fuck blogging just call them out. Someone left a used tissue in the dumpbin.
You fuckers are lucky that I am not violent. I didn't offer some people sas as I was judging them wrongfully. Ask anyway. Looks like my brother used my phone for the Covid test whilst I was asleep. The key left in the back door. My brother trying to negotiate a price and fee for the broadband. Why don't you just pay what they have set? Just being indecisive. Now looking at other providers and has to come tell me what they said. It won't be put in my name as I won't be here. I don't care what you do. I want some peace and quiet. More irritating customers as usual. This bearded guy with glasses buys a mask. Uses his banking app. On my screen it takes a while. Meanwhile he is taking the mask out. About to leave and I have to tell him that it was declined. On his phone the payment went through. He says that he isn't going to pay again. We'll dickhead you said that it was pending. So you have not paid at all. He will be back in the store. He will have to pay that money if it doesn't go through. I am going to ask him. Supervisor believes it won't go through. The other experienced supervisor knows what she is doing. Supervisors lingering about doing nothing at certain points. Talk about getting a fucking heater or standing at the doorway where the heater is. I kept myself busy. They did hop on till and work through draws later. People saying "just these" will be ignored. I will offer sas anyway. Fuck your feelings Karen. I could greet people and they don't say anything. I will just repeat myself louder untill you get message.
My mum was rambling repeatedly loudly it was late at night. I was asleep too. I have to be awake in a few hours. I was also thinking of the racist pieces of shit that I dealt with on Greenclose Lane and the Felicity cunt. I have now been losing sleep. Difficult to get back to it. You fuckers are lucky that I am not violent. I had this European couple buy this CK perfume. Paid for it and the woman opened it up to test it and so the husband bought another one. Had she not liked it we wouldn't be able to refund it. So.... I noticed a wet patch on the ceiling. Whoever used the bath needs to be careful where they splash the water. I checked areas underneath the bath. I am not going through that shit again. This nonsense will only end up bugging me. So the ladders aren't being collected and asks to borrow money again. I will just do it myself. I am at work and I decided on asking the supervisor on what she wants me doing. I should not discuss it with my colleague. She tells me that someone needs to be on till. No shit Sherlock. Doesn't mean that it has to be me. You were here earlier and you can face the front and do till. You don't determine what I do. But she moans about having been on till all last week. Like I haven't either. You only work the fucking afternoons. Started an hour or so before me and was annoyed with customers. So do I but I get on with it. I even called her to the till as there was a queue and she was right there. She just ignored it. I ring the bell and the supervisor jumps on. She seems reluctant to jump on. I am always on the till if I come in late or early and she gets told to face up the aisle. She mentioned that it had been faced up by colleagues but would then go onto to do the facing. So which is it? Stop listening to the colleague and only to management. That was last week this is a new one. Speak up and call her out on her bullshit. Pisses me off. This Indian guy was buying a Lempsip, Calpol and three paracetamol packs. I had to explain the limit to him. He did mention one being for children. So I said it again. A white man was going to get three Lempsips. He wanted to know the reason for the limit. It is always two. Some woman assumed it would be three but nope. A couple were buying two packs each. Paying for their own shopping. That is allowed but you don't need all that anyway. I had decided to ID this woman in her twenties. I could have not bothered but had to be sure. She didn't have any so I refused the sale. She worked at Homestead. This woman with glasses wanted to know the price of Rimmel nail varnish. She didn't have enough. The prices are written out. Some customers just don't respond when I ask them a question or greet them. The annoying bag man was in and I was determined to get him served quickly. I was going to sweep the floor but my colleague would want to do it. I won't be discussing anything with her. Do my own thing. I will have to speak to management. She got a break which she isn't entitled to because of the hours she worked. She is just being a drama queen and I won't care about her feelings. I was being considerate but should put myself first. The other supervisor took issue with her and the other kick-starter. The other thing was the supervisor had spilt Lenor in the back and it needed cleaning up and my colleague was in the back. I rang the bell twice as a customer wanted to know about a product which wasn't on the shelf or been in for a while. It wasn't in anyway but no one answered it so he left. She did mention the rat and cctv in front of a customer. This man with glasses didn't want me to handle his items and wanted to scan them himself. It isn't self scan dickhead. He has caught Covid before and didn't want to take any chances. I don't have it and am vaccinated. He gave me his money which then I gave him his change which I did handle so where is the logic? I heard about these teenagers on bikes causing trouble. They had a fight on the shopfloor. Police turned up.
My mum talks loudly. Brother switches off the light to the room that will use. Still putting on a new toilet roll when it isn't finished. He brings up needing that boiler guy to come and have a look at it. There is no issue. Plus you are an adult. Ring them up and pay for it. Yet again the ladders aren't collected and so I have to text the neighbour again. It wasn't collected in the morning or evening. Leaving it till February or March. He did ring me whilst I was at work. Ring the neighbour as you have his number. I was later asleep and awoken by him. I had my fish knife at work and flung out my pocket as I went to grab it and disappeared. I look everywhere but couldn't find it. Some woman misheard my colleague when she mentioned the subtotal so was going on about what change she is owed. I had to limit a few people when buying painkillers. One has a family member with Covid. One was a children's Calpol. However the limit still had to remain. I was considering asking management but they were busy. My colleague had to do the same. A pensioner left her card. I was deciding on whether I needed to ID an Asian woman but she was old enough. Bought several champagne bottles. She had her mask under her chin. A white woman had liked her fingers but paid with phone. Possibly pulled down the mask to scan her face. Another had the fiver in her mouth. A black student was stood at the wrong till on the wrong side when I served a guy. They weren't together. He had his headphones in. Later asks for a bag after the transaction was done. I told him that I would need to charge him. He might have expected it to be free. He then decided not to have one. This hairband set was unravelled and on the floor. Other items dumped on other shelves. I still have not had the text from the surgery. Ajcs Roofing and Charnwood Windows were companies that ignored me. My brother needed to borrow my phone again and I was asleep and awoken by him. I have to work all day and my colleague better not be lazy and try to get out of being on till. I did tell a woman that wanted to test the Ted Baker that we were out of stock. But she asks for it anyway. Her mum asked about buying the tester bottle. Then you have this woman that wanted to buy the Red Jeans tester bottle a few days ago. We are not allowed to sell them. I had this issue with the barcode not scanning on lube. It got sorted. Perfume, alcohol, nicotine products not being security tagged. One moment several women with prams and a disabled woman on a mobility scooter. Blocking access as they took up room. Supervisor not being aware of her surroundings. Though some woman was kind enough to wait. Other customers just entered. Where is the courteousy? At work I wrote a note well a rant and the thing wasn't saved so here I go again. If you're having girl problems I feel bad for you son I've got 99 problems and a bitch ain't one... My colleague was going through some stuff at home and wanted to go face up to get her mind off things. It isn't my problem. I ended up on the till all day. The supervisor said how everyone needs to play hair. I of course always am. Just takes the piss. Some people needed to limit the amount of painkillers. I didn't care for the Asian lady's joke. I know that she has been told before. Some woman licked her fingers before getting out a note. I didn't ask whether this student got the shampoo from here. I should have asked as it is one that we sell. Why wouldn't you take it to the till to get scanned. Call people out there instead of blogging or tell the management. Are people really dense? The caucasity. I find empty packaging from yesterday. Some arse is stealing false eyelashes. A little kid was running around and apparently had stolen nail varnish before. Just a toddler or 5 years old. This black guy was waiting to be served. This I can assume Romanian or other Eastern European tells him that it is one item that she is getting. Her and her sister had walked by him to the till. I mentioned that he was next. She was rude to me when I asked if she wanted the reciept. Karens come from all nations. This male rat which is usually large came running in from the back. I wasn't quick enough to stop it as it struggled with the door. So much for Rentokill. There are traps placed in stupid areas. The fucking thing was amongst the cages which I had to bring in. The back needed clearing up. The office door lock is buggered. My water bottle is on the till. Still customers annoy me with "just this". I had spoken to a man that I was sure was in the store earlier but it could be mistaken identity. Whether we sell jackets. No we don't. A fizzy drink can was left by a customer. I thought this woman old enough to buy Hemp tea so didn't ask her for ID. I said no to salad in my burger. I did have a customer ask me something but realised that I was on a lunch break. Yesterday it was. I helped a woman before signing back in. Also mentioning this student that used her phone banking app to pay and it was declined just as she was walking out. I had to stop her. Got it sorted once she used her card. People must wait. I heard on the radio that a mature man stole a jacket potato from a food truck and he had been homophobic to staff in a pub. We were running low on change. No one seemed to have organised a change order yesterday. Also the other supervisor had called in sick. The door duty is a waste of time. The colleague said "you babies" to me and the supervisor. I didn't behave as such. She was bloody going on about rats being scared, humane, having a bad reputation. I am well aware thanks. I wasn't going to kill it as she assumed. Drive it out with a spade which I would have blocked it. I should have grabbed some poison on my way home. I will probably end up having to deal with it. Need to sanitise the area. I also haven't seen my young colleague that goes to college. Maybe she is doing more of that. Had a week off or worse case had quit. It would be a shame. She worked hard and easy to get on with. With another staff member being off for a month. Someone new should be here. Interviews were done. The delivery guy bringing in the cages fucked up as it had hit the gondola and knocked a shampoo off and wasn't even cleaned up. I still want to quit. My brother emptied the bins but then wants me to do him a favour and throw it out. If you are sorting it then you throw it out. I am done talking. Mama, we all go to hell.
Time to cut my losses. As it is the new year no mention of work, family or the rightwingers will be made. Irrelevant topics. 99 problems.
Pepe Piri Piri and there isn't much in terms of portion. More chips though. Tasty but spicy.
Needs to stop being such a fag and get a job. No more time or energy on this guy. Felt sorry for Molly. She will have the last laugh.
He is irrelevant.
These guys have to be trolling and she is taking it too seriously.
Complete Savings are processing the bonus. However by that time they will take another payment. I have asked for the earnings and closure of my account. I am sure that I did before. I have closed the Surfshark subscription. The app won't be any good. The CW site doesn't load the videos that I want to see. On incognito mode all the ads play.
All music from Muse.
I watched Resident Evil: Welcome To Racoon City. Based on the Capcom game franchise. The Umbrella Corporation had been doing experiments. A T-virus is created and an outbreak happens. This made reference to the games. A few of the characters are featured as well as the location. This is an origin story. I have played the games and watched the Anderson films from years ago. You get flashback moments from Claire and Chris Redfield. Jill Valentine and Albert Wesker, Leon Kennedy are at the precinct. Sent on a mission to go the mansion. Claire had come back because of conspiracy theories she believes in. Also see her brother that was on the mission. You have the scientist running the experiments. He and his family have to evacuate. Many of the citizens are infected. I imagine how it looks if Blumhouse made this film. You will recognise the actors. I had seen a Double Toasted video where they mentioned this film. Negative reviews were given so that tainted my view of the film. The special effects could be improved. The soundtrack is something else. Creepy film. Some predictable moments. I doubt that there will be a sequel. Leon could be useless at times. You might have seen The Crazies, 28 Days Later, World War Z, Silent Hill. Go in with an open mind. Avoid the reviews.
Antlers is a 2021 horror movie from Guillermo Del Toro. You may have seen The Shape Of Water, Pan's Labyrinth, Mama. A supernatural drama horror. Set in a small town in Oregon. I am now interested in finding out more about the state. Grimm was also set here. It is always so gloomy? Great acting and special effects. I might recommend that you see The New Daughter, Hereditary, The Grudge, The Ring, Candyman. Anyway there is a young lad named Lucas. He is going through some trouble at home. His brother and father are sick. There is a creature from Native American mythology called the Wendigo. It is on the loose. The local teacher is worried about Lucas. She herself went through an abusive childhood. Graphic, gory, violent. Very dark. You might read trivia or discussions on this film. David S Goyer is also a producer. Director: Scott Cooper.
Starring: Keri Russell; Jesse Plemons; Jeremy T. Thomas; Graham Greene; Scott Haze; Rory Cochrane; Amy Madigan
Based on: "The Quiet Boy"; by Nick Antosca.
I noticed that I have been losing subscribers.
I did get a message back from the folks that I am subscribed to. I was going to use the stems to make a record. I am not allowed to distribute the remix. So it is pointless. One or two songs of theirs are good. I will just stop now.
I was deleting cookies on site settings. Got signed out of Google accounts.
There are a load of women on the site. Seeing people naked that you might not meet.
I don't think much to Chaturbate anymore. It just gets boring.
I could have gone straight to sleep for 7pm. It is now after 8. I need to get up at 2.30am. I do dislike Adele's current single.