I'm weak as fuck pic.twitter.com/xx60CJu3Y4

— im not asian (@trapkeez) September 11, 2020
Saturday 12th September 2020
At 4am I am walking up Toothill Rd, Loughborough. I see this blonde young woman with her phone. She turns around and says hello. Apparently she recognised me. At Puregym this ginger guy with a beard is wearing large headphones. He is singing loudly. On the way back two black Ferraris pass me.
This person has a YouTube channel and features his/her daughter on it. Bad parenting. Vulgar tweets. The people replying are just as bad.
Salvatore Schachter is the step dad. The mother is taking part. Ava Martinez is the child actor. She will end up in a foster home.
Does Ilhan Omar open presents on 9/11 Eve or does she wait till morning?

— Mini AOC (@RealMiniAOC) September 11, 2020
So it is Joey Salads that is associated with the account. He is a bigoted individual.
Joey is definitely running this account or another racist friend

"Black c*nt lives matter"

"You c*nt"

Listen to their aggression. Listen to their hate.

If you ever wonder why the Mayor of London needs 24-hour police protection.

Without the protection officers there with him, he would have gotten attacked in this instance. pic.twitter.com/kgRa6kGsce

— Councillor K Chowdhury (@khayerc) September 11, 2020
I wonder if BLM knows Antifa was allied with Hitler and helped him come to power. It feels as if that would be a source of tension, given BLM's focus on history. Does Antifa owe reparations to anyone who lost a family member or property to Nazi Germany?

— Scott Adams (@ScottAdamsSays) September 9, 2020
Ben Shapiro has a sister. I blame the parents for their views.
when we getting ours ? #ARMYApologizetoNiall pic.twitter.com/Q3zXPkWzev

— YEONJUN DAY (@dolIsoup) September 12, 2020
A product that you will receive with each book from @feministajones
@tariqnasheed says it is the best that he has ever had

I wonder if @cheesenpops and @amyplusbaby are still retarded.
Tom Squires is probably still racist. Dave Bowden lives with a trans woman now.
Anti-Masker Karen at Verizon Wireless in NYC gets violent. pic.twitter.com/pVv0BAbKwe

— gregarious (@mistergeezy) September 12, 2020
These people are making it a race issue when it isn't
#CannonHinnant Those white rightwingers don't really care about the kid. They only want an excuse to be racist.
#blacklivesmatter
White supremacists making stuff up.
Facts checks. Ahmad Aubrey grabbed a loaded shot gun. Trying to take it out of someone's hands, discharging the fire arm upon him self. There is plenty of evidence they had against him. As to stop him. As any citizen should have, those two men are local heroes to their community.

— ADCswimteam (@ACswimteam) August 17, 2020
More bollocks from a racist
Breonna Taylor rightly so
George Floyd rightly so
Jacob Blake ignored police orders

Emily jones innocent
Jacob billington innocent
Cannon hinnant innocent
David dorn innocent
Aaron Danielson innocent
Lee Rigby innocent

Why is it @NBA @NFL @premierleague ignore the innocents??

— DefundBBC (@HookyGolfer) September 12, 2020
@Nigensei: At this point, y'all are giving gay men a reason to be misogynistic by continuing to push this "stay out of women's business" narrative.
When that manifests into real harm, you'll wish you would've minded your business the way gay men currently are.
The #AllLivesMatter people are antiblack.
False allegations against Joe. See the comments section.
This Mario guy is trash.
Idk how he manages to have followers like he doesn't blatantly talk about committing violent acts against women and even used to tweet about r*ping then too. But he's been suspended so many times the tweets are gone. pic.twitter.com/15R9O9ItjO

— DONT EVADE MY BOUNDARIES (@AStrangerNobody) September 12, 2020
Cuties is a fantastic movie that's been completely railed by faux outrage and right wing nonsense. Maïmouna Doucouré did an amazing job telling a beautifully layered multicultural coming of age story that deserves to be applauded. https://t.co/9H7BHc7MTK

— Travon Free (@Travon) September 12, 2020
This thread is brimming with psychopaths. We live hellworld. Anyway, Travon, great work, here. You will never, ever, ever live this down. Not even your friends will let their kids in your home. And you're gonna go "sup?" And everybody's gonna go, 'Jesus that motherfucker is dumb' pic.twitter.com/EqAOQ91Qth

— Mark Ashworth (@marklarflash) September 13, 2020
Look at who this guy follows.
⚠️WARNING: Disturbing video from Clayton Cty, Georgia shows 2 sheriffs pinning a Black @Lyft passenger to the ground. He can be heard saying "I can't breathe," he's pummeled in the head, a woman screams that he is bleeding and a child cries out "Daddy!"pic.twitter.com/gRcRL08mGv

— Kristen Clarke (@KristenClarkeJD) September 12, 2020
I had been trying to sleep as it happens various thoughts go through my mind. From the incidents that I had been given verbal abuse from people that I knew to complete strangers. Like with the teen in Greenclose Lane yelling "afghani bastard" in 2013? Dave Bowden in Loughborough College calling me a klutz in 1998. Tom Squires openly talking about the "pakibashers" in Shelley St, Joanne Royston casually calling me a "jungle bunny" in Art at Burleigh College 1994. Some blonde called Felicity labelling me a paedophile whilst I was minding my own business. She works in the town centre. Alvin with his "lift your jacket" request. Was he calling me a shirt lifter? 1995 in the Sixth Form canteen. At Devonshire Fisheries where the eldest son grabs a diet coke when I asked for a regular. His mother responding with "he doesn't need to go on a diet" 1997. I see that Jason Allen is still a tool. These folk always have this superiority complex. They will get their comeuppance. You know my name
She is pretty but her content isn't very good.

Seems to be alot of angry red faced racists coming for Alesha Dixon this morning.
Hope ITV does not bow to racism (like the BBC does continually). Stay strong @AleshaOfficial

— Sophie (@PlayNicelyNow) September 13, 2020
So many Karens
If ITV says sorry over BLM-inspired dance, I'll quit says Alesha Dixon
So quit now https://t.co/6u8Ts3XkJV

— LadyAnniSpiceInCognito#CountessBimboIsBack# (@Carti_Mandua) September 12, 2020
These people in the replies. Those people complaining about blm, Diversity and Alesha Dixon are showing their antiblackness.
In Australia, they lined babies up and took turns at kicking their heads. In Congo, they chopped off children's arms, some as young as 5. They put kids in zoos for amusement. Children sired from rape were taken from their mothers and placed in orphanages abroad. https://t.co/fQo83SwdDZ

— Abyko 🐝🍄 (@Aby_koh) September 12, 2020
The artwork is a depiction of a historical event that involved the massacre of Aboriginal children that occurred in the colonization of Australia. As described in 'Massacres to Mining: the Colonisation of Aboriginal Australia' by Janine Roberts, an Aboriginal person recounts how pic.twitter.com/VVq11HUtin

— Kentah Gwanjez (@GWANJEZ) September 12, 2020
My favorite tiktok mommy https://t.co/k6QlhRTwSf pic.twitter.com/F1xBkbUXfK

— unhinged (@kween_iman) September 9, 2020
Sunday 13th September 2020 At work there was this guy with white t-shirt, blue hoodie tied around his waist, blue joggers. He was going around the store. I saw that he had items in his hand. These two attractive girls were checking out the perfumes. He was at the tester table. I did recognise him but it was too late. Neither of the other staff noticed him. I should have rung the bell earlier and better yet Tango Victor should have said something. He left with his bag. Now he must have slipped items into it. A fair few attractive students came into the store. This blonde pensioner was outspoken. Seemed a bit brash. Wanting to get through. None of us were in the way. Calls out hello to a staff member to come help. The Indian woman that nags her husband was in. Such an attitude. This Muslim woman with her daughter purchased make up and it came to £8. So they wanted to put two items back. A blonde in the queue seemed frustrated.
Simps will be triggered
If you raise a son who sends money to women to get their attention or thanks them for giving him attention, you have failed as a father and as a man. Your entire lineage should be thrown into a bottomless pit of piss and shit.

— Kelvin Odanz (@MrOdanz) September 13, 2020
"A transgender woman who describes herself as a 'Satanic anarchist' has won the Republican Party nomination for sheriff in a New Hampshire county after running on a platform of 'F*** the police.'" 🤟🏼 https://t.co/itQun2OEk8

— Ashley hates fascism (@ash__mash) September 13, 2020
Gravel Institute deleted this, but the internet remembers. pic.twitter.com/Fnve64LsCt

— Ian Miles Cheong (@stillgray) September 13, 2020
Ian doesn't care about black lives. He can go suck a dick. A legend is born....
i think what i did deserves some applause pic.twitter.com/U0zuf0rfl2

— dana (@danaxmajed) September 12, 2020
I had this dream where I was hanging oust with Julie Nolke. We were in the town centre and passing homeless guys asking for change. I gave a handful of 5ps to a guy. I was at a house. Using the computer and I was tempted to look at porn. There was a pet that Julie was putting food out for. There was a mature Indian guy that arrive and he wanted us and a few people to gather belongings as we were heading to an Indian network. We had travelled to another town. I mention the use of sunlotion. We were to be going to Africa but I had thought we were already there.
Misgendering Black women. He is a cross between Andy Samberg and Jerma985.
LMFAOOOOO yo??? oh man. i'm actually speechless. white boys are gonna white boy i guess? pic.twitter.com/O3BPCR57Vt

— dash (@thedigitaldash_) September 14, 2020
✨A gender reveal caused more property damage than all BLM protests combined ever have✨

— Gina (@ginadivittorio) September 12, 2020
this absolutely FLOPPED on tiktok and it HURTS ME pic.twitter.com/sKGaDbVuIa

— sarah lugor! (@sarahlugor) September 14, 2020
Just read some news about some middle school girl "pantsing" a vulnerable 10yo autistic boy.

Pants & underwear. That's sexual assault.

Oh, and my kid? If u tried that shit, he would punch u directly in the face, regardless of ur being a girl/older.

Why? Bc mom taught him to.

— 💥Ultra🌹Violet ⭐Rae (@UltVioletRae) September 14, 2020
NEW: Boris Johnson's Rule Of 6 has a controversial exemption - for grouse shooting and similar field sports.
Upto 30 people can gather to hunt with guns cos classed as a licensed outdoor sport.
EXCLUSIVE: Cab Office drafted special meeting on exemptionhttps://t.co/ENegIZlOL1

— Paul Waugh (@paulwaugh) September 14, 2020
Crazy racism from Jo Malone. Not only did they replace @JohnBoyega, they ripped off his creative ideas and reshot his original film virtually shot-for-shot for the Chinese market.
Edit: Original left - Racist right. pic.twitter.com/AgHd9B4q7E

— Phantom Power (@PhantomPower14) September 14, 2020
Jo Malone collection at Amazon
He doesn't care about black lives. He is just playing the victim.
Red China is one of the worst places in the world to be black, but the perpetually offended wokeists won't protest against the treatment of black people in Red China. It won't fit the narrative. White man bad.https://t.co/RPYWuHrlxJ

— Brilant Krasniqi SDP (@brilantbk) September 13, 2020
Strange tweet. He isn't any of those.
I'm pro-black lives, but anti-BLM

I'm anti-facist, but anti-Antifa.

I'm pro-climate change awareness, but anti-Extinction Rebellion.

I'm pro-dysphoric trans rights, but anti-woke TRA.

I'm pro-LGB, but anti-Queer theory.

I'm pro-real solutions, anti-performative activism.

— Supernothing™ (@_Tomothyy_) September 14, 2020
He proved me right. Blocked me straight away within quote tweeting him.
_Tomothyy_
Hyper Music by Muse
.@ronnychieng explains why Chinese people keep saying the N-word. pic.twitter.com/oT8z9ymBnV

— The Daily Show (@TheDailyShow) September 14, 2020
Please listen to this Trump supporter in Michigan yelling the n-word and so much more racist stupidity at someone for their Biden bumper sticker.

Don't turn away - as ugly as it is... pic.twitter.com/B88aIKX7ep

— Rex Chapman🏇🏼 (@RexChapman) September 11, 2020
Blimey, James Goddard is at it again.
Claims to have no interest then chats about me all day to his fash pals 😂😂 pic.twitter.com/3oeKfN5tsw

— 🧙Roanna Carleton Taylor (@AntiFashWitch) September 14, 2020
A Black friend from New York City just called me this afternoon as he was driving through southern Illinois on his way to Oklahoma. He was nervous because a white police officer followed him for three miles on the highway, racially profiled him and pulled him over...

— Keith Boykin (@keithboykin) September 13, 2020
Not only they were racially profiling they committed bribery.
I laughed through my protective and said I understand what you are saying and copasetic is not a word I generally use. I know from that word use he was military. They charged $250 cash on the highway and threatened to impound my car. I paid the fee and no impound and or tow.

— Dr. Maurice Franklin (@brian_maurice) September 14, 2020
Fired up for the mask mandate protest!!! 🇺🇸🚫😷 pic.twitter.com/iILWNPw9Zo

— blaire erskine (@blaireerskine) September 14, 2020
I finally figured what I need to do for the ice cream mission on Gta Vice City. The riot cheat is on so pedestrians will drag Tony out of the van. You can park the van against the wall so the left side is covered. Use the hackers keyboard with the leavemealone cheat to remove police attention.
JK Rowling is really out here policing gender identity when she literally identifies as a man to sell more books.?!!!!!!?!)!!

— Camilla Blackett (@camillard) September 14, 2020
Do none of the people in the comments get the joke? Also Natalie is a Terf.
The funniest thing Americans do is when they tell Israelis that we are on stolen land. Like baby boo, take a hard look in the mirror.

— Michal Cohen// מיכל כהן (@michal_cohen72) September 8, 2020
I had a look at the rota a few days ago. I did not see myself on Thursday morning. But my manager says that it hasn't been changed. Something isn't right. I noticed this guy shaking his head. He wanted to come down ths aisle that I was. The burns will start appearing again due to the poppers and I wasn't getting much of a high.
Here is Chris Evans nude.
#Antifa and #BlackLivesMatter are both domestic terrorist groups

— Maggie Lee 🤍🇺🇸 (@maggmountains) September 15, 2020
As someone pointed out that she has no problem with the klan. A jazz enthusiast but against black lives?
Yes.👇 I just lump them together and call them #ThugsLivesMatter https://t.co/JcX6s66AXQ

— Jazz Central Radio (@jazz_central) September 15, 2020
@maggmountains Maggie and her followers don't care about bipoc or fighting fascism

This person in red hoody was cycling on the road. I was on the path. All of a sudden they had gone onto the path. I had to quickly move. My brother asks me to open the sweetcorn tins. I said that I would do it in a bit. He says "might as well do it now" I said what I had said. One tin had mould in it.
Funnily enough her tweets are protected.
Anyone against #Antifa #blacklivesmatter were never for equality in the first place.
I had a few strange dreams. One which involved partnering up with someone and you had several tasks to complete. I was this this young lady. We did hold hands at some point and I felt that it might go somewhere. My old friend Alan was here. He could not enter a venue as you needed to be 18. He is in his thirties in real life.
'i love misogyny jokes more than anything' pic.twitter.com/WsDpmzP8HW

— Annabel Meschke (@annabel_meschke) September 16, 2020
Just look at the following replies. Fair bit of misandry with the quoted replies.
the way i want to kill all men https://t.co/8NtQZkAA2U

— juls | blm (@juliaaconner) September 17, 2020
I retweeted a tweet from a guy. Look at his timeline and he has a tweet from an interview with Lawrence Fox. Who has shown that he is clearly a racist.
#BlackLivesMatter bombshell from @LozzaFox

"I believe their intention is to divide & create a race war"

Listen to the full @Unlocked_UK_ EXCLUSIVE here >> https://t.co/EbBNVGPKAR pic.twitter.com/To8htmYwpW

— Un-locked 🔑 (@Unlocked_UK_) September 17, 2020
Nick has been caught out.
"I don't like the far left or the far right but I sure do retweet a lot of far right ideology"

"Systemic racism is a myth"

Uh-huh. pic.twitter.com/cBpqewM07J

— Melo "Institute Director" Dotty (@MeloDotty) September 16, 2020
Skepta will cover his ears in an interview when asked about politics, say nothing when it matters but will post mass deporter Priti Patel who has been deporting bare black and brown people cos he is horny and she looks a little thick

— Shamavelli (@bitterarab) September 17, 2020
I heard that some rude chavvy customer was being ageist. She was buying a drink and using a £20 note. My colleague that served her is a pensioner. Customer was impatient whilst in the queue. She would tell the manager to have someone young behind the till. Mystery shopper had been in. Had no problem being in the queue. But then marked down as another person hadn't been rung to jump on. Wasn't offered sas or a basket and this happened in August. In Wilkos I was in the queue and the pensioner behind me wasn't social distancing. A blonde woman also passed me when she should have taken another route. Mess still gets left and is not swept up at home. Her roommate will be masturbating with a dildo next time her parents visit. She posted this shit online but then says that she doesn't care. Why make it public, Karen?
update on my horrible roommate: me and my man chilling in the common area and boom she comes out to chill too. ok cool. I look over and I- pic.twitter.com/xtrNwcbVUJ

— S H A N 🦋✨ (@quashandie) September 17, 2020
I just walked up to this white man in GAP and asked if he worked here. Bitch he was so offended pic.twitter.com/rpuHFcwKma

— All Black Lives Matter (@KeithHollandd) September 17, 2020
See the rest of the thread. Four people that I follow happen to follow this woman. The constitution has been amended. Another daft Republican.
We will never rewrite the Constitution of the United States.

— Sen. Marsha Blackburn (@MarshaBlackburn) September 17, 2020
It's truly sad that today a pt asked to see a white English Dr, or else he would leave. I kindly showed him the exit and said you don't get to pick and choose what colour/nationality someone is, and if you're well enough to make those comments you don't need to be in ED.

— NHS SISTER 🏥💙 (@Sister_Medicine) September 18, 2020
The other day a woman had six paracetamol packets. I told her that the limit is two. Now there is some nonsense about some retail stores not being allowed to sell laxatives. Well there are restrictions if you look on the Gov website.
Black men are attacked every day all day by everyone & from every angle & these fake pro black anti-black male women try to cherry pick isolated incidents with black women to take away from that fact. Well I'm not having it.

— P A R A D I S E 💦🐬🌸🔥🌴 (@ParisPRDSWaves) September 17, 2020
Karen should have used spellchecker before sending that message. She is a coward for blocking.
Facts ever since meg got shot its been a trend to try and tear down black men and say we don't protect black women soon as we voice our opinion, some chick sent me this the other day & blocked me thinking i have a biracial kid when he's just bright as hell 😂 pic.twitter.com/KiPwGDpRqK

— Fuck Kendrick Perkins (@_Delamonte) September 18, 2020
Tearing down black women in order to praise black men.
Take a look at the timeline.
Shordy you look like this, the last time you can face to face with a man was UberEats... foh... https://t.co/qpf1Oz63ks pic.twitter.com/ywoUn5KQa1

— Biggie Longs (@ShawnTheDon8) September 18, 2020
That thread had some nonsense about attacking straight males.
Well then👀🤷🏾‍♂️ pic.twitter.com/X4YEo0iEzv

— Jordan Banjo (@Jordan_Banjo) September 17, 2020
A statement about Britain's Got Talent pic.twitter.com/tO5WhysqIy

— ITV (@ITV) September 15, 2020
Dora The Explorer asks "can you say white privilege?"
Lori Loughlin has received permission from a federal judge to serve her prison sentence at a facility of her choice. She will serve her time at a medium-security prison camp in Victorville, California. pic.twitter.com/EzRgJV5OIo

— TODAY (@TODAYshow) September 18, 2020
Alex Scott was born in Poplar to parents from Jamaica and Ireland.

I was born in Wallasey to parents from US and Canada.

Two differences between us are:
- I'm white, and no one's ever questioned my right to a job here.
- She's played for England.https://t.co/xHcN4NxBlA

— Steve Howell (@FromSteveHowell) September 18, 2020
Alex Scott triggering the racists on a Thursday morning by

*Check notes*

Being linked with a role that she's highly qualified for as a high achieving ex-professional athlete and degree in sports journalism pic.twitter.com/zo3PHQLVRQ

— KingKenny (@Landon_96) September 17, 2020
Some rightwingers are fragile. Alex Scott is qualified. These rightwingers and their cancel culture. Need to stop being such snowflakes.
The faggot blocked me. @shawnthedon8

@ParisPRDSWaves blocked me after posting nonsense. Clearly couldn't take the heat.

Candace Owens is a clown after all.
Candace Owens is now trying to claim Black people won't ever accept trans folks, and that they should be at the "forefront" of opposing them. She 's also trying to pit the LGBT community against each other: "it's incumbent upon the gay community to expel it. Take the T off" pic.twitter.com/G5JMsCrFva

— Brianna January (@BriannaJanuary) September 18, 2020
I wonder who is going to piss me off tomorrow. If a shoplifter enters the store then they are getting kicked to death. Duality - Slipknot
To be honest Brown Eyed Girl is a shit song.
Music legend Van Morrison says he has recorded three "protest songs" against the UK government's coronavirus lockdown measures, in which he reportedly accuses scientists of "making up crooked facts"https://t.co/KY49sxhiZp

— AFP news agency (@AFP) September 18, 2020
...I don't like these Negros. pic.twitter.com/tF09ENuQym

— 𝕵𝖊𝖜𝖑𝖘 ✧ (@JewlsTheIcon) September 17, 2020
These guys are gay anyway. Probably having a circle jerk after the video.
Get that D I C K 😈💦@yourboyfcisco

New B/G releasing this weekend 😈

⬇️⬇️https://t.co/eYPQjsJU60

RT 4 RT #onlyfanspromotion #onlyfans #LosAngeles #vegas #xxx #RT pic.twitter.com/MiLdQmbZFF

— Amirah (@AmirahStyles_) September 18, 2020
bro he beat the brakes off her pic.twitter.com/DtQBTka4rt

— Mike☘️ (@WooWalking) September 18, 2020
This woman was the teacher. People in the comments especially quoted retweets think it amusing. She should not have pushed him. He should have listened. There was this Asian girl at least I think she was. Pretty and thicc. Dropped her small plant pot. Some other pretty young women came to the store. A guy did forget his wallet. It was with his partner outside. He came back but hadn't rejoined the queue. I asked my colleague to serve him. I should have asked him to rejoin the queue. Some mature man says "aye?" instead of pardon. A teen couple weren't social distancing behind a pensioner. Also a Muslim woman did the same with another customer. My supervisor should have stayed back until the customer had finished. But he was filling the dump bin whilst the customer was still there. A lady should know about the paracetamol limit but used two different cards. Whether one is her husbands? She did shield her pin as I suppose that some would do. Her daughter was next to her and behind her was a young black guy. I wasn't getting the high from the poppers. Fucks me off the effect it does have.
The purpose of my tweet was to try and put some love in to the political space and create some unity, because it scares me how divided our nation is. I deleted it because it seemed to have an opposite effect. I'm signing off, thanks for understanding.

— Caity Lotz (@caitylotz) September 19, 2020
So what did I miss?
Imagine going to your kids school and this happens... pic.twitter.com/PPWfF4jc1P

— TruthRaider 🦄 ₿ (@TruthRaiderHQ) September 17, 2020
Pay your own way and don't be a gold digger. Also see one stupid reply.
My boyfriend always wants me to pay my half of the bill whenever we get food. He's always on about "send the bread" and I'm tired of this. I should be spoilt and treated like the queen I am, should I leave his sorry ass?

Southampton Uni

flw @acsclass

— ACS Confessions🇬🇧✊🏾 (@ACSfessions) September 19, 2020
Leave him. He has no class.

— Moodie Foodie 🍟🍕🍣🍝 (@sighs98) September 19, 2020
Puregym Loughborough 4:15am 20/9/2020
I had just cleaned up after others at the gym. The deadlift and squat area the weights were left. In the toilet. The flush hadn't been done. The seat had piss on it. Also some mud or shit or whatever on the sink. Other areas weights and attachments were left on the floor. To think that these are grown adults.
My brother or my mum had thrown out shampoo, bodywash and face wash which still had product in it. I am not having my money wasted.
Billy Ken bought it on himself.
Legend
Playstation 5 is the only white box that will ever enter my bedroom https://t.co/NQB6k2e0Wo

— 𝕮𝖆𝖛𝖎𝖆𝖗 (@_moneymikes) September 19, 2020
It relates to this.
Me or the ps5? pic.twitter.com/r9NgzPTzyQ

— avocado thottie (@lildedjanet) September 18, 2020
Then she comes up with this weird comment.
If u choose the ps5 then ur gay

— avocado thottie (@lildedjanet) September 18, 2020
It is an admirable thing. Some may have differing opinions.
Not all heroes wear capes.

This is my America... pic.twitter.com/1GXhuPTmB9

— Rex Chapman🏇🏼 (@RexChapman) September 19, 2020
this why they hate us fr pic.twitter.com/XctgKO852D

— Brooklyn 🇭🇹 (@threaltoussaint) September 19, 2020
This is Amira's Onlyfans page
She is anti Corbyn and has a problem with BLM.
I feel I can say, with pride, I am against racism, while also saying that this extreme of the BLM position is immoral, insane, and utterly wrong. Anyone who thinks she was a white supremacist is a fucking idiot. https://t.co/V9QTr9K78v

— Sash Window (@SashWindow2) September 20, 2020
I'd bully her pic.twitter.com/EypqoWsnOX

— Ronnie Lauth (@RonnieLauth) September 18, 2020
Some people weren't meant to have kids. White privilege
This isnt even the whole video but why are you doing this 💀💀💀💀💀 pic.twitter.com/CcyPK4JCUh

— Bhad Bhaldie (@Afiarrhea) September 19, 2020
Wendy Williams and double standards
The guy and girl are clowns.
yall pic.twitter.com/B7CRR8Lk7z

— troll 💚 (@yeriellllll) September 19, 2020
They are planning 3 months ahead to allow 24 hours off restrictions for Christmas Day but announced a previous lockdown in the north the night before eid and blamed Muslims

— Kam Sandhu (@_kayayem) September 20, 2020
Some tonedeaf people in the replies The Republicans support voter suppression and aren't professional. Trump supporters are entitled idiots.
Quick! Someone call the waaaambulance! https://t.co/b01QbLZwOr

— Virginia GOP (@VA_GOP) September 20, 2020
Uhhhh what pic.twitter.com/TyUm2MhIPc

— coco for biden harris ❤️ (@Cocoontheleft) September 20, 2020
This white boy goes to St. Lucia for a little bit, learns how to wine, gets popular on Instagram for wining, and now he's the spokesperson on turning wining into a profession and PAVING the way for black people to...wine? pic.twitter.com/DMj3iVX7jU

— Quenchi (@MrQuenchiAdams) September 16, 2020
Some black Americans are keeping quiet especially after what happened over the Adele thing. Neo Nazis are terrorists
The man charged with stabbing a Muslim man to death at a Mosque in Toronto last week has been identified as 34-year-old Guilherme "William" Von Neutegem who appears to be a follower of the neo-Nazi Satanic death cult Order of the Nine Angles (O9A). https://t.co/DYVC6RSMii pic.twitter.com/l2wLAY1Bud

— Heresy Labs (@heresysquad) September 20, 2020
As you can see here they are blocking the entrance to the voting site. #EarlyVoting #VA #FairFax pic.twitter.com/KJ6fbLdP3G

— Anthony Tilghman (@AnthonyTilghman) September 19, 2020
Skepta explains THAT Priti Patel tweet with a remix...'That's Priti' 👀 pic.twitter.com/FehEw4CCCh

— Munya Chawawa (@munyachawawa) September 20, 2020
British media reporting on the Black Lives Matter protests tomorrow. 🗞🤦🏽‍♂️ pic.twitter.com/yHQqmkDcnk

— Munya Chawawa (@munyachawawa) June 7, 2020
Camilla smearing Poc.
Awww, Camilla Tominey's friend who she used to link Meghan Markle to terrorism is on with his dad - how sweet! 🤗 pic.twitter.com/BNeBrZCrHg

— xafe_xpace_uk (@UkXafe) September 9, 2020
Barty Crease reports on the latest Marcus Rashford & Diversity Ofcom drama 🗞😱 @MarcusRashford @AshleyBanjo #MarcusRashford pic.twitter.com/BKErj9QrMy

— Munya Chawawa (@munyachawawa) September 9, 2020
Antiblackness from him
The real question is if they truly deserved it or not.

— PràVéeN (@MissingFed) September 21, 2020
Still no asian actor rewarded; asian community not making a fuss about it.

— FXL (@Effixel) September 21, 2020
One of ours. That's the kind of divisive language that racists used. If a white persona said "one of ours" about another white person, black oriole would scream racism.

— Ben🇬🇧🇮🇱🇺🇸 (@n_hugh3) September 21, 2020
It is not divisive. Ben is antiblack. She is pretty if a little conservative.
don't say "sex work" to try water it down, its prostitution.

— rabiya's back again (@ra6iya) September 20, 2020
Some agree with her.
Calling it sex work is not humanizing anything it's sugar coating it. That word was not used to dehumanize anyone it's the original term for it , y'all tried changing it to have positive connotation when there's nothing positive about it.

— otencia (@otencia3) September 21, 2020
Some accident claims company 02035143679 called. I ignored it. Ian hates black people. An agent of white supremacy.
BLM would probably destroy this. They don't like art. They just like murals of some drug addict. pic.twitter.com/30hRpb5YSk

— Ian Miles Cheong (@stillgray) September 20, 2020
September 21, 2020
September 21, 2020
NO MORE LOCKDOWNS AND CURFEWS 🔐🔓
I DID NOT PARTICIPATE IN THE 1st LOCKDOWN AND CAN CONFIRM I WILL NOT BE PARTICIPATING IN LOCKDOWN 2 EITHER. pic.twitter.com/SsvICfBEvV

— STOP 5G SCOTLAND🆘 (@Scotland5g) September 19, 2020
The only people who want another lockdown are communists and incels. When you see someone calling for Lockdown 2, ask yourself 'is this person a communist or an incel?'

— Christopher Snowdon (@cjsnowdon) September 21, 2020
What kind of fucking tweets are these? out of touch
I love Bear. He brings out the beauty in people. Today two working class men independently described him in surprisingly poetic language. "Apricot" coloured said one. "Cinnamon" said another. pic.twitter.com/MiKyp1S3lG

— Russell Brand (@rustyrockets) September 21, 2020
Why is the dad gay in Lovecraft
Why is the governors secretary gay in Ratched
Why is everything gay on tv

— Lacey 💋 (@xLaurenLacey) September 21, 2020
Stupid question. Stupid answer.
Because that community has convinced "everyone" that if they are not in it, you're discriminating.

— King 🍈🍈 (@SexyUnderHere) September 21, 2020
Black men need to stop tolerating disrespect from Black women. No Black woman respects beta men. Many refuse to admit it, but we like being put in our place.

— Robin X (@RobinXShabazz) September 21, 2020
Got to see the responses to this. See what happens next
Lot black women say they want a masculine alpha male, and I'm sure he in return would want a feminine lady, which some black women are not. Getting you hair and nails done is not the definition of femininity also btw.

— theresthisgirl (@fraziermon1) September 21, 2020
It isn't a majority. But this will ruffle feathers.
The majority of black men are chauvinistic, misogynistic, and disrespectful towards black women daily and we just be minding our business, yet here you are being a "PICK ME" and expect us to fall in line?

The jokes write themselves. Seriously. https://t.co/f65ZAA6Zvr

— SUPPORT BLACK LIVES! ✊🏿✊🏾✊🏿✊🏿✊🏿✊🏾✊🏿✊🏾✊🏿 (@jpinky87) September 21, 2020
There's no place for domination outside of the bedroom because that means one person is subservient to the other and that defeats the whole purpose of a PARTNERship. Your s/o should be your equal not your master. Internalized misogyny really be eating you pick me ass bitches UP https://t.co/aowG8383yt

— princess thee pony (@princesseroni) September 21, 2020
The "pick-me" label is often used as an ad-hominem to delegitimatize the commentary raised by a BW whenever they choose to discuss Black men in a way that isn't calling us bullet-bags, weakest links, conquered males, nakers, or any other synonymous and dehumanizing phrase.

— Don't Argue With Me If You Dont Have Any Citations (@JamelTheCreator) September 21, 2020
Cringe worthy. Is he there to troll or entertain the white people?
YAAAAAAAAAAAAS!!!!! The #blackboyjoy I needed to see today!!!! #WAP pic.twitter.com/v1q7iUWeJ4

— kerry washington (@kerrywashington) September 17, 2020
i hate black people https://t.co/u9HKbGrwAW

— gnar (@gnarxissist) September 22, 2020
And Jews too. Another of his white supremacist friends
#BlackLivesMatter pic.twitter.com/9V4A5VQzqj

— King Arthur (@MaiLinTaxRebate) September 22, 2020
My brother had sent texts and called asking to borrow money. I had told him specifically never to ask again. He fails to listen. So I still have him blocked.
Why am I following this Karen?
Pathetic how the Labour 'supporters' slagging off Keir Starmer think they are supporting their party - how? Get over yourselves, support your leader, or fuck off, and take your spiteful little comments with you #nosupport #selfdestruction

— anne matthews (@buttercupday) September 22, 2020
What's all this about banning JK Rowling's books? I wouldn't set foot in any bookshop that decided what I could and couldn't read! 😡 #censorship

— anne matthews (@buttercupday) September 17, 2020
1) ADRIANNA CLARKE

- Twitter handle: @/adrianna_clarke
- works at Manor Independent School District as a computer technician
- contact the superintendent of MISD at Andre.Spencer@manorisd.net b/c this woman should not be working around kids
- username is adrianna#8908 on discord pic.twitter.com/6NZ7f13lBM

— . (@bleachedexposed) September 21, 2020
2) "Caj" aka ROBIN O'CONNOR

- discord username is Caj#2839
- Lives in/near Lynnwood, Washington
- 90% sure he goes to Edmonds community college
- his gf, a Japanese girl named Ayame who lives in the Tohoku region of Japan, is also on the discord. Her username is fluffybunny#1186 pic.twitter.com/l364e5VdV0

— . (@bleachedexposed) September 21, 2020
This person has done great work. Check them out.
A few months ago on July 29th, an anonymous user messaged @kanekislut about her and other black girls' photos being posted to a race fetish porn site. This is a thread exposing the group, which goes by "Bleached." pic.twitter.com/ivqRainyZo

— . (@bleachedexposed) September 21, 2020
The white supremacists really are evil.
All You Fascists by Billy Bragg
3) "Nova"

- Nova isn't his real name but an alias, can't find his real name
- lives in Nova Scotia, probably Dartmouth
- also 90% sure he goes to St. Mary's University in Nova Scotia
- Twitter is @/novathepious
- Twitch channel is also novathepious
- discord is nova#9679 pic.twitter.com/GDJayaMk1J

— . (@bleachedexposed) September 21, 2020
4) "https://t.co/gwQMdrdX7u" aka GRACE

- This girl is hard because she's tech savvy & hasn't posted any personal info
- Her discord is gynoid#4320
- Chinese woman who OWNS the discord/website & runs them.
- Goes by https://t.co/gwQMdrdX7u, real name is Grace. pic.twitter.com/MtRwb41S4D

— . (@bleachedexposed) September 21, 2020
5) "Eezo"

- Discord is Eezo#2544
- I believe he's dating/dated "https://t.co/gwQMdrdX7u"/Grace
- private twitter account is @/33z0Eezo, but not sure if he still uses it
- used to have a nsfw Twitter (@/YourDaddy231) but he either changed usernames or deactivated pic.twitter.com/VASBWzQAOS

— . (@bleachedexposed) September 21, 2020
6) TOMMY

- Discord username is seenunseen#7239
- Apart from "https://t.co/Bq1YUMeBxo"/Grace, he seems to be the other person who is in charge of the tech side of the website
- He has the website backed up in case it gets taken down
- Lives somewhere in the New England region pic.twitter.com/CXcKPOzrOv

— . (@bleachedexposed) September 21, 2020
The coonery 🤣🤣🤣🤣🤣🤣🤣🤣🤣 pic.twitter.com/Zhe7s19BwU

— Bekah Tia 💫 🇯🇲 (@bekahbxxx1) September 21, 2020
I had to look these people up as it's the first time I've ever heard of them.
My mum was up talking to herself after 3am. Now it's 4pm and she is doing the same.
My manager did moan that when I pushed the drawer in on my side of the aisle, the one on her side came forward. It's her fault as there were toothpaste items down the back of them.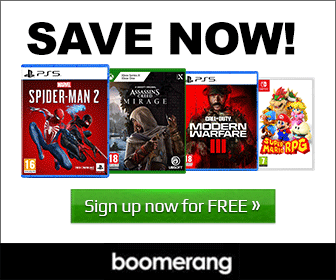 This guy is fragile.
How does this one specific man suddenly represent all men?

— keion. 🇰🇾 (@Keinho_) September 22, 2020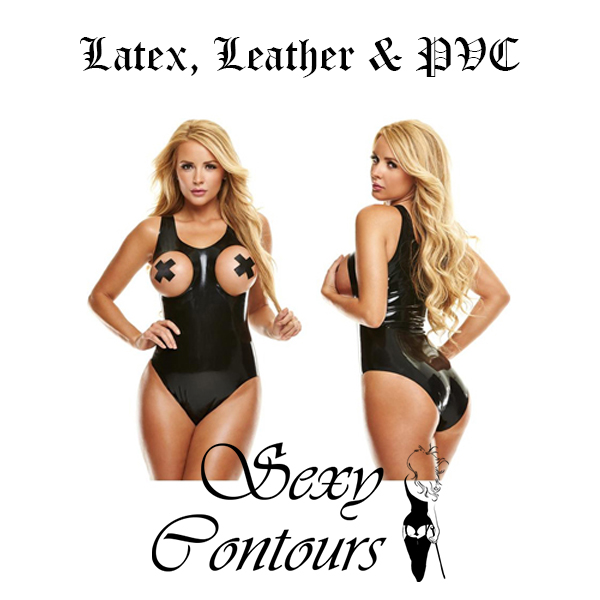 Hoes mad, as they say....
This some real New York woman type shit bro😭😭😭😭😭😭😭 pic.twitter.com/Ht0yf0M6Fh

— Westside 🅱️rando (@AskYoBxtch) September 20, 2020
A possible #SecondLockdown will be shit... but seeing these #kbf #conspiracytheorists #antimaskers #TrafalgarSquare #scandemic #plandemic #antieverything #covidiots going batshit crazy is quite satisfying 🤔 #WearAMask

— Crystal Ramsey (@crybaby1976) September 21, 2020
Anti-racism rally cancelled in Red Deer after hate groups disrupt event. pic.twitter.com/5l3k9eeRXv

— CityNews Edmonton (@CityNewsYEG) September 22, 2020
Vanessa Bryant is suing the LA county sheriff after deputies allegedly took personal cellphone photos of Kobe and Gianna at the crash site.

The photos were exposed after a deputy showed the photos to a woman he was trying to impress at a bar. https://t.co/QU54B3KGs8

— philip lewis (@Phil_Lewis_) September 22, 2020
Talking out of her arse.
could she be more annoying pic.twitter.com/nzsIcOi4Dg

— gays0n (@g4ys0n) September 20, 2020
I've just heard some really shocking news, bigots are making up stories about certain people this year. This is because they know it plays into people's fears and prejudices and it will upset them, I say sod off ... pic.twitter.com/kdxJhJOuJZ

— Tez (@tezilyas) September 22, 2020
These cunts better not start panic buying.
Unfortunately, I'll never truly understand how a 11-year old boy being more knowledgeable and having true morals is "lame". I actually think it's pretty sad. https://t.co/j1r4a5gsf2

— daisha ☀️ (@green_daisha) September 22, 2020
This grown adults seem idiotic when this child is making sense.
dis lil nigga lame af😭 pic.twitter.com/3ohfZpHe2m

— #geekmonster (@thingonme) September 21, 2020
Emily Karen is going to have a meltdown. She voted for the Tories.
SIX MONTHS?!!!?!! SIX? Did I just hear that right ???

— Emily Hewertson (@emilyhewertson) September 22, 2020
this you ? https://t.co/Bft5X4aYSl pic.twitter.com/UECA6mUIJt

— josh (@joshminterr) September 22, 2020
The actress best known for her role on The Cosby Show is on Twitter....
Hi Twitter ❤️ It's Phylicia! pic.twitter.com/kQkboe5Mmv

— Phylicia Rashad (@PhyliciaRashad_) September 22, 2020
She is attractive.
whoever taught yt people the word spicy white you will be dealt with pic.twitter.com/YSUei6SXDW

— blu$hy (@blushyhunn) September 22, 2020
Everybody wanna be black but nobody wanna be black

People are saying that the winner hadn't retweeted. So it was done for clout.
I'm giving away £3,000 to one lucky person who retweets this before midnight.
I'll pick a random winner.
It's not much but it's what I can give as 2020 has been such a hard year for everyone! 😩💕 good luck guys

— e (@EloiseDelpeche) September 22, 2020
It wasn't his community. But Fox News will defend white criminals.
For the second time tonight Fox News is unabashedly defending Kyle Rittenhouse with Pam Bondi calling him "a little boy out there trying to protect his community" pic.twitter.com/PzDKJVSDec

— Andrew Lawrence (@ndrew_lawrence) September 23, 2020
If she had complied then she wouldn't have been in so much shit.
When Spanish triathlete Diego Méntriga noticed that British triathlete James Teagle went the wrong way before finish line of Santander Triathlon,Mentriga waited for him so he could take what he says is his deserved 3rd place."He was in front of me the whole time.He deserved it." pic.twitter.com/5Mo52QZ3rJ

— GoodNewsCorrespondent (@GoodNewsCorres1) September 19, 2020
Another spoof email
Watched BBC News this morning and two white women were on the TV talking about how misogyny is the same as racism and islamophobia and should be a hate crime.

As if they have any idea what it's like to be called a Paki or terrorist.

— Aleesha Khaliq (@a_leesha1) September 23, 2020
they got her ass 😭 pic.twitter.com/uVpDwEO87z

— ghourical (@ghouricaal) September 22, 2020
"My son has Covid-19. Good. Everyone in his student house has it as well. Even better," writes @allisonpearson https://t.co/YNr73GFp67

— The Telegraph (@Telegraph) September 22, 2020
So apparently this guy is 16. Wait to see what he says. It could be girls his age responding or older ones.
New to this Twitter ting pic.twitter.com/fyv1yeHfjb

— Raul (@rzpriv) September 22, 2020
The women are usually calling the men weakest links but now they are getting upset over being called the same.
Black women are the weakest links the comments😹😹😹 https://t.co/V7kBtrlwaS

— Harmz#YSL (@Harmzv_) September 23, 2020
Anne Widdecombe has cancelled her National Trust membership because they chose to tell the truth about slavery and British history and educate people - as is their remit. That Ms Widdecombe would rather she and we wallow in blind faith and ignorance says it all. Ludicrous person.

— Otto English (@Otto_English) September 23, 2020
she went fact after fact pic.twitter.com/BAqYAPpbfh

— adrina (@uhhdrina) September 22, 2020
So a client made his wife sign a prenup two years ago. He insisted and shouted upandan so she agreed. Now they're getting a divorce and we're finding out she's like 7x richer than him he's trying to break the terms and divide the assets 😭

— barbie (@abarbyworld) September 23, 2020
Not sure what the problem is.
September 23, 2020
Said to a biracial woman.
The point is that you're not a Black woman and we don't care about your opinion at all. you're literally a pest, go away.

— Naomi hit me (@Thotwench) September 23, 2020
Tonedeaf.
Well done Anne Widdecombe.
The National Trust appears to no longer be the custodian of protecting our history.

— David Roberts.🇬🇧 (@bolddigger52) September 23, 2020
Anne Widdecombe and the people that agree with her are just ignorant. #Karens #blacklivesmatter #thecaucasity #WhiteFragility
PLEASE HELP: Uber dropped off MAGA neighbor who's now staring at his front door because he's locked out and nobody's home. We currently have dangerous rain and wind conditions. What's the best nighttime snack that I can enjoy with my glass of Macallan 12 Whiskey?

— Toby Morton (@tobymorton) September 23, 2020
Why not invite him in?
This is Brian, he came armed to the Georgia detention center sterilizing immigrants to intimidate protesters and yell slurs. I embarrass him to the point where he gets confused and tells me I'm hot. He put hands on protesters and the ICE agents knew his name 🙃 pic.twitter.com/Crqxfg6Gwo

— Merrick for America (Anarcho-Waifu) (@merrickdeville) September 19, 2020
A tiktok trend rn that's big with teens is to dress up in sheets and take ghost photos. It's the first day of fall, so here's a thread. pic.twitter.com/zWH0H13Acx

— Taylor Lorenz (@TaylorLorenz) September 22, 2020
See the responses.
To everybody who still thinks Breanna Taylor was a good girl gunned down by the Police, & she was with a new "good boyfriend" and not about that life.. here is the link to the 39 page investigation document that proves IN COMPLETE DETAIL how wrong you are. https://t.co/tHfcZNccWI

— Tristan Cole (@iamTristanCole) September 18, 2020
Tristan is trash.
Ladies please be careful. This morning I was followed by a 6'0 man dressed in all black. He followed me from the beauty section in target to the self checkout lane. I knew something was off.. so I see a sales associate right next to the terminal and i proceeded to ask her a -

— Melinda (@MelindaYeb) September 21, 2020
Many Republicans/conservatives treat Trayvon Martin, 17, and Tamir Rice, 12, with contempt, deeming them to be grown men who got it coming. But accused murderer Kyle Rittenhouse is a "little boy." https://t.co/NQY2LIYReg

— Stephanie. (@qsteph) September 23, 2020
Scott is a racist
Martin attacked police

— Scott Blake (@scottb791) September 23, 2020
This story doesn't make the ambulance salesman look great. Let me tell you. pic.twitter.com/eynRrLmqcD

— Molly Jong-Fast🏡 (@MollyJongFast) September 23, 2020
i would see ppl stealing when i was working retail everyday and i never stopped them...like capitalism is fucking all of us over what am i gonna accomplishing from stopping someone get one over on a multi million dollar capitalist corporation...? nothing.

— nicole beharie enthusiast (@hateyouniggas) September 23, 2020
Clearly not doing your job properly.
Texas teacher fired after declining to stop wearing Black Lives Matter mask https://t.co/LJk42FNNSU #10TV pic.twitter.com/vKsbjKggMD

— 10TV (@10TV) September 22, 2020
The employers and whoever made complaints are a bunch of cunts. Brett Hankison
Officer Involved in Breonna Taylor's Killing Defends Actions, Calls Protesters "Thugs" https://t.co/yZNFpPbBPF

— Democracy Now! (@democracynow) September 23, 2020
Oneficer charged and not a strong enough punishment. So Colby Covington is another dumb rightwinger.
Israel Adesanya & Sijara Eubanks are handing out some tough pills to swallow regarding Colby Covington's racism and how it's handled by fans and media. People aren't going to like it, but it needs to be heard. I have a ton of respect for them in being so explicit about the topic.

— Alex Scaffidi (@alexscaffidi_) September 23, 2020
LeBron/NBA literally forced Daryl Morey to sell his team bc he tweeted in support of the HK 'peaceful' protest last year. They condemned and essentially apologized to the government of China. He has a voice and an opinion on that matter too and it's side with a communist regime

— Josh (@JoshNilsMorales) September 23, 2020
Josh is just antiblack Some other person, a Trump supporter was talking about facts which he knows nothing about. Tomi is trying to justify racist attacks.
Breonna Taylor was asleep so not sure how she was resisting, fuckface. https://t.co/twt93nLhSp

— Tony Posnanski (@tonyposnanski) September 23, 2020
Karens moaning about Uncle Ben need to know there are more important things going on.
BREONNA TAYLOR

SHE WAS A HUMAN BEING!

THE CHARGES DIDN'T EVEN CONCERN HER LIFE.

THEY CHARGED 1 COP FOR BULLETS INTO AN APARTMENT BUILDING!

DON'T EVER ASK AGAIN COLIN KAEPERNICK TOOK A KNEEL OR WHY WE SAY BLACK LIVES MATTER.

FUCK THE POLICE

SAY HER NAME pic.twitter.com/rcZXNnLzCz

— StanceGrounded (@_SJPeace_) September 23, 2020
My account was suspended. I created a new one. I am following some people that blocked me on my old account. Many accounts are being suspended. Something suspicious is going on. Pro black and leftwing accounts. I managed to get the old one back and deactivated the new one.
I had purchased a song from this site

sex work is easily harder than being a doctor or lawyer, if you say otherwise you are biased & lying because of your personal morals, a thread: pic.twitter.com/kJhEWvnUsL

— neesi $5 onlyfans sale (@neesi) September 24, 2020
Wtf is this shit?
See the quoted tweets
I do seem to find tweets missing or that I lose followers. Colby is a white supremacist that enjoys deepthroating Trump
Colby Covington @ TyronWoodley: "He stands for criminals"... "These are bad people. They're criminals."

As the youth would say: This you? 🤔

2007 - Arrested for DUI with a BAC of more than 3x legal limit.

2010 - Arrested for assault. https://t.co/RTJJXw2dIl

— Alex Scaffidi (@alexscaffidi_) September 24, 2020
For the cancel culture advocates that are outraged over a film that you haven't seen or don't understand. #CutiesMovie #Cuties #Netflix
Louisville Police Department Refuses To Release Daily Caller Reporters Despite Confirming Press Credentials https://t.co/HHuOPqbqSK

— Daily Caller (@DailyCaller) September 24, 2020
I guess that is what you get for resisting arrest. The supporters only want these certain journalists freed. They won't say the same for Blm protestors.
At work on Thursday 24th September 2020 this woman in her 30s asked about how to make a complaint because apparently the manager has been rude to her. Gives her dirty looks. Happened five times. I think she is paranoid. So we are using three bells for security. Why change it in the first place. My colleague was moaning about having to wear a mask.
That Covington fella needs to stop bringing politics into sport. He should shut up and get physical with half naked men.
Content warning. Protesters get struck by car during Hollywood march/protest #losangeles #protest #hollywood pic.twitter.com/MJfParkHsS

— jessicarayerogers (@jessicarayerog1) September 25, 2020
a truck plowed into a protestor in LA last night, then drove over her again as the crowd rushed to stop it. last i heard, injuries were not life-threatening but i haven't gotten an update in awhile.

CW: violence // graphic content https://t.co/Rovslm4ZY2

— talia 'stop filming faces' jane (@itsa_talia) September 25, 2020
The rightwingers will be making excuses for the driver. Terrorism is what it is.
I was awoken by my mum talking to herself. My brother raised his voice. Neither have any decency.
White supremacist making excuses.
What about the part where they attacked the car...yea SAW IT ON TWO DIFFERENT STREAMS

— Elsa's mom (@Franibarra) September 25, 2020
Pathetic people not having any compassion. Make a joke and blame the protesters. He is strictly talking about British police. He explains further in the thread.
Police in London especially are treated like shit, most of the time for no good reason, this needs to fucking change. Idc, i said what i said. Fuck you "ACAB" cunts🥴.

— Rad1 (@Rad1Omar) September 25, 2020
So apparently I am weird for sharing the tweet. I understood where he was coming from.
People are weird man🤣 pic.twitter.com/AbLWKi2qt0

— Rad1 (@Rad1Omar) September 25, 2020
Fragile. Probably an Uncle Tom. Couldn't even quote tweet. Retard. Hyper Music - Muse
BROKE my heart this man saved for 3 years to buy a food trailer and has had it robbed and burnt by some racist, but 32k has been raised for him 😭 as bad as social media is sometimes it can be a boss thing 🥰 pic.twitter.com/9MYr8tBaDe

— Lois (@loishighfieldx) September 24, 2020
Had a call from this number. Another spam or scam.
I had ordered food from McDonald's and I found out when I had got home that an item was missing. A bit of a reach from Neil.
Shocking murder of Croydon policeman. Where's the same outrage from the Woke Brigade as there was for the killing of serial criminal George Floyd?

'Black Lives Matter' think Blue Lives Don't Matter - they want to defund the police.https://t.co/VQgQvHiKUD

— Neil Hamilton MS/AS (@NeilUKIP) September 25, 2020
What kind of bollocks is this?
Your outrage is that an MMA fighter had an assualt charge? Did you know Arabs still sell black slaves? You could go to (maybe one of your cousins) on fight island and purchase a black person. Do you post anything about that?

— The Unapologetic White ✝️ (@AchillesThe) September 25, 2020
I had some strange dreams. One where I went to a small house party. The building was unique. Another where I was at the gym and wanted to use the swimming pool. My mum has been saying "jewra" for a minute. Fucking annoying.
I was told "very loudly to get out of the courtroom"

Black barrister Alexandra Wilson says court staff mistook her for a defendant three times in one day https://t.co/PxkyecgYDB pic.twitter.com/2hgsGc2g5f

— BBC News (UK) (@BBCNews) September 24, 2020
This woman must be retarded.
Fellas, is it gay to greet another human being? pic.twitter.com/acODWDoRxK

— db 🖤 #BLM / That sad Niqqa (@dbcxptures) September 25, 2020
White person wasted police time.
The bar I worked at for 12 years closed for good amid the pandemic, so current and former staffers got together last night and held a second line parade through Wicker Park last night.

Someone called the cops and said it was a protest. pic.twitter.com/BXFq191TBB

— Evan F. Moore (@evanFmoore) September 25, 2020
People against interracial relationships are just racist.
I'm not here for this. Don't @ me. https://t.co/EnRj8F2Ljl

— LL (@Laurynn_London) September 25, 2020
I don't really care about the relationship because they're happy but all the black women defending this are the same women calling black men the weakest link for dating white women but hypocrites are gonna be hypocrites right?

— The Zodiac Killer (@_lashawnjames) September 25, 2020
The irony
I don't even be knowing bitches and y'all be on here sub tweeting me. It's creepy!

— LL (@Laurynn_London) September 26, 2020
I'm blocking not muting the many awful people for abuse, following my earlier tweet offering my sincere condolences to the murdered police officer family and friends.

My prayers are firmly with the officer's family, friends and colleagues some of whom I've spoken to today🙏🏾

— Dawn Butler MP✊🏾 (@DawnButlerBrent) September 25, 2020
People really are pathetic.
She's such a racist hypocrite 😡 https://t.co/88DXHHSth9

— Madeleine (@Mimi190447) September 25, 2020
She isn't though. This guy is an idiot.
You can't call to defund the police and then call his grieving family members.

— Anthony Cumber (@_anthonyneo) September 25, 2020
These racists will continue to be arseholes. #thecaucasity
September 24, 2020
Black folk and other PoC wear silk bonnets to sleep to protect their hairstyles, etc. So this mom thinking it's some new genius hack when we've been doin it for centuries is laughable. But things are always cool when a melanin deficient person does it.

— Macaroni in a pot💦 (@PigmentsnPixels) September 24, 2020