— gio ♡ she/THEY (@cybersaintt) September 10, 2020
Chayxmilan is a clown. Look at the other nonsense on her timeline.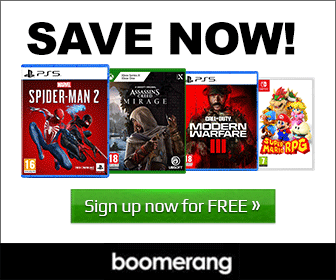 Sally
is a Karen. Just shows that white nationalists aren't intelligent.
— g 3 m (@_gemfi) August 25, 2020
NY Literary Assistant Agent Sasha White, who announced the job a few weeks ago, was fired for transphobia.

Like many anti-trans folks, Sasha maintains that her firing was merely due to a feminist stance. This concerned me when a Radical Feminist DMed me — so I took a look...

pic.twitter.com/1t9byl2SDa

— Shadi Petosky (@shadipetosky) August 24, 2020
Isn't it amazing. All those protesting about a particular song that I can *guarantee* they won't know the words too, want to deny that very land, and it's hope, and it's glory to poor bastards in rubber dinghies.

Says a lot about their real morals and character doesn't it?

— Ceri Booth 🕷🏳️‍🌈❤️😁🍺🏴󠁧󠁢󠁷󠁬󠁳󠁿 (@ceribooth) August 25, 2020
Folks arguing that Black people must comply with police in every circumstance or be killed are the same ones saying mask mandates are a tyrannical overreach of gov't that entitles them to throw tantrums in public & storm the capitals with guns.

— Bree Newsome Bass (@BreeNewsome) August 25, 2020
Is this grown man grooming young girls?
— awnuh🧚🏻‍♀️ (@awnuhaha) August 25, 2020
My pettiness level:

Got told to fuck off by the Mum of the family in Greggs who were stood right up my arse when I politely asked if they could stand back a couple of meters.

As a result I was forced to buy the last slice of pizza that their son said he wanted & he cried.

— Fromage a trois (@Paul_Hawkins83) August 26, 2020
Wednesday 26th August 2020 I had to remove all the drinks from the chiller. Asked by the assistant manager. Why wasn't it just done the day before if they were expecting a replacement? The fridge company didn't call back. I knew that an engineer would not turn up and then ai was having to put the drinks back in and the general manager called to just leave them in the basket. That key chain guy was in again and moans about the chiller. He lifts the veil/curtain. There is a sign up and the drinks were in the basket. That blonde tattooed shoplifter with 4 kids was in and I watched them. The daughter named Poppy threw a strop. So the woman left her and she did catch up with her. They were back in. I had alerted management so they do not steal. Some one left a £9.99 and £7.99 ticket belonging to the same sku. The product had gone up to £12.99. The customer was going to get two. But that would be taking the piss. As we would reduce one item as a goodwill gesture. The card didn't work. She went to the bank and never came back. A Kinchbus driver was waiting in the queue. He was asked to go to the next till. He said about the 2 metre social distancing and that there was this trolley in the way. This black/biracial woman goes "no" when offered sas. She didn't say a word after. She seemed miserable. Mind you after having met her mother the other time I understand where she gets it from. My brother comes in because of some stupid shit downloaded on his phone and he acts like it must be sorted now. The laminator was jammed. I put the paper in as normal. I remember this Asian woman nagging her husband. Some people really need to smile. The special needs woman with the woody woodpecker bag was asking about the laxitives. Apparently comes from a medical family so why are you asking me this. I couldn't find the screwdriver. Leslie is a bellend
"Lesley" wishing me a warm welcome to

#BrexitBritain

. After 23 years of paying tax, contributing to society & building a life here, I'm moderately offended that any British person feels that way. Am I right to be?

pic.twitter.com/U8se0EDRx3

— Anja 👱🏻‍♀️🇳🇴🇬🇧 (@Poppssy) August 26, 2020
I was born in England. So was my mother. My dad is white. We've all contributed in taxes and in WWII. Yet I've had plenty of white English people telling me I'm not English and have no right to call myself so. I'm just a person who lives in England...

— LottieD (@LottieD24601) August 26, 2020
Kyle is another Dylan Roof. The police went easy on him.
BREAKING: Kyle Rittenhouse, 17, has been charged with first-degree murder in Kenosha, Wisconsin, according to Lake County, Illinois Clerk of Courts records

— Claire Goforth (@clairenjax) August 26, 2020
How is a murderer a hero?
Your non-sequiturs are irrelevant.

Far-left terrorists are waging war against America across the country and it is our right and our duty to put them down if law enforcement does not.

Kyle Rittenhouse is a hero.

Dylan Roof and James Fields are not.

— Children Of The Dust (@Me2S3M) August 26, 2020
Tamir Rice was playing with a toy gun and was killed by a cop.

Kyle Rittenhouse walked around Kenosha, WI for 4 hours with an illegal AR-15, killed two people, injured one and then was allowed to walk right by cops.

Rice was 12. Rittenhouse is 17.

pic.twitter.com/LfBKJVtQu9

— Nurse MAGA (@PlaybookMoney) August 26, 2020
Earlier this week....
The key chain wearing Asian guy in glasses wanted to swap his drink bottle that he got from the chiller. He left the queue and this woman with a pram came to my till and he moaned about her taking his spot. Other things did happen. I had written it down in detail but as there was a glitch and this site wasn't secure I had lost some content. My manager sent me to collect some items. I wanted to get the right ones and as one store didn't have it I went to another shop. I also had to get a tester strip for one of the fragrances. She asks "where did you go? Thought you'd got lost." I couldn't care less if she was joking. I didn't need to apologise. She can get the stuff herself. I was done with the delivery. This mature man wasn't social distancing behind me. A woman wearing headphones didn't say a word. There was the odd dodgy individual or some miserable/rude cunt. The poppers were shit. The new PT has nice tits.
Bailey Bell
Defund the BBC
Welcome to the Amber Lily show
Hello, doll! So happy to meet you! 😍 As a Gothic nerd kinky minded porn model, I can ensure some fun pics & vids and new sexy content every day! 😍Don't be shy to explore and ask any questions, I am open! my Social Media account will be up to date and always be showing new fun and kinky things just for you!
Britain First storming a hotel hunting Migrants. Fascists.
More out of respect, but also to hide the identities of the migrants who answered their Daresbury Park Hotel doors to Britain First, I have removed them from this edit.

Watch as Ashlea Simon / Robyn takes the lead in behaviour akin to Nazis hunting Jews in 1930's era Germany.

pic.twitter.com/eqQdRj2h4W

— Marsh4LL (@Marsh4LL1) August 27, 2020
She could collab with Jussie Smollett.
#LHHH

former cast member,

#Masika

Kalysha, staged a kidnapping and beating to promote her OnlyFans Account. Kalysha claimed she was trying to raise awareness for sex trafficking and needed a "shock" factor

pic.twitter.com/1VsZTvtIjh

— Gossip Celeb Life (@gossipceleblife) August 28, 2020
Onlyfans isn't just for porn. Lots of jealous people.
Most SWers would pull a Bella Thorne in a second, if they could. It's jealousy.

The "fuck you, pay me" mood is huge with SW.

Make a million bucks and screw-up OnlyFans for everyone else.

The irony is SWers are the ones who got fucked.

— missedfieldgoal2 (@missedfieldgoa1) August 28, 2020
Heathens are mad at Bella Thorne for not going nude on

#OnlyFans

& charging a high premium for her photos/media on the platform...,yet not realizing the irony of selling themselves for much less lol. This whole entire generation, needs to retrained by the 90s.

#SMH #Legend

— iTz L3G3ND³ (@DabizLegend) August 28, 2020
She made an onlyfans, claimed she would send nudes to ppl who paid $200, so many ppl did it and she didn't send the nudes, they requested refunds. Onlyfans probably panicking over $ but now users have to wait 30 days for cash outs and can only charge up to $50 for tips/pics.

— masK 4 masK (@lizc1892) August 28, 2020
If you want to be a webcam model then click here
— 🇯🇲Black🇭🇹Aziz🇳🇬aNANsi🇹🇹 (@Freeyourmindkid) August 28, 2020 They aren't Alllivesmatter and could not raise money for Blacklivesmatter.
There was that glitch on yahoo and I kept getting taken to the inbox. I may need to clear things from my phone. Gentrification is always inevitable.
— Ali Spagnola (@alispagnola) August 27, 2020
Actor Chadwick Boseman, who played Black icons Jackie Robinson and James Brown before finding fame as the regal Black Panther in the Marvel cinematic universe, died Friday of cancer, his representative said. He was 43.

https://t.co/CNIW0O7PCi pic.twitter.com/rqq2nMjAQt

— The Hollywood Reporter (@THR) August 29, 2020
Shocked to hear that he passed. Chadwick Boseman was a great actor. See his movies.
I know y'all got good intentions with what y'all saying but I am not getting a prostate exam at 25. That's suspect as hell lol

— YSL Ken (@_YoungCR7) August 29, 2020
This guy is stupid.
Yall remember when that 14 year old Ahmed Mohamed dissembled a clock for a school project and the news outlets called him a terrorist but Kyle Rittenhouse is an "aspiring cop" and a good citizen who cleans graffiti😩 Theres one outlier but imma let yall put 2 and 2 together

— idk (@glooriri) August 28, 2020
Love Don't Cost A Thing by Jennifer Lopez
Alex and I are so disappointed!! We worked so hard the past 6 months with the dream of becoming the first minority couple and the first woman owner to buy her father's favorite Major League Baseball team with her own hard earned money. We still haven't given up!!

#NY4ever pic.twitter.com/sBBkliUjoL

— jlo (@JLo) August 29, 2020
This video was pulled from YouTube.
This is the last time that I will share these links
There's plans for a Fox News-style opinionated TV station in UK to take on the "propaganda" of the BBC. What an incredibly damaging move this would be for this country - you can practically hear the cheers from the right wing grifters.

https://t.co/GDxh1xDVMT

— Frances Ryan (@DrFrancesRyan) August 29, 2020
— THEE VAMP DOLL (@brokebackboys) August 28, 2020
The irony of Turning Point saying this. Some idiot in the replies thinks that blm is racist.
History tells us it is quite a dangerous idea to blame the actions of one person or group on a entire race.

https://t.co/oZ59toMIis

— Turning Point UK (@TPointUK) August 29, 2020


My brother wanting me the smell whatever it was near the boiler. There was nothing. I am watching this webinar on starting an online business. It could just be a waste of time. It was. Same shit usually. I fell asleep. Always a catch.
Order Summary
This Special Offer Ends Soon!
Product:

Mentors-All-In

Total:

$99.00 USD

Then $97/mo. thereafter starting in 30 days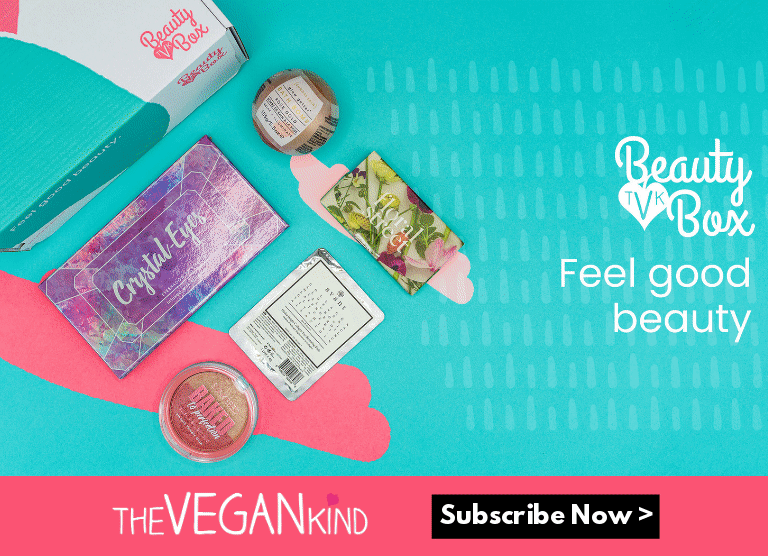 — Richard Waite (@waite_richard) August 29, 2020
World these folk protest for #blacklivesmatter? White people really are the worst.
They tried to ban BDS supporters on speaker contracts a few years back - but ASU is just fine with Republicans raising money for teenage mass shooters.

pic.twitter.com/qU3ABeCfPH

— Imraan Siddiqi (@imraansiddiqi) August 29, 2020
These are the victims of the Kenosha shooting:

Deceased: Anthony Huber, 26, of Silver Lake

Deceased: Joseph Rosenbaum, 36, of Kenosha

Shot in the arm: Gaige Grosskreutz, 26, of West Allis

Read their stories and contribute to their gofundme s here:

https://t.co/ZvSsnUlKS2 pic.twitter.com/ZeTIQvC09u

— Shannon Watts (@shannonrwatts) August 27, 2020
Sasha Grey reminded me of a former colleague
Some of these Onlyfans profiles are disappointing.
My brother asking to do the flush after my mum used the loo. He even wastes toilet roll by putting a new one on. She leaves one of the landing lights on. My other brother probably hasn't paid me back.
I bet those people that made videos about Chadwick Boseman's weight loss look like clowns. There is always some pointless video of celebrities react to someone's death compilations.
https://m.tiktok.com/h5/share/usr/6792844860522988546.html
— jasmine ✨ (@byoungsnose) August 5, 2020
— Nazhier💋 (@NazhierSmith) August 24, 2020
Rafal Rocus in the comments posting a false narrative about Jacob Blake.
Parents are fragile.
— ABC13 Houston (@abc13houston) August 28, 2020
When you are pregnant please dress well, do your hair remember you are pregnant not mad..

— Kabelo Machaka⚖️ (@Casheazi) August 29, 2020
what is the guy on?
— m o l l s. ᓚᘏᗢ (@juustmolls) August 29, 2020
It is immature and unsafe.
If you spend $500 at Hooters they should let you kill one of the girls

— Thomas (@len0killer) August 29, 2020
— Fifty Shades of Whey (@davenewworld_2) August 30, 2020
Retarded like the #kbf twats in Trafalgar Square.
 I watched
Bill and Ted face the music
It is the third and final instalment. Bringing some of the old cast together. There are cringeworthy moments. Whether the cast are trying too hard, some of the well known musicians from history or the two daughters. It is an entertaining film. I recommend that you see the old ones. Present day San Dimas. Bill and Ted are middle aged family men. They hadn't written the song that would unite mankind. All of reality is at stake. The guys will try and find a solution with use of the booth. I see some recasts. The princesses would be the same age but they are played by younger actors. Good special effects. Nice location. The daughters are pretty. The film is on streaming services but should get a cinema release later.
Cast
Genres
:
Adventure
,
Comedy
,
Music
,
Sci-Fi
Actors
:
Keanu Reeves
,
Alex Winter
,
Kristen Schaal
Countries
:
USA
,
Canada
,
Italy
Writers
:
Chris Matheson
,
Ed Solomon
People are superficial. He can do what he likes with his hair.
August 30, 2020
Michael Pion is a racist. Hopefully someone sorts him out.
— Brendan Gutenschwager (@BGOnTheScene) August 28, 2020
My brother being lazy when it comes to the laundry.
That Mecharandom rightwing cunt appears in the search results.
please don't dm me telling me i shouldn't be doing sex work. i don't have a fucking choice.

— ember ☭ (@ComradeEmber) August 30, 2020
Everyone has a choice Ian lives in Malaysia. One of his followers blaming BLM is misinformed.
Ted Wheeler is unfit to lead Portland, which needs to be federalized at this point. The longer the unrest is allowed to happen, the farther it spreads.

https://t.co/VcaxbsdhKw

— Ian Miles Cheong (@stillgray) August 29, 2020
A group of white men blocked off a street in Buffalo, New York, and began to yell racial slurs and threats at Black people, while literally standing in front of a cop who did nothing to stop them.

pic.twitter.com/soqXVpuHVL

— 🇯🇲Black🇭🇹Aziz🇳🇬aNANsi🇹🇹 (@Freeyourmindkid) August 30, 2020
Palm Springs
is romcom scifi film. Produced by Lonely Island and exclusive to Hulu. I rarely watch anything with Andy Samberg in it. It is a good film. With the concept of a time loop I was interested. Nyles is a young man living in Palm Springs. A wedding ceremony is to take place. You have a variety of characters. The maid of honour Sarah meets with him and they both would get stuck in a time loop. Interesting to see what the background is of this phenomenon. How long has Niles been reliving the day. This also had reminded me of The Wedding Singer. The soundtrack is OK. Cristina Milioti, JK Simmons, Tyler Hoechlin also star.
It was cold and the radiator wasn't warming up. Well my brother had turned the dial down on the boiler.
This hypospace game. Set in the 90s. Some youtubers named Lewis and Lydia who is annoying. Pop up ads on streaming sites, buffering or pirated movies.
— Morgs🤙🏾 (@Morgan_Harris17) August 29, 2020
The lecturer was explaining himself. But anyway. Why stand there filming?
BREAKING: Man attempted to rape a 25-year-old at 11 Saturday on the 63/Lexington St Q platform in Manhattan—bystanders recorded—suspect ran away. Details on

#TODAYinNewYork

at 9:30a.

pic.twitter.com/bsyGNkvA2a

— 𝐌𝐲𝐥𝐞𝐬 𝐍. 𝐌𝐢𝐥𝐥𝐞𝐫 (@MylesMill) August 30, 2020
The antiblackness reeks out of this one.
I see lots of people asking why bystanders are just watching or recording but as a HAG (helpless Asian girl), even if I were there, I'm not going anywhere near this POC POS in post-BLM America.

We've learned that BLM will defend rapists & abusers, as long as they're Black.

— Uncle Thoa (@hikki_lurver) August 30, 2020
This is what her profile reads:
Born in Vietnam. Raised in America.
Loves everything abt Japan
Conservative, American,
#MAGA
. Abhors identity politics & 3rd wave feminism
jacob blake raped a woman literally the night before he got shot

— DJnword (@JnwordD) August 30, 2020
False statement from a white supremacist.
Cuz the KKK isn't out there burning down cities and destroying people's' livelihoods. They're basically a dying breed.

BLM is gaining power through tactics of political blackmail and violence.

I have nothing against Black people. BLM doesn't represent Black people.

pic.twitter.com/dpxOfNbnv2

— Uncle Thoa (@hikki_lurver) August 30, 2020
She supports the klan. Making excuses. Plays the victim.
But just because I don't have the same opinion as this guy, he makes a race-based slur & calls my whole family "Twinkie," w.o knowing anything about us.

These people don't care about getting rid of racism. They only care about getting rid of people they disagree with. BAMN.

— Uncle Thoa (@hikki_lurver) August 31, 2020
Paints a false narrative. Really thinks herself as being superior.
I'm getting a lot of flack for this comment but I stand by it 100%.

BLM are domestic territorists who burn down cities, defend rapists and domestic abusers but do nothing about innocent Black people being murdered every day by Black criminals.

https://t.co/Ionyyvn1L8

— Uncle Thoa (@hikki_lurver) August 30, 2020
— AJ😷 (@EnemyAJ13O) August 30, 2020
This guy is just weird
Utter Bullsh!t! Its time to start telling these people to fu*k off! a hairstyle and a flag belong to NOBODY!! Adele shows off her VERY flat stomach in a halterneck bikini top

https://t.co/K8x3D1HNO1

via

@DailyMailCeleb

— BLM = Buy Local Mushrooms!!🍄🍄 (@Seriously_WTFK_) August 31, 2020
This girl is hot on the outside. She does have a dislike for Brie Larsson. All that nonsense people were posting. Right wing anti feminist trash on the channel. She follows Lauren Chen, Tim Pool, James Woods and Kirstie Alley and you know what their political beliefs are. I don't understand these antifeminist women. They are mostly antiblack too. A lot of jealousy over Brie Larsson. She hadn't done anything wrong. It were the same idiots that have sjw in their videos were mostly crying about Black Panther, Captain Marvel, Doctor Who, Batwoman. Bunch of pussies. All they want is to see straight white males all the time.
Hyper Music-Muse
You tell us that if we don't like the oppressive systems in publishing to go build our own spaces.

So we did.

And now you're trying to invade our safe spaces because you see that our stories actually *are* wanted

(not only wanted but hungered for)

— Kat Cho 👻👹🇰🇷 VICIOUS SPIRITS is OUT NOW! (@KatCho) August 30, 2020
This guy is big on cancel culture. Has to announce to the world that he will no longer watch sports. He did this twice before.
Pro sports in America were once a great American institution. They now focus on "social justice" & dividing our society

Like millions of others I refuse to watch MLB, NBA, or the NFL

America is a great country and these leagues stand in opposition to the country that made them.

— Charlie Kirk (@charliekirk11) August 29, 2020
CW - Graphic

This shows police arrive at the shooting victim and push the Black Lives Matter medic away, kick away her supplies, and then let the man bleed out. She was trying to help.

pic.twitter.com/iicStI4fPk

— Gregory McKelvey (@GregoryMcKelvey) August 31, 2020
The racist should have been told to go back to wherever her ancestors were from.
My friend Brittany was racially abused by a woman in California. She was called "n*gger" and told to "go back to Africa". Then, the woman had the absolute GALL to call the police. I can't tell you how furious I am.

pic.twitter.com/Q6yBAEXNHM

— Richie "Woke Warrior" Brave (@RichieBrave) August 31, 2020
Still trying to understand how this debate debate about Adele's hairstyle benefits future generations of "black people" around the world.

And can Black Americans stop forcing other black people around the world to view "race" through the Black American perspective? 🤦🤦

— Kelvin Odanz (@MrOdanz) August 31, 2020
An interesting conversation.
not jamaicans using the harmless adele jokes to get their usual anti black american rhetoric off😩 y'all going against your own people for a white woman lmfaooo we're never gonna be free

https://t.co/1tlLscFTFd

— ❂ (@slitmyclitt) August 31, 2020
This woman is an Aunt Jemima
'Cultural appropriation' is now a term used mainly by racists and dumb SJW's who believe that certain hairstyles and clothes can only be worn by certain races.

It's completely ridiculous.

It's just HAIR and she's clearly celebrating black culture.

https://t.co/XFMq3qSZeI

— Dominique Samuels 🇬🇧 (@dominiquetaegon) August 31, 2020
This woman might be attractive but her timeline is a mess....
If America is so institutionally racist, how have I, a Hispanic woman, been able to succeed and surpass my whiter (and often richer) counterparts both academically and financially? Riddle me that

— Ariel 🧚🏼‍♀️ (@malibaebitch) July 12, 2020
Draino and this Jane woman comparing Isis, blm and Antifa together.
— BY ANY MEME NECESSARY (@christo96125424) August 28, 2020
— SheRatesDogs (@SheRatesDogs) September 1, 2020
This guy is an arsehole for this comment.
We have moved past the need for black woman.

— HAISE (@iiiThato) September 1, 2020
This woman is attractive and people are hating on the guy because he is attracted to a white woman.
— TY-RIN (@GothamCityGoon) August 31, 2020
— char (@chvrlctte) August 31, 2020
Disability discrimination
The grown adults that should know better need to be tagged. Expose them.
Rob knew what he was doing. The white guy may have said something racist before. Paid actors perhaps.
where's the full video ? need more context? also did the white guy have a criminal history? maybe he had it coming

https://t.co/5EXKCMMuvk

— Drip Skylark ✭ (@TripIeJab) August 31, 2020
Breonna Taylor's ex was offered a plea deal to say she was part of a crime syndicate. They murdered this innocent woman and are trying to incriminate her in something illegal so they can justify killing her. This keeps getting worse!

— laura (@ReadyLaura) September 1, 2020
The police are despicable. Killing In The Name
— Tom Morello (@tmorello) September 1, 2020
This is the woman that was offended over WAP.
American Idiot is relevant
We need more young people like Kyle Rittenhouse and less like Greta Thunberg.

— DeAnna Lorraine 🇺🇸 (@DeAnna4Congress) September 1, 2020
It wasn't just Screen Rant being disrespectful about Boseman's death. People make their reaction videos, others talk of the franchise, some go as far to have morgue or funeral footage.
Some guy did need to put his barbell away. Mind you I was in the way and he could have asked and a I would have moved. He just put it down nearby. He seemed a bit pissy. There is the hot blonde in black sports bra and green leggings.
— Sarah Spain (@SarahSpain) September 2, 2020
This letter was sent out to various Muslim families in Irving, Texas. 💔

Many of whom are young parents with young children...😭

I can't imagine how much hate it must take to do something like this

STAY VIGLINANT, PROTECT EACHOTHER, AND REJECT THIS HATE!

pic.twitter.com/rbzXy9RgJZ

— StanceGrounded (@_SJPeace_) September 2, 2020
The idiot that wrote this needs to be deported. The Native Americans own the land. It is a terrorist threat.
I watched Ready Or Not. A horror comedy. Gory violence. Good special effects and a great cast of actors. I only saw a minute of the trailer and decided that I wanted to see this. Pretty women. Samara does remind me of Margot Robbie. Interesting filming location. I have worked in venues like that. Imagine it like Downton Abbey meets The Purge. Grace has just married Alex. His family are very rich. On the wedding night there is a family custom where the newcomer must play a game. Unfortunately it is Hide And Seek. Grace must survive the night. Nice soundtrack. You should see this.
Cast:
Samara Weaving as Grace Le Domas, Alex's young bride and wife
Adam Brody as Daniel Le Domas, Emilie and Alex's alcoholic brother, Charity's husband, Tony and Becky's son, and Helene and Charles' nephew
Etienne Kellici as young Daniel Le Domas
Mark O'Brien as Alex Le Domas, Grace's husband, Daniel and Emilie's brother, Helene and Charles' nephew, and Tony and Becky's son
Chase Churchill as young Alex Le Domas
Henry Czerny as Tony Le Domas, Daniel, Emilie and Alex's father, and Becky's husband
Andie MacDowell as Becky Le Domas, Daniel, Emilie and Alex's mother, and Tony's wife
Kate Ziegler as young Becky Le Domas
Melanie Scrofano as Emilie Le Domas-Bradley, Daniel and Alex's cocaine-addicted sister, Fitch's wife, Georgie and Gabe's mother, Tony and Becky's daughter, and Helene and Charles' niece
Kristian Bruun as Fitch Bradley, Emilie's husband, and Georgie's and Gabe's father
Elyse Levesque as Charity Le Domas, Daniel's wife
Nicky Guadagni as Helene Le Domas, Daniel, Emile and Alex's aunt, and Charles' wife
Elana Dunkelman as young Helene Le Domas
John Ralston as Stevens, the Le Domas family butler
— SheRatesDogs (@SheRatesDogs) September 2, 2020
You can see what they were trying to do. It backfired.
— 🇵🇭✊🏽 (@Blasian_mama) September 2, 2020
I tried jogging with my dog and this nigga dragged me around the pond

— Mo (@Hatedit_) September 2, 2020
And the dog just sat there and watched it happen. The racism that Boyega had should never have happened. The Finn character had run his course.
john boyega has been racially abused by the star wars fandom for years and got his character sidelined in the films which made it look like sw would finally have a black lead/a black jedi. telling him he's overreacting over anything is just bullshit. he's said nothing but truth.

pic.twitter.com/ndJidpKtBX

— ً (@zoefiIms) September 2, 2020
— Matt Novak (@paleofuture) September 2, 2020
If you ridiculed a 17 year old girl climate issues but excuse a 17 year old boy for murder, you might be a Republican.. and broken.

— Louie G 🇩🇪🇲🇽🇺🇲 (@LouGarza86) September 2, 2020
Years ago, while working in national security, I baked a cake for a friend's birthday. That person was a Middle East analysts. So naturally, I made him an Al-Awlaki being droned cake.

pic.twitter.com/MxE3D8y7hH

— Stephanie Carvin (@StephanieCarvin) September 3, 2020
A private joke in poor taste.
A decade ago I was a fairly well off, middle class housewife with 3 children living in the suburbs and my partner came out as trans.
What did I do?
I tried to understand. I read around. I talked to lots of other trans people.
It just never occurred to me to start a hate campaign.

— Queen Nooka of the Nooks (@NookaoftheNooks) September 4, 2020
I was trying to watch Xvideos and my brother disturbs me three times. Didn't need me for one. Wasting toilet paper, unplugging everything, the laundry basket gets overfilled. The other day my mum wakes up at various times in the night making noise. He is up and raises his voice thus waking me up. At work there was a pensioner who is Italian I believe. He wanted an exchange and found it difficult to locate the other items on the shelf. My supervisor referred to him as a "thick fuck" and the there was a queue and the gentleman was near the shelves. Now anyone of the customers would have heard this. I did ask a colleague to jump on the till as a queue had formed. She did not listen. My manager wanted me to do this online training. As they do take long she did not want to waste any more work hours so asked me to do the rest at home. People do waste my time. The Indian lady was talking to me in gujerati. Manager found it amusing if she had overhead the conversation. Something that I didn't understand. She should have been social distancing and not gone the wrong way. At Primark I had let this attractive woman with two children in a pram. Later in the queue. I found that some customers weren't social distancing. Neither was she as her pram was close to me. Her kids wanted something which she said no to. They started crying and were irritating. Saw a few customers in front looking back. Tango Victor always gives out a description of a shoplifter too quickly as I am trying to write it down. This other customer, a pensioner male was after sponge clothes. He had packaging from Asda which we aren't. He had already been near the section. I did not find anything similar. The supervisor and colleague were in the office and he says that they should not be. Fml. People seem to think that it's OK to do trash things to a landlord.
— BallerAlert (@balleralert) August 31, 2020
— DIA! (@GLOSSYDIA) September 3, 2020
These individuals making anti pc, sjw, woke videos clearly have no compassion or believe in equality.
Though he was dealing with a heckler. He was being antiblack
Then there is this anti Asian racism thread
The rapists, washing asses an too much curry is just false stereotype. Dumb Americans using racism to tackle racism. American Idiot - GreenDay
Gave my man my house key to walk my dog & this man done sprayed my house, built a bed, fixed my dining room chairs, moved my couch upstairs & put groceries in my house. & he like "i got more stuff to do so bye"😂😂😂 the streets will never see me again.

— Muva B 🍀 (@Callherbritt_) September 3, 2020
it all started from this acc really. after that it just went downhill from there. y'all started saying the most fucked up shit towards black people over these men. that's what people are calling out

https://t.co/ib2HIVICrL pic.twitter.com/I1UfeDKcmg

— oscar award winning jaehyun (@14jaehyn) September 2, 2020
Man suspected of fatal Portland shooting killed during arrest
According to a statement from the US Marshals, Michael Forest Reinoehl was killed on Thursday night when law enforcement went to arrest him. Reinoehl, who had reportedly shown support for the Antifa movement, was being investigated over the fatal shooting of Aaron J. Danielson, a member from a right-wing group who was taking part in a pro-Trump caravan in Portland on August 29.
These idiots trying to defend Aaron. He deserved it.
We need more Michael Reinoehl and less Kyle Rittenhouse.
Karen is having a meltdown.
— Jean Hatchet (@JeanHatchet) September 4, 2020
She will ask to speak to the manager.
— Shadow and Act (@shadowandact) September 4, 2020
So there is plagiarism going on. A black creator and a white team behind the other show.
What's really heartbreaking is a black mans Oscar winning look/concept being taken by a team of all yt people. Which lead many people to believe it was an adaptation of Matthew A. Cherrys' "Hair love" but it wasn't unfortunately

— Love Yourz (@im_2_shooketh) September 5, 2020
At work it was busy. Three teens came to the store. Two female and a camp male. They separated in the store. He was loud. He was doing something with the toothpaste. I should have gone over. I later found the empty packet. The prick had nicked it. I should have done something straight away. Offered a basket. Again need to establish the bell system. Some customers give the silent treatment, don't social distance or just walk into the shop. We needed more staff on a Saturday. My colleague was moaning about how she hates people. Don't say it on the shop floor. Someone had left the Lenor bottle with the top off on the bin bag racking. It had leaked all over onto the floor. There was a guy in shorts sorting his change. It could have been him but no member of staff was informed. A woman said she did not want a basket but had a handful of stock after. This mature man with glasses had difficulty finding bath sponges. He went all the way to the top of the aisle as he says I said that. I told him where the sponges were and the brushes were on the top shelves. I had not signed out. The security search was already picked, now I have to go back to work to sign out. The Muslim woman in burqa was looking at fragrances and I had been serving a pensioner that was using her card and entering her pin. The other one was stood right behind her and not social distancing. A guy did tell an Eastern European woman to step back. Usually there is a queue and some people just walk straight by like this white guy, the Chinese students even a friend of my cousin didn't see the queue.
— Ryland Barton (@RylandKY) September 5, 2020
Rightwingers are psychotic.
This guy is stupid.
Right-wing youtuber Tim Pool says anecdotal evidence proves Republican men are "rugged, chiseled", Republican women are "slim, busty, attractive", and Democrats are all overweight and ugly

pic.twitter.com/WjCnqQgppq

— Nathan Bernard (@nathanTbernard) September 5, 2020
I may vote for Biden-Harris but I continue to be unimpressed by Kamala Harris. I do not believe she is ready for prime time. I think she can be ready to be President if the time comes but Joe Biden really should have picked someone else.

— Liz Mair (@LizMair) September 6, 2020
See who Liz has worked for. She explains her point further. Read the replies.
Tenet
is a film that I watched at Cineworld. Starring John David Washington, Robert Pattinson, Kenneth Branagh. Directed by Christopher Nolan. Scifi thriller. There is a lot to unpack. You try and figure out what is going on. I like the concept. I will look at theories and discussions. Expect twists. Clever filmmaking. Great actors, effects and editing. Usually loud in the cinema. Some guy was on his phone in the beginning and a, lady asked him to switch it off. If you enjoyed Bourne or Bond films then you should see this. The Protagonist is a special agent. He is on a mission. They want to prevent WW3. A weapons dealer had got hold of something valuable. He teams up with Neil to see what he can find. The dealer's wife is an art dealer. She is in this unhappy relationship. Some experiments had been run and they discovered a way to manipulate time. I am interested in this type of thing. I have noticed how handsome Robert is. The music does overwhelm the dialogue at some point. Anyhow make sure that you watch it.
— 𝔑𝔞𝔥𝔞⁷ (@gwuapbby) September 6, 2020
— Greater Manchester Police (@gmpolice) September 3, 2020
So the kid didn't bother with the plate of food if he ate his own shit
My brother raising his voice as my mum is awake from midnight and talking to herself. Disturbing my sleep. The landing light was on. I was awoken again later on.
— f. (@retrogradebey) September 6, 2020
Travis Tit is a Trump supporter
His followers are clowns.
Anyone who personally knew Elvis will tell you that he absolutely loved the black community and the black community loved him. It breaks my heart to see his memory tarnished this way.

https://t.co/0qQxTa20EH

— Travis Tritt (@Travistritt) September 2, 2020
Nobbo here isn't respectful
Not a chance, they are all here now, breed like rats, push the ideology. Future ones will be home grown british attacks. Can't deport them as born here. The new normal

— Asa (@respectfulrobbo) September 6, 2020
We loved you so much. Mommy and Daddy will always love you. Our Ezekiel Jace Cannon. Our baby. Our only baby. July 28th- September 6th.💔

pic.twitter.com/Rj76eKybiF

— Brooke Arie Gaines (@_KingBrooke) September 6, 2020
These Bieber fans are psychotic.
— Hatchi (@foIkman) September 6, 2020
They are a bunch of Karens
besties, please google "Hamnkrogen Valddmarsvik" restaurant and give them 5 star and good reviews

dubstin beaver stan attacked them with bad rating and attacked this man in reviews too

please help them 🙏🏼💙

https://t.co/9So31TcSIb pic.twitter.com/JNVn2cmeRk

— Hatchi (@foIkman) September 6, 2020
September 6, 2020
I deleted all my flexers because I was getting ✨bullied by incels✨ but I've realized they can all literally chew on gunpowder I don't give a shit if my body makes u uncomfortable fuck off

pic.twitter.com/ADPpZqN3cJ

— nylawho (@nylawho1) September 6, 2020
So when Wiley made anti Semitic comments he was banned straight away but when Islamophobic comments are made they turn a blind eye. Make it make sense

pic.twitter.com/CmfwgMup6V

— Fahad Ali (@_fahad_ali_) September 7, 2020
My brother wants to borrow money to buy fruit. I check my account to see that he hasn't paid me back any money at all. I used to follow David on twitter in the beginning but he is a fascist.
— Andy Collier (@realAndyCollier) September 7, 2020
— Johanna Fuentes (@jfuentes) September 7, 2020
White male fragility
— Tiffany Stevenson (@tiffstevenson) September 7, 2020
*SERIOUS* Charly Jordan says she tested positive for COVID while traveling to Rwanda and has been forcefully removed from hotel by government and placed in to isolation away from everyone she knows. She first had COVID 3 months ago. She lives with Tana Mongeau. More in thread.

pic.twitter.com/x3hxZlVhkb

— Def Noodles (@defnoodles) September 6, 2020
Not an American TikTok-er crying about bringing covid to a developing country and not being able to smoke weed! 😭

https://t.co/k7MW6HldV4

— Camilla Blackett (@camillard) September 7, 2020
I did leave my rubbish at the side and should have got rid of it before signing out. There had been an interview in the warehouse so I couldn't do that or get my belongings. I should have been told that it would happen.
My mum had been talking to herself throughout the day and my brother tells her to be quiet several times.
Zuba is a legend.
UPDATE: Rwandan TikToker Zuba Mutesi responds to Charly Jordan, who made several claims about Rwanda after getting false positive COVID test while visiting country. Zuba says Charly misrepresented Rwanda, adding English is spoken, and COVID test results are available in 24 hours.

pic.twitter.com/XAtYbURVpt

— Def Noodles (@defnoodles) September 8, 2020
This weekend "Proud Boys" (MAGA in Masks) chased down a white BLM protester, beat him up, and pepper sprayed him.

Trump's "agitators". Smh.

pic.twitter.com/cAxSpU890O

— Rex Chapman🏇🏼 (@RexChapman) September 8, 2020
Men are in fact the less problematic gender.

— KAIT🧃 (@kxitlyynn) September 8, 2020
An interesting thread. I know some will
overreact
to this. Shaun King, Rachel Dolezal, Candace Owens, Jessica Krug pretending to be black.
I have probably mentioned before that I was blocked by this person over bugger all.
You should see the other tonedeaf responses to Jones. He would have voted a third time too.
How exactly is the US at war with black people if we as a majority (myself included) voted for a black president twice? Please stop calling out racism where it doesn't exist. You are doing a great disservice.

— Daren Francis (@dfran21) September 1, 2020
This is a lie.
Sorry you feel this way. I don't believe this at all.

#MAGA

trump supporters are the most inclusive people I have ever met, we all love each other regardless of color cuz we know only 3 colors really matter 🇺🇸 you are always welcome to join us. We don't judge like some groups do.

— 🇺🇸🇺🇸🇺🇸🇺🇸 (@Drowninglemons1) September 2, 2020
Dean is scum
— Black Lives Matter مُسْلِم (@1mmortalSpartan) September 5, 2020
Bin Ladin's niece is friends with Loomer and supports Trump.
9/9/2020 At work at 16:05. This brown short haired white male came into the store. White face mask. Black puffer jacket, jeans and shoes. Went around the aisles and a customer witnessed him take a can of alcohol. Reporting it on the radio and the assistant manager asks whether it is worth reporting as it is a £1. She wanted me to ask Tango Victor. They had a response of that it should be reported as it could build up over time. It made me look daft. Well I would report it anyway. A blonde woman in her 20s getting served does not say thank you after saying no. Where the fuck are your manners? There were two mature women, both sisters. In between them was a pensioner. One lady says something. Caught the attention of the pensioner. She responded with "I was talking to my sister not you" the pensioner takes offence to that as it was the way it was said. She called her a "fucking nuisance" as she left. Didn't expect that. I told a guy that the pain killers including Lemsip were for two. So he put others back and his friend further in the queue went on to buy the others for him. I am not getting in trouble over someone else not following the rules. A dodgy guy that I recognised was in the store. I rang four bells and he was in the other aisle. No one had responded. One person on her break and another in the toilet. Really takes the piss. These two boys were messing around the Rimmel stand. They had left a nail polish open. The Muslim business man had to catch a bus. He took his bottle and left me a spare to scan with the money. I was busy serving someone. I served this tanned brunette with nice legs and I offered her the fragrances but she doesn't respond. The blonde mature woman that I told about the Ambi Pur twin pack and she tells me she already had one. That is the single pack. Some woman asked about cheap perfumes and as there wasn't anything she flung the hair dye back at my colleague as she didn't want it. I asked what this woman looked like and my colleague says "coloured".
I've got 99 problems but a bitch ain't one.
Maybe she is trying to repair the damage that her Uncle did.
America is the greatest, least racist country in the world, despite what her enemies claim.

"I have not had a single bad experience with Americans despite the name that I carry. On the contrary, I was overwhelmed by their kindness and understanding,"

https://t.co/W70TJb6DaS

— Noor Bin Ladin (@NoorBinLadin) September 5, 2020
The school sent cops to the residence of Black child because he played with a toy gun *in his own house.* He was suspended for 5 days and now has a record saying he brought a "facsimile of a firearm to school."

https://t.co/013DK0e5mY

— Doomscrolling Eternal (@hypervisible) September 8, 2020
Wonder what Wendy Bell-End has to say about the white supremacists shooting the Emmett Till memorial.
I ain't saying she's a gold digger...
I need to tell you all about my sister Sarah, the badass below. She was biking home in Brooklyn early Monday morning, hit by a bus, and killed. But I want to talk about her life.

pic.twitter.com/MBHGdal0eB

— John Pitts (@PolicyPitts) September 9, 2020
Orvieto2016 sends me this message:
Well it is Twitter. I am going to share stuff as others do.
Hi! I mean this in the friendliest way possible but can you please stop tagging me in everything. Thanks:)
The rightwingers missing the point of the Cuties movie. The same people that moan about Cancel Culture are having a #Karen style meltdown.
Eleven-year-old immigrant girl Amy, originally from Senegal, lives with her mother Mariam in one of Paris's poorest neighbourhoods. In an apartment along with her two younger brothers, she waits for her father to rejoin the family from Senegal. Things turn swiftly, as Amy is fascinated by her disobedient neighbour Angelica's
twerking
clique called Cuties, an adult-style dance troupe which has contrasting fortunes and characteristics to Mariam's religious customs, values and traditions.
In an interview with
Deadline Hollywood
, Maïmouna Doucouré stated that she received numerous death threats, direct messages and personal attacks following the backlash on social media. The people sending threats need to wind their neck in.
Travis Lawson should not have bothered with the zoom call. He was waiting for his boyfriend Jerwayne to give him some sweet dick.
— :) (@ilovesynxoxo) September 8, 2020
Lawrence Fox is a fragile white male. Now that's a surprise. Apparently Asians have been doing this for a long time. She is pretty though.
— meg (@megcantsurf) September 10, 2020
This girl is hot
Kaitlin bennett came to my campus today and she was bullied by literally everybody there then she locked herself in a bagel shop and nobody is letting her out

pic.twitter.com/uNQi3AhhsD

— MAXXX 2 (@Aavagethecreat1) September 10, 2020
My mother touches the floor as some food had been dropped there. She doesn't even wash her hands properly. Then goes to touch it again. My brother texts about asking for the WiFi password. When he leaves the house he loses the connection. I explained what WiFi is about. He thinks it ridiculous. He is expecting the WiFi to stay connected to his phone when he is at work. Fucking idiot. My other brother still asks for money. I will leave him a final message and block his number. My neighbour will get someone to have a look at the drains. Just needed to know if I would be around. It was a waste of time. The poppers that I was using had maybe 10ml left. It wasn't having the desired effect. I am supposed to stop using.
I want the parents chastised, directors electrocuted, children put in therapy and anyone else involved arrested.

https://t.co/Y99vXF6BnM

— hilarious aquarius 🧘🏽‍♀️ (@partywitkai) September 10, 2020
And she would like to speak to the manager.
— Claire Cohen (@clairecohen) September 10, 2020
chiefs fans booing the moment of silence for racial equality. great stuff. football is BACK.

— jordan (@JordanUhl) September 11, 2020
islamaphobia from teachers and students.
with 9/11 tmrw, what was the shittiest thing a teacher said or let other students say in front of you? mine was when i was a fifth grader they showed afghanistan on a map and a classmate proudly said that "we're gonna blow haroun's country up and turn it into the 51st state"

— haroun (@hqdada) September 10, 2020
Fragile white people
I can't 😭

An elderly black woman opened a roadside shop at an intersection in Murrieta, CA with her grandson selling BLACK LIVES MATTER T-Shirts to RAISE MONEY FOR A YOUTH CENTER . She faces endless racism & racially charged attacks daily 💔

DON'T TELL ME RACISM DOES NOT EXIST pic.twitter.com/LBGXQ2Vkt0

— StanceGrounded (@_SJPeace_) September 27, 2020
So fragile snowflakes are upset.
As a political independent & centrist, I've voted for both parties in the past. In this critical presidential election, I'm endorsing @JoeBiden & @KamalaHarris.

Progress takes courage, humanity, empathy, strength, KINDNESS & RESPECT.

We must ALL VOTE: https://t.co/rZi1mxh8DC pic.twitter.com/auLbc8xDBv

— Dwayne Johnson (@TheRock) September 27, 2020
He can vote for whoever he wants.