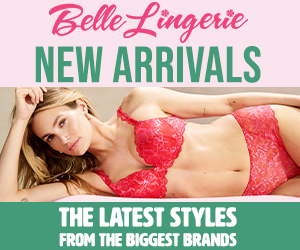 For old times sake I watched Robocop 2. My favourite out of the trilogy. Scifi action that does have elements of comedy. Satirising society, capitalism etc. Set in a future Detroit. Great cast of actors. Good special effects. Something of it's time. Not too fussed about the soundtrack. I prefer the original theme. Peter Weller, Nancy Allen reprise their roles. Some scenes are scary. OCP are trying to run the city. The police are on strike. A villain named Cain is producing and selling a drug called Nuke. Dr Faxx and the team are wanting a new cyborg. There are standout characters which include Robocop, the Mayor, Cain, Hobs. I am interested to see where the cast are now. You might also like the TV series and reboot movie. I will look at reaction channels. OCP are painted as fascists in a way. I do have favourite scenes with the cyborgs. John Glover has a small role. The ads that they have are unique. Professional reviewers would explain this movie better. Good dialogue. See the imbd trivia. Actor: Peter Weller, Nancy Allen, Tom Noonan, Belinda Bauer, Willard E. Pugh, Dan O'Herlihy, Felton Perry, Gabriel Damon, Galyn Görg, Mario Machado
Director: Irvin Kershner
I thought what the hell why not and rewatched Robocop. Nice origin story for Alex Murphy. Quite a handsome fella back in the day. Set in a future Detroit. OCP are a large organisation and they have a contract with the police department. An Ed209 robot is to be released. Another team have a Robocop programme. Clarence is the villain. He has a gang. You will recognise the actors. I do like in these films where there is a revenge element. Satirical and violent. Murphy has alot to deal with. Nancy looks good. There is a changing room scene and some nice tits on show for a brief moment. What did bug me is some characters use the toilet but not wash their hands. I will be watching the third film and reboot. The soundtrack is good especially the epic theme. Scifi Action.
Director: Paul Verhoeven
Starring: Peter Weller; Nancy Allen; Daniel O'Herlihy; Ronny Cox; Kurtwood Smith; Miguel Ferrer
At the gym today I saw the yellow cleaning sign outside of the changing room. I went in anyway to wash my hand. But the cleaner told me that he was still cleaning. I should have avoided going in. I saw this attractive woman in yellow as I remember.
For some reason Muse-Feeling Good, a song which I had on my playlist could not be found so I ended up buying it from Amazon.
I watched Robocop 3 as mentioned earlier. I remember seeing it back in the day. I with others were disappointed to not have Peter Weller back in the role. Robert Burke did a good job. Other notable performances from Bruce Locke, CCH Pounder and John Castle. Good acting, dialogue. The effects might be dated but still good. I liked the soundtrack. The old theme is used again. Old Detroit is now being demolished to make way for Delta City. People are forced out of their neighbourhood. Meanwhile a group of rebels won't go quietly. McDaggett is the villain in charge of the task force. Good seeing a new kind of robot. I liked the speeches given by Bertha and Marie. The music in the background really adds to it. This film may have been unpopular but it has it's own charm. I quite like the ensemble cast.
Robert Burke as Alex Murphy / RoboCop
Remy Ryan as Nikko Halloran
Bruce Locke as Otomo
Nancy Allen as Anne Lewis
Jodi Long as Keiko Halloran
John Posey as David Halloran
Rip Torn as The CEO
Mako as Kanemitsu
Felton Perry as Donald Johnson
John Castle as Paul McDaggett
Jill Hennessy as Dr. Marie Lazarus
Robert DoQui as Sgt. Warren Reed
Bradley Whitford as Jeffrey Fleck
CCH Pounder as Bertha
Daniel von Bargen as Moreno
Stanley Anderson as Zack
Stephen Root as Coontz
Eva LaRue Callahan as Debbie Dix
S.D. Nemeth as Bixby Snyder
Mario Machado as Casey Wong
Jeff Garlin as Donut Jerk
Lee Arenberg as Hold-up Man
Robocop 2014 is the reboot of the original franchise. It did gain mixed reviews. I first saw it at the cinemas. The theme does not hit as hard as before. It is more futuristic than the old film. Not sure if a sequel was planned. Great cast of actors and special effects. You might like the soundtrack. I like the design of Robocop. Moves faster too. As it goes Alex Murphy and his partner have been looking in the crimes regarding the main villain. There is an attack on his home. From there Alex's body is donated to science and the cyborg is created. Still has satire and politics involved. There might be easter eggs. You have a regular show by Mr Novak talking about Omnicorp, Congress and Robocop. A few of the cast have been involved with DC and Marvel.
This is the view you want to see as she rides you
Double penetration
This one person on Chaturbate was listening to a good song. I did ask what it was. Didn't get a response. So sarcastically thanked them.
Again another number 01942 409131 with the same Covid life insurance scam.
Got a call from 01932212093. I didn't pick up. I should have just answered. I rang back but it was busy. No info other than Weybridge.
I had to download the Guardians Of The Galaxy theme again. Also Praying by Kesha. It isn't in my purchase history. I had songs on my phone which disappeared.
The Brits and Americans do these scambaiter videos. Maybe the Indians are stealing the money back.
The rightwingers will try to cancel him.
My Brexit song used a sample already in the Bandlab archive and did they clear it? I have a copyright claim on the video.
She has never had a black friend.
I was surprised when I had heard it on the radio. Skynet type stuff.
As the WiFi bandwidth has been reduced to save money this thing is slow. I finally got round to seeing the neighbours.
The rightwingers will not be defending them. They are supposed to be for freedom of speech.
Cracker = whip cracker aka slave owners.
Rightwingers like Lauren Chen are dumb. Never understood the franchise in the first place. Anyone that uses Woke in a negative way or has a problem with diversity is a fucking moron.
It is now raining heavily. I didn't get the ladders in time. Neither did a company get back to me. With it being Xmas and new year. I needed to get the guttering sorted.
The ladder could be collected on Wednesday however I prefer early as I am off work. I am not fucking about in the afternoon as I work a really early shift. I know what I am doing.
Just found this channel and subscribed.
The rightwingers are morons. If it isn't a straight white conservative male then it is political/woke. They use those phrases as they feel they cannot use the slurs. No such thing as forced diversity. Anyone uses Woke in a negative is a moron. This gimp Moz Melendez in the comments making excuses. I may have shared the video before.
Why on earth people do that weird facial expressions from some anime is beyond me. Adult performers seem to do this nonsense. It just makes them look retarded. Ahegao.
I am getting recommended various videos that I have no interest in so I leave an odd comment with a few links.
I disputed a few copyright claims. Using a sample available on Bandlab. Another track provided by YouTube to use as background music. I had to trim a video because of footage used.
ITV_plc, Merlin] FUGA Aggregation, ThisLoveMusic (Thailand) have released their copyright claim. Smart move. Then there was Hugo Clarke with his take down request of my songs.
These numpties with fascist bingo words: 'woke, wokeism, forced diversity, political, sjws, feminazis, box ticking' I won't bother wasting time on them. When people show you who they are, believe them.
Having to walk out of the house to say that there isn't a doctors appointment as said before. Makes me look daft. I should just leave it and stay in the house. I am trying to sleep.
I had this strange dream. I was at a large house. Variety of people were there. Moments earlier I spoke about a giant wooden ship on my road. Three stalls at the top of it. People worked on it. I was able to fly as did some others. Went Shang-Chi. At the mansion. I was lying down on the floor drowsy not trying to speak as I may reveal too much. Some woman had trouble with a soup cauldron and I set to the side. A man took two soups. I went to the back and glass was broken. The window perhaps. Men were working there. From a chimney a samurai sword was found. Some man that it belonged too was still around so I went looking for him. An intruder. I saw a clip of a Batman film. Clooney's Batman grabbed hold of this woman who was the enemy. He flew to the wall and impaled her on an attachment.
It was cold in the house and I find the reason for that is the boiler had been turned down. Somewhat someone else expected the guttering to be done especially as I had been working from early morning. I can't find my eye mask. Good for sleeping. More rambling going on in another room. I am not meant to be mentioning those fools that agitate me.
Mr Clarke you might have been doing your job. I do wonder if Katherine had said something. Either way suck my dick.