'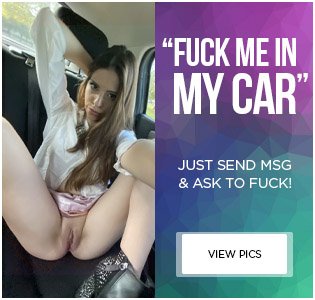 This will be interesting. Seeing the guys that will pop up wanting to request things not on the menu.
She is a non nude model. A friend to the viewers. I found her on Reddit. Don't expect anything sexual.
I have watched Archive. A scifi drama. I believe that I may have seen it before. Written and directed by Gavin Rothery. Impressive special effects and acting. A scientist and inventor named George is living at a laboratory in Japan. An attractive cast too. His wife had passed away some time ago. Her consciousness is stored in this giant computer. He had been building robots as to try and bring her back to life. An impressive soundtrack. There is his boss that is keeping him in check. You have J1 that has a mind of a child. J2 that is like a teenager and J3 that is the adult version. The actress plays Jules and various versions of her. You do feel for the characters. Good robotics and puppeteering. J3 is made humanoid however I prefer her in a robotic look. There are outsiders that may try to get to the secrets. In the bar scene. The Assessor has his cigar in his mouth. He goes to hand George a photo. Cut to a wide shot the cigar is in his hand. Back to close up and the cigar is in his mouth. I remember Theo in the Divergent series and Rhona cosplayed Lara Croft. You might also like Robocop, Terminator, Chappie, Short Circuit, Transcendence, The Machine, I Am Mother, Blade Runner, Humans, Ex Machina, The Matrix. Theo James, Stacy Martin, Toby Jones, Lia Williams, Karen Gagnon, Richard Glover.
I had this strange dream. I was at a large house. Variety of people were there. Moments earlier I spoke about a giant wooden ship on my road. Three stalls at the top of it. People worked on it. I was able to fly as did some others. Went Shang-Chi. At the mansion. I was lying down on the floor drowsy not trying to speak as I may reveal too much. Some woman had trouble with a soup cauldron and I set to the side. A man took two soups. I went to the back and glass was broken. The window perhaps. Men were working there. From a chimney a samurai sword was found. Some man that it belonged too was still around so I went looking for him. An intruder. I saw a clip of a Batman film. Clooney's Batman grabbed hold of this woman who was the enemy. He flew to the wall and impaled her on an attachment.
I had some strange dreams. One where it takes place on a train. People would die. But before that takes place it is at a hospital and I am attracted to doctors. Vivid dreams but lacking in detail when I write them down. I am imagining that a policewoman is after me and I would return the hanfcuffs in exchange for dinner. On the train it's like Escape Room. Some scene at a farm. Conversation between old men and a few young people. A black guy that is a cross between Lil Bow Wow and Kevin Hart talking about confidence and performs a song. Take That members are there. Back on the train and it is at the beginning. All too familiar. Now a sequel. The route is different. The group will face some Scottish American men. One has usa designed clothing. One of the young girls was tied up above and eventually released. The leader asks me who she is supposed to be and I say Sakura. But anyway that is all. I hope you have a happy new year.
I had this dream where three people entered my home. A mix raced woman with curly hair. An Asian man and a white male with ginger hair and beard. The Asian man was in charge. A loan shark, gangster. Threatening my brother's life as he owed 40k. After one person left I find this was a prank performance by theatre actors. Previously I was in the town centre and here were boxes filled with items belonging to an Ellie Kemper. Now Ellie was in an institution as she had problems. One box had scripts or a review for a show. I was going to take them. I soon had help to put them in storage for when Ellie comes back. I was carrying weapons with a blonde actor, similar to Cate Blanchet or Charlize Theron. They were weapons and I was scratched by one. A scene of a Puerto Rican family being interviewed on TV. The son and one daughter were attractive as I commented. Before that we had more staff join our company. Many had bikes and others drove cars. Something Fast Snd Furious. Whether they were left or rightwingers I am not sure.
I have had a few dreams. One set in Redditch. I needed to get to centre. Maybe to the train station to leave for Loughborough. My old college friend Andre was there. He was going to go on a night out. I missed a bus as I stopped to Talk to him.
I went to a large building. A hotel or staffing agency. There were individuals that recognised me. They were sat on a coach. My old job was ending and I was coming back to the agency. I mentioned that I needed retraining.
I am asleep and feel some ghostly presence. Not much else to add. I seem to forget other aspects of the dreams.
I have watched Chronical 2067. I have a feeling that I had seen it before. But it could be the first time. An Australian film. Written and directed by Seth Larney. Good special effects. Great cast of actors especially Kodi. I had seen Deborah in a film years back. Impressive soundtrack. Far into the future in a post apocalyptic world. Resources are scarce. Oxygen is a currency. It is running out. You have Ethan, a young man working in the mines. His friend Jude is there too. The head of an organisation has enlisted him for a mission. One that could help the human race survive. A message from the future was sent to the lab. Ethan is sent there to find a cure. I was figuring a few things out. Some things you will question. Scifi drama. Kodi Smit-McPhee; Ryan Kwanten; Leeanna Walsman; Aaron Glenane; Deborah Mailman. You might also like The Tomorrow War, Prospect, The Time Machine.
I ought to have got a sample clearance. Mind you I could have avoided using Katherine Priddy in the title. It was going to happen eventually. So the songs were removed. Removed any mention of the original. Deleted a video. Changing the title. Hugo is the claimant. I didn't see his profile. He is a business lawyer. Well fuck Hugo.
Then my Leftfield track will be removed. Something wonky according to Distrokid. I had to remove the ones that sampled tracks. Even though I was pleased with the song. The licence that I have is useless.
Snickers are full of nuts
A white supremacist Karen is tonedeaf.

Also anti Feminist. She is a psychologist apparently and subscribed to rightwingers. She herself being one. Not worth my time.

This dude simping for White supremacists and slanders Blm.

She does slow and sensual. Wondered if she was high at one point.

A transperson with dwarfism. Something for everyone.

Not sure if she a profile previously. Anyway the tits are an attraction.

Go to the comments section and see that David is a racist.

Neo nazi, 4chan, Nft bros are degenerates
Why is this bigot allowed to be around kids? They let this rightwinger talk to a group of kids about politics. The same type of people that were against teaching kids about lgbt issues and critical race theory.
This is hot
I am impressed with the video the chap made. You get a taste of India. Efficient and good communication.

You can own this video. Just click on the link.

You can buy all my content here
I dreamt that was needed at work. I was going to download this remix of Evanescence Bring me to life which I made. I try doing something online. An Indian guy calls me and talks about his house being purple. He wanted me to enter these details in a box on the site. It was a scam. I find that I am running late. There are plenty of people about. Some policemen on motorbikes. A woman on the bridge threatened to jump. I see further on is a festival. Halloween or Christmas as people are dressed up. I leap over something thinking that I am a vampire, rather pleased with myself. There is a cinema.
This just gets ridiculous as you will see.
So she should have got vaccinated. Now she is dead.
This woman should stop having anal. She probably wants attention. Krystal Tini is a bellend. The irony of these #alllivesmatter people is that they are Antivaxxers and putting others at risk.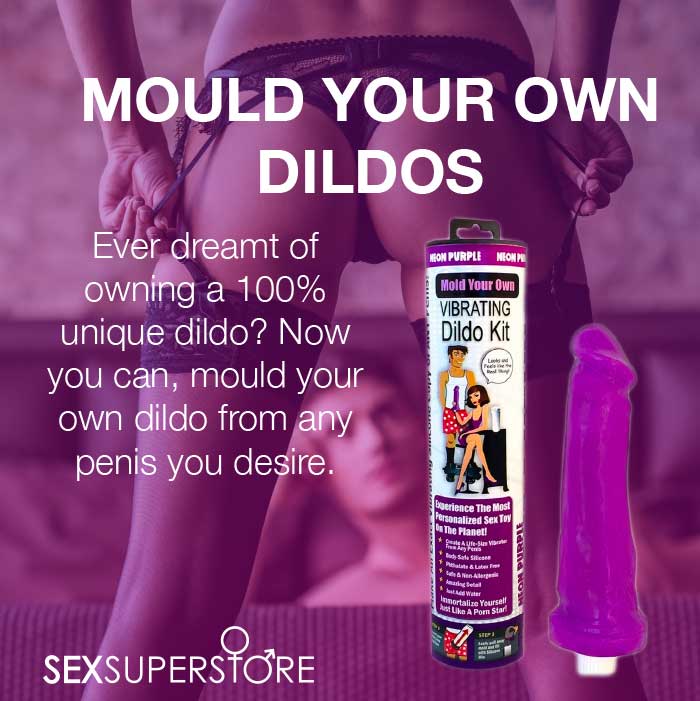 They haven't had the channel banned or demonitised. However I get banned for posting a link. Kavernacle talks about politics and YouTube go after him. Some mad people in the comments.. Why are you there? To be honest it isn't hygienic.
This transwoman looks great
You can buy these images and more here
The irony of a Rightwinger calling a Leftwinger a racist.
Try compressing a file here. 25 minutes free time but then you have to pay a fee. Waste of time.
Not enough memory. Videos not processed. Scrap it and make something simple.
Again feeling the need to shout instructions on how to have a bath.
I had these other dreams where the roof had been leaking and was to be mended. Also happened in the next night's dream. But this time the gutters were cleaned and the man suggested the roof be sorted. I noticed holes in the wall. There was a film that had a multitude of actors from Disney/Marvel. It had Star Wars Easter eggs. I mentioned Cinema Sins would have a video about it. I saw Samuel L Jackson in an office. Some brunette was playing the daughter of Sigourney Weaver. Another one that happened where I was a guest at a family home. Structural damage and it would fall apart soon enough. My brother or someone decided to push the ceiling back up only for it to fall down. I was communicating with the woman in the house. I was in a room with these women and boxes are attached to the wall. You turn a lever/button and a mysterious prize drops out. The Eastern European women tried it but it didn't work so we're holding the box and looking inside getting out what they wanted which defeated the purpose of the game.
Really Emu? People thirsty of cartoon characters are weird.
Bentbox.co is the place for images like this
Streamers can be ignorant. The big names make Twitch a lot of money so they let it pass. Maybe editing or something else is used to avoid Dmca. But props to this guy for talking about others involved in making the films. Looking at other videos they seem to say the Dmca strike against Hasan was fake. But they may be taking sides.
How is it that I get told that the medication is low. I ordered a repeat prescription only to be told one has been collected.
So my order with Daily Music Roll has been completed. See what they have said. I will stop paying for extras whether it is promo, copyright or upgrade subscription. Alicia Parker writes these articles.
Well anyway, jesus christ. Thanks for the promo. Katherine might not be pleased but Hugo will be triggered. Fuck him.
So this country artist uses a racial slur then later performs at an event. Sounds about White.
Though I am looking for a specific person to create music for me to remix and sample.
Why the fuck be indecisive when I have given a decision. If you go back to faffing about then make your own decision if it is important to you. Constantly having to come into my room.
Some will be pointing fingers. Whether an accident or someone deliberately attacking the family. Officer Tatum has a video on this but he was always Blue lives matter and will twist it to attack the memory of George Floyd.
Fuck, at work that blonde haired mature woman that is demanding and says how nice I am was going to get bin bags and so asked me to fetch them for her. One big and two small I clearly heard her ask. I got them to the till and she didn't want one of them. Why ask and if you walked here then you can go to the end of the shop. My colleagues working and not noticed that a customer was present. The manager had left her bottle in the chiller. I may have accidentally moved it. She was frustrated and picked up another one. The one with the barcode signed was in the back. Should have been patient or not put it there. A guy enquired about why there were so many pink Oral B pro650. If it was to do with Feminism. Dumb question.
I ended up cutting my finger at home. My brother wanting to sort the guttering in the afternoon. But now there is a delay in getting the ladder. Looks like he took alot of the money that was in my wallet as I didn't have enough for the barbers. It was cold as my other brother had turned the boiler down. He has more than one photocopy of a receipt and an email and they are literally the same. Wanted me to pick one. It does not matter for fucks sake. Again comes into the room when I am trying to sleep wanting to compare the address and serial numbers. Comes in again wanting a plastic wallet and paperclip which he already asked for before. Now worries about the packaging splitting. Why don't you do something before about it? Just asked about some stupid spelling. Knocked on the door in the morning and I was trying to sleep. Opens the door and turns on the light. Went back out. Was probably going to ask something. Stop disturbing the peace every fucking time. I am going to move out and get space from these people. Having to sort the window out. The vandal should pay for it not me. Mum needs to not give any money to my brother. The companies that I contact should pull their fingers out of their ass and take the job. Guttering to be done. I will find new work.At work and I asked the pensioner/mature guy if he wanted a bag and he goes off on one. He has a bag. I do it out of habit. He is always a bellend. Has some insults for me as I accidentally dropped an item or for asking the question. Karen. I should just answer back. Ask him to stop being a stupid cunt. Better if I stopped serving him until he finished or just handed him over to my colleague. Some people saying "just this". Some students, many attractive. Seems some have an attitude, snobby or something amusing them like this cute blonde. No thanks is her reply. They don't seem to answer my first question. Are people deaf? The audacity of Karens. Some woman with glasses comes into the till area to grab a mask. She should wait outside and ask a member of staff. One woman was on about laxatives and I had no idea what she wanted. Caucasity reaches new levels. Some Asian woman seems miserable and not answer shit. I served one woman who's voice sounded familiar. I thought that might be the cunt Felicity from town. I wasn't sure if a man had been in before buying painkillers. As he was buying some now. I had to restrict the purchase for one woman. Read the signs. An asian pensioner picked something from the shelf and didn't go to the back of the queue. I am sure that this blonde young mother took a paracetamol off the shelf. I should have just said something straight away. Fuck blogging just call them out. Someone left a used tissue in the dumpbin.
You fuckers are lucky that I am not violent. I didn't offer some people sas as I was judging them wrongfully. Ask anyway. Looks like my brother used my phone for the Covid test whilst I was asleep. The key left in the back door. My brother trying to negotiate a price and fee for the broadband. Why don't you just pay what they have set? Just being indecisive. Now looking at other providers and has to come tell me what they said. It won't be put in my name as I won't be here. I don't care what you do. I want some peace and quiet. More irritating customers as usual. This bearded guy with glasses buys a mask. Uses his banking app. On my screen it takes a while. Meanwhile he is taking the mask out. About to leave and I have to tell him that it was declined. On his phone the payment went through. He says that he isn't going to pay again. We'll dickhead you said that it was pending. So you have not paid at all. He will be back in the store. He will have to pay that money if it doesn't go through. I am going to ask him. Supervisor believes it won't go through. The other experienced supervisor knows what she is doing. Supervisors lingering about doing nothing at certain points. Talk about getting a fucking heater or standing at the doorway where the heater is. I kept myself busy. They did hop on till and work through draws later. People saying "just these" will be ignored. I will offer sas anyway. Fuck your feelings Karen. I could greet people and they don't say anything. I will just repeat myself louder untill you get message.
My mum was rambling repeatedly loudly it was late at night. I was asleep too. I have to be awake in a few hours. I was also thinking of the racist pieces of shit that I dealt with on Greenclose Lane and the Felicity cunt. I have now been losing sleep. Difficult to get back to it. You fuckers are lucky that I am not violent. I had this European couple buy this CK perfume. Paid for it and the woman opened it up to test it and so the husband bought another one. Had she not liked it we wouldn't be able to refund it. So.... I noticed a wet patch on the ceiling. Whoever used the bath needs to be careful where they splash the water. I checked areas underneath the bath. I am not going through that shit again. This nonsense will only end up bugging me. So the ladders aren't being collected and asks to borrow money again. I will just do it myself. I am at work and I decided on asking the supervisor on what she wants me doing. I should not discuss it with my colleague. She tells me that someone needs to be on till. No shit Sherlock. Doesn't mean that it has to be me. You were here earlier and you can face the front and do till. You don't determine what I do. But she moans about having been on till all last week. Like I haven't either. You only work the fucking afternoons. Started an hour or so before me and was annoyed with customers. So do I but I get on with it. I even called her to the till as there was a queue and she was right there. She just ignored it. I ring the bell and the supervisor jumps on. She seems reluctant to jump on. I am always on the till if I come in late or early and she gets told to face up the aisle. She mentioned that it had been faced up by colleagues but would then go onto to do the facing. So which is it? Stop listening to the colleague and only to management. That was last week this is a new one. Speak up and call her out on her bullshit. Pisses me off. This Indian guy was buying a Lempsip, Calpol and three paracetamol packs. I had to explain the limit to him. He did mention one being for children. So I said it again. A white man was going to get three Lempsips. He wanted to know the reason for the limit. It is always two. Some woman assumed it would be three but nope. A couple were buying two packs each. Paying for their own shopping. That is allowed but you don't need all that anyway. I had decided to ID this woman in her twenties. I could have not bothered but had to be sure. She didn't have any so I refused the sale. She worked at Homestead. This woman with glasses wanted to know the price of Rimmel nail varnish. She didn't have enough. The prices are written out. Some customers just don't respond when I ask them a question or greet them. The annoying bag man was in and I was determined to get him served quickly. I was going to sweep the floor but my colleague would want to do it. I won't be discussing anything with her. Do my own thing. I will have to speak to management. She got a break which she isn't entitled to because of the hours she worked. She is just being a drama queen and I won't care about her feelings. I was being considerate but should put myself first. The other supervisor took issue with her and the other kick-starter. The other thing was the supervisor had spilt Lenor in the back and it needed cleaning up and my colleague was in the back. I rang the bell twice as a customer wanted to know about a product which wasn't on the shelf or been in for a while. It wasn't in anyway but no one answered it so he left. She did mention the rat and cctv in front of a customer. This man with glasses didn't want me to handle his items and wanted to scan them himself. It isn't self scan dickhead. He has caught Covid before and didn't want to take any chances. I don't have it and am vaccinated. He gave me his money which then I gave him his change which I did handle so where is the logic? I heard about these teenagers on bikes causing trouble. They had a fight on the shopfloor. Police turned up.
My mum talks loudly. Brother switches off the light to the room that will use. Still putting on a new toilet roll when it isn't finished. He brings up needing that boiler guy to come and have a look at it. There is no issue. Plus you are an adult. Ring them up and pay for it. Yet again the ladders aren't collected and so I have to text the neighbour again. It wasn't collected in the morning or evening. Leaving it till February or March. He did ring me whilst I was at work. Ring the neighbour as you have his number. I was later asleep and awoken by him. I had my fish knife at work and flung out my pocket as I went to grab it and disappeared. I look everywhere but couldn't find it. Some woman misheard my colleague when she mentioned the subtotal so was going on about what change she is owed. I had to limit a few people when buying painkillers. One has a family member with Covid. One was a children's Calpol. However the limit still had to remain. I was considering asking management but they were busy. My colleague had to do the same. A pensioner left her card. I was deciding on whether I needed to ID an Asian woman but she was old enough. Bought several champagne bottles. She had her mask under her chin. A white woman had liked her fingers but paid with phone. Possibly pulled down the mask to scan her face. Another had the fiver in her mouth. A black student was stood at the wrong till on the wrong side when I served a guy. They weren't together. He had his headphones in. Later asks for a bag after the transaction was done. I told him that I would need to charge him. He might have expected it to be free. He then decided not to have one. This hairband set was unravelled and on the floor. Other items dumped on other shelves. I still have not had the text from the surgery. Ajcs Roofing and Charnwood Windows were companies that ignored me. My brother needed to borrow my phone again and I was asleep and awoken by him. I have to work all day and my colleague better not be lazy and try to get out of being on till. I did tell a woman that wanted to test the Ted Baker that we were out of stock. But she asks for it anyway. Her mum asked about buying the tester bottle. Then you have this woman that wanted to buy the Red Jeans tester bottle a few days ago. We are not allowed to sell them. I had this issue with the barcode not scanning on lube. It got sorted. Perfume, alcohol, nicotine products not being security tagged. One moment several women with prams and a disabled woman on a mobility scooter. Blocking access as they took up room. Supervisor not being aware of her surroundings. Though some woman was kind enough to wait. Other customers just entered. Where is the courteousy? At work I wrote a note well a rant and the thing wasn't saved so here I go again. If you're having girl problems I feel bad for you son I've got 99 problems and a bitch ain't one... My colleague was going through some stuff at home and wanted to go face up to get her mind off things. It isn't my problem. I ended up on the till all day. The supervisor said how everyone needs to play hair. I of course always am. Just takes the piss. Some people needed to limit the amount of painkillers. I didn't care for the Asian lady's joke. I know that she has been told before. Some woman licked her fingers before getting out a note. I didn't ask whether this student got the shampoo from here. I should have asked as it is one that we sell. Why wouldn't you take it to the till to get scanned. Call people out there instead of blogging or tell the management. Are people really dense? The caucasity. I find empty packaging from yesterday. Some arse is stealing false eyelashes. A little kid was running around and apparently had stolen nail varnish before. Just a toddler or 5 years old. This black guy was waiting to be served. This I can assume Romanian or other Eastern European tells him that it is one item that she is getting. Her and her sister had walked by him to the till. I mentioned that he was next. She was rude to me when I asked if she wanted the reciept. Karens come from all nations. This male rat which is usually large came running in from the back. I wasn't quick enough to stop it as it struggled with the door. So much for Rentokill. There are traps placed in stupid areas. The fucking thing was amongst the cages which I had to bring in. The back needed clearing up. The office door lock is buggered. My water bottle is on the till. Still customers annoy me with "just this". I had spoken to a man that I was sure was in the store earlier but it could be mistaken identity. Whether we sell jackets. No we don't. A fizzy drink can was left by a customer. I thought this woman old enough to buy Hemp tea so didn't ask her for ID. I said no to salad in my burger. I did have a customer ask me something but realised that I was on a lunch break. Yesterday it was. I helped a woman before signing back in. Also mentioning this student that used her phone banking app to pay and it was declined just as she was walking out. I had to stop her. Got it sorted once she used her card. People must wait. I had served a bearded guy a bottle of Coke. He left, later asking to swap a tenner for two fivers. He was told why I couldn't do it. Get to a bank. I heard on the radio that a mature man stole a jacket potato from a food truck and he had been homophobic to staff in a pub. We were running low on change. No one seemed to have organised a change order yesterday. Also the other supervisor had called in sick. The door duty is a waste of time. The colleague said "you babies" to me and the supervisor. I didn't behave as such. She was bloody going on about rats being scared, humane, having a bad reputation. I am well aware thanks. I wasn't going to kill it as she assumed. Drive it out with a spade which I would have blocked it. I should have grabbed some poison on my way home. I will probably end up having to deal with it. Need to sanitise the area. I also haven't seen my young colleague that goes to college. Maybe she is doing more of that. Had a week off or worse case had quit. It would be a shame. She worked hard and easy to get on with. With another staff member being off for a month. Someone new should be here. Interviews were done. The delivery guy bringing in the cages fucked up as it had hit the gondola and knocked a shampoo off and wasn't even cleaned up. I still want to quit. My brother emptied the bins but then wants me to do him a favour and throw it out. If you are sorting it then you throw it out.
I made a call on whether or not to ID a woman for buying CBD products. They were both in their 20s. I should not have to consider their feelings. As facts don't care about them. The other woman with her was younger. I should have asked. The Rentokill guy was a little annoying with his jokes. A customer didn't hear what I asked/offered. She said that she didn't hear but didn't want anything. He pipes up with "he asked if you want £20 from the till" "everything's free" was the other comment to another customer as he was in the way of my till and I had to move her over. Will you please fuck off. I wasn't going to write anything and would let this pass. We watched the elderly black woman who does sometimes look shifty. Not sure what she was doing what we may have been wrong. A Muslim Bangladeshi woman had bought two painkillers and had decided to buy another two but my colleague denied her. Told her why. She says that it was another woman. This Indian woman had four packs of Anadin which were different but I told her. Also the signs are up. She thought some toothpaste were buy one get one free as it says on a product. Maybe as they are twin packs. This white English guy had to be limited to two packs. Some customers with "just this" it doesn't stop me asking you though. A pensioner didn't bother coming into the store to buy hand cream as it was too hot and long a walk. I knew what she was wanting. Missed opportunity for my colleague or someone to get one for her. Some fit student girls. Tall, blonde, nice athletic bodies. The one in purple leggings has a thicc ass. This guy had his phone playing music loud. Don't you have headphones? My colleague wasn't going to served a guy as he was on his phone. He was polite. A young woman was on her phone when being served by my colleague. Why have a conversation just pay attention to the sales assistant. I get asked to lend money by my brothers. The boiler is turned down. Seeing Sarah who was in my English class at school. Has put on weight. Looks rough. Hopefully she isn't asking people for money. My colleague was watching her. She is an old friend. I was going ask a woman for ID. However I didn't. Not sure why I was concerned over whether she would overreact or if her mother would. She had a child with her and I noticed the wedding ring. If she didn't have ID then it isn't my problem. I did greet a guy and he didn't respond. Says nothing on his way out. A woman that a serve on the till says nothing until that last moment before leaving. I was in the toilet and someine had entered the warehouse. Tried the toilet door. I thought it was a staff member. But it was an Indian male, pensioner. Should not have been there. The door is meant to be locked, off the latch. Audit will mark us down. Items priced £4.99 are meant to be tagged and finding ones that weren't. I offered baskets and some end up carrying a load of stock when they should have taken one. The one guy wanting a product that isn't in and the ticket isn't there. I needed the supervisor. Fml it seems to be taking ages ro get help. Should have just taken a no and buggered off to another store. Some people ignore me altogether. My colleague not ringing the bell as the queue was forming. A drink had been opened and was spilling everywhere. I went to grab the woman another one. She had already started putting items into her trolley and most weren't scanned. I had to get her to give some items back for me to scan. I may have missed something but she was annoying.
My mum was up in the middle of the night making noise. I found it difficult to sleep and didn't get up for gym. Then hours later she does the same shit. Wants a tin opening. My brother almost raises his voice and slams the door. It is still early morning. She keeps going in and out of the room. Twat saying Jewr and other shit repeatedly. Customers with just this or asking about tissues and other items which clearly aren't on the shelves. What a bunch of cunts. I did say to this couple buying two packs of paracetamol and a children's medicine that it is restricted to two and that if they paid separately. However the man paid twice. That isn't meant to happen. I will just stop you. Other customers not answering me. Some young woman was singing outside. Has a good voice. I did say hi to a colleague as I passed her in the street. She said nothing. I must mention this chap in hi-vis. Wiped his nose with his hand. I didn't ask this student for ID when buying razors. Probably gets mentioned by the Auditor. A few people saying "just this". That tone won't help. Fuck your feelings. Use your manners. I am just gonna ask anyway. Michelle's daughter seems to have a bitch attitude. Must get it from her dad. A woman supposedly working for the NHS not understanding the painkillers limit. A woman wanting to buy alcohol.. However the bottles would have come with truffles. Wrong ticket in front. This bald mature guy with tattoos seems to be friendly with the manager as she was asking him about the tattoos. But when it comes to me he is quiet and miserable. Must be a rightwinger. I have had to restrict people before. The woman that works at Casa Cafe had to be told about the painkillers limit. I was in a deep sleep. Having a vivid dream. My brother rings me at 22:03. Woke me up. I am going to the gym in a few hours. Probably asking for money when he isn't paying anything back. Blocked the number.
I am done talking. My youngest brother telling me to make sure that my mum eats. Well she will do that also to take the washing out and put the other load in. He is still in the house. It isn't my washing so I will pass. He borrowed my phone to look at some speed dating sites, does it everyday. Make your mind up. My mum rambling repeatedly.
Unloading the last cage on delivery and I had placed the remaining products for the skin aisle in the red basket with wheels. It was stacked high and the manager asks "how am I supposed to take all that?" Well genius it is easy and I made sure it was stable. Your attitude stinks. She was working this shift on her paid holiday. Have someone cover from another store or another member of management pulls their finger out and comes in early. The fans are on and heater off and it is cold outside. A queue builds and staff are present but don't jump on till. Some tanned young woman seemed miserable. I may go gym. Should have done it yesterday. What pissed me off was trying to sort this window out. The vandal will go missing. Most likely catch Covid or cancer. Additional to what happened at work and no more shall be said. As it is a market day the queue builds up, however the supervisor prevents the colleague from jumping on the till. He has to remain on the door. It is stupid. A white man was telling me about this group of Asian students by the kebab van acting up. He mentioned that I being the same nationality as the but their behaviour is no excuse. Now why did you bring race into it? I am Indian and certain they aren't. They were apparently throwing food over someone. I heard the word paedophile being called. This white student girl came to ask if we had any blue roll or tissue paper to help clean up the mess. She was going to bring the roll back. I couldn't give it all to her. Tango Victor were watching them. My other colleague was on the till. Her boyfriend had the giggles for some reason. This pretty girl in pink turns up and he found it amusing. She looked OK. Dyed red hair. Top had pink hearts and wore shorts. Size 14. Stock build. I was getting this headache. Some people didn't use their manners. A woman kept asking if she could take the toilet roll. My colleague had double scanned and needed the supervisor. He still had to count the money. She says "hurry up and count it then." The supervisor tells her not to be rude. She was OK actually. I would not say things like that to a customer. I watched a woman when she reached for a perfume on the display stand. She looked over. She may have been deterred or perhaps just put it back and it was all innocent. I didn't ID this blonde as she was buying a lighter. In her 20s clearly. I had to go over this receipt as items were scanned again and removed. The Indian mature guy with the stroller gave me money he owed me. He does ramble on and I can barely hear him. A pensioner that's a regular was on her phone was telling the relative her purse was stolen. I would have got onto the radio. I found two empty shrink wrap packaging that belonged fragrances. The tags stuck to them. I know thought it to be the woman with red hair that I watched yesterday. I should have trusted my instincts and said something to the manager or had her check cctv. However fragrances were taken off the tester table in the afternoon. The manager wanted some on there. I finished at 2pm. So my colleagues needed to be vigilant. I should too. Another went missing with the two. The caucasity of the thief. I gave this guy mixed change as I was running low. He wanted pound coins so I had to open the till up again. My supervisor kept an eye on the front from an aisle. You need to be in the A-zone which the surrounding area of the till. This woman had the notes in her mouth. I decided on whether or not to ask a woman for ID. Whether she would have ID isn't my problem. She most likely would have. The last one did. Some customers getting in the way of others completely oblivious. I wasn't offering sas as much. Some guy from yesterday was threatening to rob the store. Some woman came to the till, paid for items and then went back round to get other items. These school girls were going back and forth. Some pretty students were in. Nice legs on a one. This guy tests a deodorant when a sign says not to. Prick. That demented blonde woman didn't want me to touch the handle of the bag.
This post was unpublished and under review. It is cold as my brother turned the boiler down. My other brother asking for money. My mum thinks that she has some upcoming dentist appointment. No one has said shit. Yet again keeps asking the next day. Brother wants to borrow money. Asks about the boiler guy. You ring him up. I have a fucking window and gutter to sort out. I had one or two customers not say hello or bye. A young twentysomething couple came into the store. He was wondering around touching his shoe. She came in as the kids were crying. Now I hear on the radio that she concealed some makeup on her pram. This mature woman is smoking a cigarette and with her granddaughter. Waiting for her daughter. So she asks for some of the items to be fetched for her. She should really get them herself. She did come in. My supervisor did refer to her as a lazy bitch. Need to avoid saying it on the shop floor. My brother or mum broke the toilet flush and so a new one was left there. Probably for me to fix. You should do it. Left the ice lolly on the side when it should be in the freezer. Boiler was turned down again. There is a storm outside. 29 Dec 21
J MEHTA -£100.00
17 Jan 22
J MEHTA -£50.00
11 Feb 22
J MEHTA -£150.00
Not paid back. No more transfers. Deleted details. Still have a window and guttering to sort out. I am moving out and don't want anyone bothering me. My youngest brother telling me to turn the boiler down. No why should I? Someone is in the house. This pensioner as nice as she was wanted to see if she had enough money. She didn't. It got confusing trying to sort it out. She had to go a few doors down to get more money. Her son came back with a card and I gave him the cash. Again a regular customer thought the paracetamol limit was ridiculous. Well it is the fucking rules. The sign is still up. Another customer walking where I am without an excuse me. I watched this grey haired man in his 40s. Tattoo on his neck. Went around the store looking for something. I asked if he was OK but he ignored me. I ought to have got the manager or review cctv. This woman with glasses asks whether a shampoo smells like strawberry which is the scent of it or will she smell like one. I just don't get it. Ask me something that isn't stupid. I did ring the bell more than once for the manager and she ignored it. Was talking to the assistant manager that had come in with her baby. The phone was ringing four times. It was the same person too. I saw this dead pigeon in the car park. On the delivery my manager asks if I am okay as I was moving stock to and from the warehouse. We'll you wanted stock rotation when it came to food and drink so that's what I did. It is isn't weird.
My brother closing the window where I have placed the plastic to divert the leaking water. So it just falls on the inside instead.
Mama, we all go to hell. Not sure what it is with these rightwingers leaving dumb comments under videos not related to them.
At work my colleague serve this redhead in her 30s. She was limited to how many painkillers she could have. The sign is up there. So Karen would grab two more packs after my colleague left. I had seen it and told her I couldn't serve her as my colleague already had done. Karen said some nonsense and left. Though she and her husband have a cold. One pack will be enough for the both of you. My colleague knew she would do it as she told her to. It is strictly forbidden. You are lucky that I didn't report you. As I should have. I could tell the confidential number at head office. I should not worry if it comes back to me as I wasn't in the wrong. We had discussed something like this happening or I did with someone else. The caucasity. The colleague used the back door key which she got from me. She had just come from the car park talking about the Shoezone employee being a bad driver. I dropped off the drinks trolley. So when I was almost home the manager calls me asking about the key. I had forgotten about it. Other stuff winding me up. The colleague had taken it. Driving on her way home. I came back to the store to help. A 15 min journey home now ended up being 45 mins as I walked back and would then go home. Waste of time. The colleague did have the key. Whether she came back or would do tomorrow. She was given some coins from a customer that I had just served. The change swap isn't allowed. I could let this shit slide but will keep my eye on her. Call the manager over. Why the fuck are some people paying with a £20 note? You have other notes or coins to make up. Don't ask for pound coins just take what you are given. The Supervisor had moved away from the door to have a look at the baby. The assistant manager had come back. A tanned pretty blonde walked by and the barrier went off. Now that both were near it, the baskets were placed in front of the barrier or whatever the woman had purchased set it off. Supervisor asked if the woman bought anything. Well stop the woman from leaving. I was with a customer helping her as she was feeling weak and needed iron tablets, maybe a doctor should be spoken to, when the supervisor called to me to say there was a customer at the till. I knew that. I served an Asian pensioner. He gave me the money and was leaving. I realised that one was a foreign coin and called out to him but he didn't hear me. The ladies from the tattoo place came to buy items. The card belongs to her manager. It didn't work on contact less and pin was wrong so she had to go back and get her own. People still saying "just these". Not much change in one till. This pensioner with a hearing aid Wass having a conversation with the colleague. Another woman tried to buy two laxatives. One for someone else but it was denied. She was slamming her items into her bag. Then leaves so my colleague thanks her loudly so she says it back. I should not be posting about work online as it will lead to a disciplinary. I should go to management for any problems. Deal with it there and then. I was considering going to the gym early and I would have work later on. Thought about a trip to Leicester. Some Biracial woman had an attitude. An Eastern European woman, a regular customer paid for a £1 item with a £50 note. Why didn't you have anything else? Supervisor telling me not to accept it next time we'll I hadn't. Why both managers are at the door when one could be on the till or working the draw. The mature Indian guy with the stroller was in the way of the till mumbling some shit. As you didn't have something important to say I suggest that you fuck off. I noticed a few white women with an attitude. There were two Asian women with the same. Entered the store as someone was about to leave. At least wait. I greeted several people and no reply was given. A guy with special needs was looking for a specific drink but we don't sell it. The supervisor had to take some money at the till and exchange it at the casino. The bank change order hasn't been done till tomorrow. She should have signed out first. The Auditor would have marked us down. The General Manager might not like it. The back door key was handed in by the colleague's son. If she had driven down and got him to drop it off. A member of staff should only be in possession of it. People are really overdramatic when you tell them of the painkiller and laxative limit. One packet is more than enough, Karen. Greeting customers only to be met with silence.
A Scottish guy had pound coins that would have paid for the items easily. This woman wanted two pound coins after I had closed the till. She wanted to give money to the musician outside. Just give him the £2 coin. You paid for a £1 item with a fiver. Many people have moaned about the black mature guy with the guitar singing the same old songs. I had finished my shift. This couple were near the deodorants. The male was testing the product. The sign says "do not spray" prick is just wasting it he put it back. I needed the back door key to get rid of the cage which was blocking the fire exit. The manager wanted me to wait. I had been told off before when I placed totes in front so what the fuck are you doing? The motion sensor set the alarm off. It was loud. The man in the puffa jacket and cap that I mentioned before who took the piss with painkillers and laxatives is a chef. He works for Belvoir Bakery stall in Loughborough. A few customers and even the management would get in the way of people. Someone had to be told again about the purchase limit. A few of them say "just this" straight away. No hello. It is the audacity and snobbery. I have to promote add on sales. I will ask you anyway regarding fragrances. Just to fuck with you. Fuck your feelings.
My mum talking loudly woke me up. On another occasion she rambling about jewra again.
I remember when my brother was working at Morrissons and the Baker named Stephen Ball was harassing/bullying him. So he was telling me. He wanted me and my other brother to go into the store. What were we going to do? I did ring the manager who said that he should learn to fight his own battles. So the guy and hr were pretty useless. My brother didn't want the call to have been made. Not sure who his mate Phil was. Some colleague named Sue was also being harassed. Then at Loughborough University a housekeeper named Debbie behaved like a Karen. These micro aggressions. The caucasity. My other brother wanting to borrow £525 as he will be low on rent. Now says that I will get it in 2 weeks. He would have borrowed it from my mum otherwise. I will have to go to the small claims court or end up doing illegal like murder or arson. I doubt that I will see any of it. I will just have to say no. I have the window and gutters to sort out. I have told him time and time again. He was warned. I would like to move out. Cut down on your spending. If your partner and child are a burden there is a way to get rid of them. Find someone else to ask. I still want to move out and want to treat myself. My youngest brother woke me up by asking me to find some film listing on the Cineworld website which wasn't there. I was at work after 4am. The delivery turned up around 8am. Really takes the piss. My supervisor had unloaded a cage but practically mixed up the stock. The men's and women's deodorants were all dumped in one place so it seems that the colleague and manager had placed the other stock from another cage into a pile. I would find something for another area. I noticed my colleague putting down this sterilising fluid box on household when it belongs to the baby section. I moved it. I did not take a break when offered. There was a lot to do. It was close to 2pm when I finished. Some customers not responding when greeted. Ones testing a spray. Others would expect you to move without saying excuse me. I found this security tag which had been ripped off. It was barely identifiable. I scratched at it to see some words and noticed a picture. It led me to the false eye lashes and I had found the matching product, I am that good. Seems the shoplifter had started peeling at another one. The caucasity. I did really see a pathetic display at work. This mature couple maybe in their late 40s. They were clearly married. A child was in the pram. The blonde white woman with glasses gave her husband two calpol and took two for herself. "these are two for your house" clearly live at the same house. He did ask her why it can't be bought together. She told him that it had to be bought separately. She gave him cash saying "this is what I owe you" I could have easily just denied it. I see through your bullshit Karen. If you have other kids but anyway you don't need all that for the house. She must think that I am stupid. Your husband could have bought them separately and without the embarrassing role play. Why didn't he have cash on him? Fml. Some student female was about to moan to her friend about how we try to sell them something. We'll it is add on sales. Some Asian woman bought her dog in which isn't allowed. I didn't go gym in the morning. I kept waking up at various points. A woman in her 20s goes "just these" there were three paracetamol packs and the sign says that you can clearly buy two. I should have fucked with her. I got given this pound coin which looked off. My colleague did go to the loo but then was put on a break for then he was facing the aisle. I noticed several packs of painkillers which had been denied by the staff. A few people yet again not responding to me. I almost would have accused someone of something but it was OK. A woman bought goods for a donation however asked about buying calpol after already getting paracetamol. There was a queue so she didn't but would not be allowed. I always find something new to add. There was this transwoman. I hadn't known that they were before. Had bruising on the face. I did think it was due to assault but just a skin condition. A brunette behind seemed to be amused. Was it the transwoman? I heard on the radio of these teenagers causing trouble. Some stealing. There was this woman that smelt bad. Don't know what is happening in her life but my colleagues were judging her. I did tell this Asian woman about the the paracetamol limit. She gave her daughter two to pay for giving her a coin. So many people saying "just this/these" well it won't stop me asking about the fragrances. This European woman was waiting on the other side of a man that hadn't finished yet. She was waiting for the next till and her friend would use mine but I asked them to wait. She said something about having to go. My male colleague was running late. It seems that my supervisor and female colleague are oblivious when there is a queue. Just stand there chatting. The colleague got a break. It was after 1pm. She started at 11.45am. Why would she even get a break let alone soon. She was on her phone behind the till. The other supervisor has mentioned it before. The supervisor was on the door so I had to manage the queue myself. Some of time the supervisor didn't hear me. The colleague's boyfriend was busy chatting about something and swearing loudly. The customer wasn't pleased. The late colleague was talking about some personal things and also swore. Not on the shop floor. Some woman that could barely stand for a few minutes had sat on the footstool. I didn't ID some woman for CBD product which I should have. A tall black guy I didn't ID when serving alcohol. I could have but determined him old enough. But was thinking about it. Either way it was my decision and they would have to deal with it. Some black girl needed Vaseline so went to get that after I was serving her. A guy did come in asking about vacancies however I could have given a better answer than the supervisor. I still find stock on the delivery dumped in another part of the aisle. One store on the security radio asked a daft question. It is illegal by the way that a man was urinating against the wall.
At home the wipes get used but the empty packet is never thrown away. Still turning the boiler down ie radiator and hot water when there are still people in the house. My mum did tell him to flush the loo and he asks me to do it. She should do it herself. Stop talking. I need to get the gutter sorted. I am not waiting for my other brother for the ladders. I should have texted or gone to the neighbour. I can call up a guttering company that doesn't take the piss. I was at work but the delivery was going to be late so it had to be cancelled. I also expect a call from the doctor but will ring at any time. I get the appointment only for it to clash with work. My brother yelling. Seems intent on telling me to switch off the socket. Same old bullshit. Asks about the boiler again. Why don't you ring him up then. He will pay. The water going cold. But it runs hot again. The journey from the boiler to upstairs tap as mentioned before. I don't see any problem. I am not ringing up for a check up. Seems you will struggle if I left. Well you have to buck up your ideas. I am moving out soon. I couldn't rearrange the doctors appointment which takes the piss. Some colleagues just not jumping on the till when I ring the bell. There is a queue. Supervisor says that it's not that big. I told the other one about a pick up but she wasn't going to deal with it until later. It should be done straight away. The auditor would it down. I ask for change but get told to move onto another one. She had been talking to the assistant manager that bought her baby in. Seems other duties are just ignored. Why not put the correct amount in all of them? I am certain that a woman had been into the store before buying laxatives. I should have said something. I could have asked. You cannot come back and buy another one. I have customers handing over their item when the previous customer has not left. Wait a fucking minute. More of the same shit. Two staff members sat by the door chatting. One is on door duty and the other needs to get some work done. How about I just ignore you all and do it all myself. This woman wanted masks but they were discontinued. My colleague suggested looking at other shops or online. The woman said that she doesn't do online. My colleague says "well I can't help you then" the way she spoke to her was rude. The woman needs to go online. Someone had tried to remove a security tag off of the baby powder. This man was after a product for your skin by Germoline. New? Or a Germoline product. I couldn't quite hear him because of the mask. The black guy with guitar is always outside singing the same songs. This guy does not make a grand in a week. I seem to be the only one offering sas. Others reluctant to jump on the till. Just useless. I should complain to the manager or speak to head office. Nothing will change. Better yet just quit. You people have left me no choice. You will struggle without me. A new toilet roll was just put up when the old one isn't finished. This was at home. I had just heard someone yell. Are you not aware of the time? He had also used my phone for the Covid test and speed dating event. Aren't you meant to be getting a new phone? I was walking toward work. This woman in large coat. Blue vest of some sort. Caucasian, 40s, dark medium length hair. Stocky build. Asks if I am looking for some business. She had been watching me approach. I said "I'm fine, thank you"
What the fuck. Meadow Lane, Loughborough. 4.10am Saturday 12th March 2022. There was a customer, a guy in a coat. He did smell bad. He tested a deodorant but didn't even buy one and he needed it.
The delivery yesterday was late. One of the supervisors had been helping out but left a few boxes. And had placed the overs in different draws to which they belong. Overfilling the draws. I had to waste my time today sorting them out. I contacted a few guttering companies, see if they respond. It has started raining again this week. Last week was fine and I could have got things done. I am not wasting time. My other brother kept coming in telling me to make sure that my mum brushes her teeth, eats later, switch the socket off. Fidget with the iron. Just annoying. Same old shit. You can do it. She will do it herself. I don't need to be told. Mother leaves mess on the floor. New Weetabix packs are opened. My brother is probably responsible. Turning the boiler down doesn't make a difference. My mum thinking that there is a dentist appointment. Who keeps putting that idea in your head? There isn't one. You are fucking annoying. Then plans on going to the doctor. Goes to walk out twice. Stop wasting my time. If you leave I won't stop you or come to collect you. Learn it the hard way. I am done with you.
Some tall brunette seemed a bit dismissive. Not smiling anymore. Some blonde student female not smiling. Others are wanting to say "just this" or not using please or thank you. The way some say no like this Asian lady. I did say that I would offer sas anyway. One woman ignored me, maybe not understanding English. Someone on the delivery had put a large Gaviscon priced £9.99 on a tag reading £3.79. So a goodwill gesture was done for a customer. He wasn't willing to pay the full price but would pay £6.99 which was another ticket and size. The on he wanted was £9.99. Some customers smelt like weed. Some pensioner whistled at me to give me the money. That is just rude. Another gave me a coin after I asked if she had 8p. I wasn't sure if this Muslim woman bought two Calpol before as she went to get toothpaste and picked up a paracetamol pack. One woman was buying for two different people. Another had five packs. Someone else had four. I had to restrict others. The sign is still up about the limit. The caucasity of these people. There was a former Shoezone employee asking about a job. The company fired her for letting the customer into the stockroom. The customer had her purse stolen. The police advised giving the customer comfort. The employee tried to do the right thing. It is stupid. I could continue to rant about home and work as these people keep doing the most annoying and dumb shit or I could just ignore it all and not waste any time on the blog. Still no response from the companies. The ladder is being collected later. Further delay. The manager nipped out to get lunch. Now I was serving this woman and her card didn't work as not enough money on it. I would need the manager to void the transaction or use her password so I can take payment. So I got my colleague. He let me use his till number. He could have just used it. There was a queue too. The guy with the guitar was loud. My other colleague had to be called a few times. I had a headache at the back. A man wanted to buy three painkillers on two transactions and told me the pound shop sold three. Sir, this is Savers. Some brunette who was pregnant seemed miserable. The daughter from Casa Cafe tried to buy three packs. I had told her before about the limit. I saw a few nice legs on student females.
I will continue to offer sas to customers no matter how they react. Since I am not getting replies from the roofing guttering companies I have to ring them up. Bunch of cunts. Leave a negative review. I am waiting for the glass engineer from the Ableton Group to come over. He better not take all day. Well I got a call and there was an issue with one of the engineers so they won't fit it today. Offered tomorrow. My mum would be in. I would not rely on her or my brother. I will be at work. Monday is now booked. Charnwood Windows were a waste of time. I had a call from the NHS to book a booster jab. Roped in. I will go out on Sunday. The vaccine will have side effects. This woman has been rambling all day. I had messaged more companies and waited for a quote. The faggot that broke the windows has taken the piss. They better not try it again as they will be raped or murdered. Other people that I tried to get things done also are unreliable. Still waiting for the ladders. My brother screaming like a bitch because of something my mum has done. Has she ruined the mat? Does the area need sanitising? I was going to the town centre to get the vaccine. I spot a red basket belonging work. This degenerate shoplifter white male, white t-shirt and baseball cap. He filled the basket with stock. He picked up a pack of batteries and threw them at the supervisor. He then walks out with the basket. Only two members of staff as the other had called in sick. His accomplice was arrested as he had punch someone in Sports Direct. At the vaccination centre this mature guy in hivis jacket is there to greet people. I walk on and he calls to me to wait for my mum. "she's your mum, you are a bad lad" I'm not actually. Do you really want to get stabbed? Some white student females don't know how to give people space on the pavement. The ladders are now being collected in the week. What a let down. A customer says "just these" but I still offer him sas. I find that the manager would stand back with her hands up waiting for you to finish or pass. Why not just say "excuse me" let people know otherwise nothing gets done. I was asleep and my mum is in my room wanting something. My brother was awake and even got out of bed to tell me to open some tins for her. "It won't take long" then why don't you do it? "fucks sake have to do everything" he says as he goes downstairs. Well you don't. You don't get anything fixed around here. I will need my money back. The window has been fixed. It was hard work for the engineer. I was having to pay money for it. All because of a retarded vandal. If they try it again then the police better come out. None of this ignore the sound which my brother best act quick. I will stab to death the guilty person. Seems it is almost everyday this wanker comes into my room telling me to make sure that she eats. She will do it when she is ready. I am not turning the boiler down. Comes back and needs to borrow money. I still need paying back. I have started stressing myself out because a tile under the roof ridge is missing. The verge at the side is worn away so I need to contact someone. More money to pay. Others let me down when it comes to getting the ladders or paying money which is owed. I get a message to pick up a Mother's Day card. However I was at work. Had to stay till 4pm. The shops are closed. I still saw some customers stood by the deodorant section and they were testing a few. Spraying them in the air. I should have said something or grab the supervisor. Looks like I am working with some Terfs. Given these Pronoun badges from head office. Now ai believe some straight cisgender folk ordered these. But some of the female staff weren't happy. Apparently it is offensive. She/her. Really? Just going full Karen. White Fragility. One spoke of how thr trans people would be offended over being misgendered. They didn't say trans at all but they were trying to be careful. Even though discussing it in the open. I did think they would be allies to the lgbt community but I am the only one and being bisexual I definitely won't be saying anything. Another mentioned a bloke becoming a woman beat a cisgender woman in the sport. That she would have worked hard only to be beaten by a bloke. They/them badges were mentioned. A colleague doesn't want to understand it. Some customers are trans and I have treated them with respect. I am left wing, a Liberal. I dare not ask what they think of race issues or Feminism. I have a disdain for rightwingers and I haven't mentioned it. Imagine the reaction. I kept quiet during the conversation. I don't have any problems with the badges or trans people. I could wear the badges. Some customers will complain. Fuck my life. All over a fucking badge: When the Sales Assistant/Management became the Karen.
Some did mention wanting identity to identify as a tornado etc that typical transphobic joke. Also how their mothers would react. I could report this to head office. I personally won't need to discuss things outside of work with them. I should be leaving the job. When people show you who they are, believe them.
I worked a delivery that was late and was meant for Saturday. Some of the staff didn't see the problem with Chris Rock's joke about Jada's hair. A condition happens to women. A black woman especially. Maybe tonedeaf. Nonsense about a weave. Will is defending his wife. The manager was pissed off that I was getting paid more than her on the delivery. She is paid a salary. I get a wage. Between 4am and 6am I get night rate. I would not get paid for the 1st hour. She pays me. She had spoken to the area manager. Head office payroll are the ones that establish this. There was this European couple near a section that I was facing. Two items were left. I went to see if it was theirs and they say that they did not want the items. So why not put them back? A black woman was testing the deodorant and left it as it was. A white guy was spraying it into the lid. There is a sign saying "no testers please do not spray". I will leave these fuckers to their own demise. Hate to say I told you so. At work and this is the final update ever. The Rachel Spiby shoplifter entered the store. I was working the draws in front of the till. I only saw the back of her. Stocky build, white, 5'8",brunette,. There was the waddle so I recognised her. I was not quick enough to head into the skin aisle. I should not have hesitated as I was unsure at first. I went down household as she wasn't I could not see her. The bells should have been hit or knocking on the door. She had already stuck a hair dye in her bag. So I was watching her and could not leave incase she did something. Said that she was going grey. Really don't give a shit, pay for the items. She was at the till but went back to put the other dye. Left and so I went to the office. Saw cctv and reported it to Tango Victor. Not being reported to the Police as they were dismissive last time. They should do their job. One member of management would be on a break but both were in the office.
Previously these two Loughborough College students. Two teen males, white, slim, brown hair. They were picking up items. Chocolate, drinks, shampoo. Management watched cctv. These lads looked OK but it wasn't the case. Down the end of the store they put the items in the bag. Confronted by management one offered to pay however they were asked to leave after getting the items. They were wearing lanyards which would have an ID card attached. I would have reported it to the police and the college. They may try again. Have to remember the faces. Then earlier this middle aged black with a roll up in his mouth wanted spray and shower gel. I got the supervisor to help him. At the till he wanted razors. Asked me to get them. A few to show him. He ought to have gone back up. The supervisor went to get them and said that he was "being a fucking arsehole" she should not have said that as he could easily have heard. It was the second time that she has done this. They could contact head office. He wanted to see if he had enough. He did and let me keep the remainder of his money. He thanked her too.
The blonde mature woman that is demanding was in. Asked someone to social distance. Spoke about Covid. She really is overreacting. On the radio it is mentioned that two males were at Home Bargains. One headbutted a member of staff. The ladders aren't collected. Waiting to see if I was paid back.... I took my mum to the doctors. Well she had left early. I told her when to leave. Starts fidgeting as she needs the toilet. Why didn't you go before? Didn't even flush as I didn't hear it. The door wasn't locked. Takes a while to get dressed especially as the appointment is over. My brother unsurprisingly hasn't paid me back. I am still booking the roofing company. The food being left in the saucepan and it is going off. Toilet roll being replenished when it hasn't been finished. You don't need two rolls on the holder. At work some blonde woman was talking about someone or something being cute. I thought briefly that it was me but anyway. Some couple thought the kitchen towel was £1.99. The price point slightly covers it as it is against the till. Below are the cheap products. The sign at £3.29 was above the one they tried to buy. They did not want it. The delivery arrived late as mentioned in the email. I had come to the shop for 4am. The guy didn't tell us that he had finished bringing the cages in. Left the doors open. My youngest brother wanted to use the phone to get a refund from Now TV. I was going to watch porn, so had a bath instead as he took too long. Buy your own fucking phone. Now it is late and I could watch porn. I prefer having done before a bath. My other brother wants to sort the gutters in the weekend. The ladders are with the neighbours. I want to do it myself and I can see what needs doing. I will get it early from them. It has been raining. The roofing company should have been booked. The ladders should have been collected earlier. Some woman had dropped off a few items to the house which is a traditional thing. My brother had gone to the door and she needed to have one item taken from the car. He would not do it as he had pyjamas on. The car was just across the road. He tells me to go do it. I did tell him no. She could have bought it over. One of these days. He asked to borrow money whilst the other one borrowed from my mum. The audacity. Work more hours, find a new job. Stop spending money on stupid shit. I am not wasting my time. Once I have been paid back then I will listen. Can't stop me from using the ladders. I will do it myself. I had been to the gym in the morning. I would go get the keys next door. I had plenty of time to sort the gutters. I should have just paid the guy to do both. My time is being wasted. Nonsense about health and safety. I don't have to let hours waste. Now with the roofing company I have to wait as there won't be much money in my account. I tried to watch porn. It is 8.35am and my brother talks about the money to borrow and has his bank card. It is early and I can't even get any privacy. I am awoken at 10.23am. I have my earbuds in to block out noise. However I can hear that he has the music playing really loud downstairs. The neighbours will complain. Clearly lacking in thought for anyone else. Why keep asking for a Gillette blade refill when they last longer than you are using them. At work it seems that someone had put the 800ml shampoos where it is labelled 900ml. A lady was prepared to wait whilst the totes were being sorted as she was after a hair perm kit. She returned 10 mins later. She had bought the one pack. My colleague was dealing with her. However she told her that there weren't any. But the manager had put a few boxes out from the totes. Colleague didn't seem to care. Maybe it was the red pack which is similar to the blue one. But anyway. I did serve this blonde with a nice arse yesterday. I had asked the supervisor before if anyone ordered carrier bags. She assumed that the manager had. Well looks like she hadn't. Was any other member of staff mentioning that we were running out of carrier bags? The one colleague was going to go face up but was told to stay on till then she could face up. She wasn't happy. Well I am on the till from 8.30am to 2pm so quit complaining. At work this guy with glasses picks up 5 packs of laxatives and I did tell him that the limit is 1. He says "Am I going to have to come back in and out 5 times?" I told him no. The Asian woman seemed abit abrupt when she spoke. Quite rude. Her blonde friend found it or something amusing. I should have immediately offered sas. Deserves a slap. Maybe the white woman is her carer. The old woman asked about the paracetamol limit and then mentioned that she would go to the chemist to pick up another two packets. You do that. This mixed raced guy I guess was somewhat friendly if abrupt. A married couple were going to figure out who would pay and the wife says "if you want to pay, I don't mind" husband says "if you want to get a smack, I don't mind" I mean really?" This guy from Mitre I believe was here to fix the door. Earlier this shelf on the window display had fallen down. I reattached it but it was wonky. I knew it was. I hadn't even been doing anything with the shelf the other staff were removing products. The repair man felt the need to say something. My colleague didn't have anything to do with it. So he talks to me about eyesight. I just ignore him. I adjusted the shelf fixing someone else's mess. He says "I bet that you felt guilty" No I don't. I am not at fault. You are a cunt and I should have taken off the shelf and beaten you with it. The caucasity. I had a box of Astonish disinfectant that I put down and there was a spillage, all the lids were loose. I am sure that I am not meant to work Friday unless I have it wrong. My mum rambling loudly from 11pm and my brother raises his voice. So I could go gym early. They are asleep yet I am awake. I might not have to bother with the roofing.
My brother keeps trying to deter me from using the ladder. I know what I am doing. I have done it before. I will just ignore him. He mentioned that it would be sorted this weekend except it doesn't happen. I had to deal with faggot mods on Twitch and Discord. Either not allowing me to promote my work or share a fundraiser. Then you get the Karens that don't understand what I post. Irrelevant people. See my other post for more info. I served this Asian couple and they were buying two paracetamol packs each. However I end up serving him twice when he should have given the money to the wife. A white couple buying paracetamol and ibuprofen and I had to get them to buy it separately. The signs are still up. I didn't Challenge 25 this student buying Beconase spray. He is old enough. It is a nasal spray. This woman that comes in with a pram has stolen alcohol before so when she ran back to get nappies I thought that it was an excuse but she came to the till with all the items. People still "just this/these" bollocks. An Asian student not responding when I spoke to her. This mature Karen tries ro buy three paracetamol packs. I told her about the limit. She throws the receipt into the basket. Miserable cow. A guy that perhaps has a learning disability. Well his trousers were slightly low revealing his buttocks. The supervisor pointed it out. A customer also noticed. I know that he should have done something or someone should have said something to him. I ws having to stay on the till as the area manager was in. As my colleagues had worked the drinks. There were half packs on the racking. I would have put the loose items into the trolley. The summer uniform has long sleeves. Why the fuck for? Easter Sunday and we will be open as most businesses are closed. A person that was meant to be working at the store never turned up. Retail trainee/kickstarter. They would have had an interview beforehand. So where is the logic? Don't apply for the job.
I was awoken from the ramblings in the next room and some screaming from the neighbours. It was 10pm. I was contemplating going to the gym as I wanted to get the guttering done. #thecaucasity of the Karens on Shark3ozero Discord. This mature woman came into the store she had hivis trousers on. I doubt that she works. Maybe she does. But has been seen with some dodgy folk. So I felt like pressing the bell. She had been looking at the sanitary towels. Left without getting anything. The supervisor had been round the corner and saw her. I tried offering sas and this guy shut me down. Talks about the rules regarding paracetamol limit. He wasn't even buying any. This student with his girlfriend tests the deodorant. They move away and he comes back to the section and puts the deodorant back and grabs another one. The bald gay guy was crossing his arms as he was getting impatient. The Indian guy with the stroller was asking me to get stuff for him. Was taking the piss. It came to £23. At his house he gave me food. Some of it spilt in my bag. He offers to pay me back. He better. I won't be running any errand. He could have picked up a few items and paid for them. He wanted me to get him one of the work tops that I was wearing. It is uniform and no I won't. The guy that said would have the money ready didn't. On the way to work and back. I had to exchange something. Manager has kept the receipt. He has some story or excuse. Anyhow this is frustrating. I had to limit the paracetamol for a guy and he wondered why. Another guy went back up the aisle after I had served him. He may have told his partner about the limit and dumped the spare pack back on the shelf or picked one up as he left. Many people still saying just this and these. I should still offer sas. I was developing a headache. This black woman or Asian well had dark skin. He was on her phone via Bluetooth and was talking loudly. I assumed Portuguese. A little girl was going to buy this nail glue and the supervisor did inform her and the parent. It is a Challenge 25 situation. One of my colleagues is now a supervisor. I don't really get that kind of role here. They probably don't assume that I could handle the responsibility or am trustworthy. Someone did suggest that I apply. I wasn't till trained immediately as to not overwhelm me however the kickstarters are put on the till straight away. I was apprehensive as back at an old job as I became a key holder it was said that I was on a power trip. The way that I apparently asked people to do things. What a bunch of Karens. I did no such thing. I passed down tasks given by the manager. So it was to put a poc in their place. The caucasity of these Karens. I should not care about what they think. Hyper Music, 99 problems. There was this hot woman buying lube and condoms. I thought that I had it under control during the delivery. But was lagging behind. Time flew by me. I had plenty of stock. I kept getting cuts. I tried opening a cage which I would use the knife to cut a cable tie. Part of the cage had a piece sticking out and scratches me. A box that I put down sliced my hand. Not sure about my elbow. Having to change waterproof plasters. This guy on the way to work asked if I had a lighter. I don't smoke. A woman had been talking about service with a smile as I approached the till. It was the same woman that tried to work out the subtotal or questioned the prices. She asked if my supervisor was depressed. Some black student had this electronic scooter that she bought in. The other supervisor was telling her to park it out of the way and it should not be in here. The delivery driver or his mate bought the cages in, knocking over laundry liquid. Nothing cleaned up. The guy that owed me for the shopping didn't answer the door. You are meant to have it. Disappointed. He knew my parents then you should know that my father has been dead for over 30 years. My other brother who still hasn't paid me back comes in making noise. I had fallen asleep was awoken. My mum rambles and youngest brother yells. The clothes in the washing machine had been taken out and placed on the sofa by the radiator. How about turning the dryer setting on. It will still be damp. The boiler sometimes having a fault code as my brother keeps messing with it. Either turning settings down on a cold day when he leaves the house. Had it turned up when it was hot. Still placing a new toilet roll on the holder. I was attempting to sort the gutters. However it got windy. I had to stop. The Gorilla tape isn't very good. Sticks together, still has debris, using sealant and the brush gets dirty. Tony who I hired for the guttering hadn't worked that area which I had problems with, so what am I paying you for? One Twitch streamer PixelPeekingMF acts like he had a problem with me giving shoutouts to random people. Helping small streamers. Some chat from one guy using the nword. How is that hilarious?
The ghouls on the right are making it about themselves regarding the recent terrorist attack in New York. Obviously the racist comments regarding the shooter will be there. Double standard regarding who gets to own a gun. Some numbnuts claiming to be good people body shame, are ageist basically misogynoir. They leave hate comments. I am exposing them. Glad that they were called out. White People have been taught that they can say anything or do harm and there will be no consequences. If they are challenged they throw a hissyfit. The ones that gave me abuse think that they have gotten away with it. I am going to make them suffer. That's twice where there was a big pack of wipes. Only got them a few days ago and my brother seems to have used them up. Unless he has put them in his room or the other brother took them. I am not buying any more. He is yelling at my mum to brush her teeth. It is 21:27. I was asleep and was awoken. I can guarantee that my brother never paid me back. Having been paid from work I will try to sort the roof issue. Still got to move out.
The delivery being late again. The shop was trashed. No facing up done. Items on shelves that didn't belong. Random bits in the drawer. A pensioner was looking for Vitapoint leave in conditioner. It has been discontinued and I suggested a varient. She asked for one of the female staff. A bit sexist. I could have helped. Some woman dropped shower gel. Did tell me. Apparently she dropped it again. I asked for the next person in the queue to come to the till. A young woman did but there was a guy in front of her that should have been served next. I could have picked up cheap condoms and lube but went to a local shop and it was expensive. How is it that I always have to list another aggravating problem on this post? I might as start a new post. At work this hot Arabic or Asian light skinned girl had a Primark bag which was torn. She wanted three bags. I had to key the code in and she impatiently says "just give me the bags so I can sort it out then I will pay" something to that effect. However it was rude. Karen or should I say Kharan, there was already a queue. I was serving someone. I need payment before giving you the bags. I already was developing a headache. You are lucky you are attractive. I had offered sas to a lady but she ignored me. Looking at something else. Only responded when I gave the total. A woman with black hair and green coat has an attitude. Some customers say "Just this" or ignoring me when I greet them at the door. I am going to offer sas as it is part of my job. Just to fuck you off. Fragile as you are. I can't be shut down. You are asking for a slap. I rang the bell more than once for no one to answer. There was a queue. The phone rang but I ignored it. Someone else could have answered it. My brother says "do us a favour, ring that number back" One, I am not doing you any favours. Two, it was for you, the person didn't introduce themselves. You should see to it if it concerns you. My mum opened the bathroom door. I was in the bath. Good thing that the shower curtain was up. The door was closed.
I need this shit to stop. The only way is to leave. My bin bag was emptied but no new one put in. The washer dryer not drying the clothes. I knew that I would regret not having gone to the gym. Obviously the two days delivery were combined. The way the deodorant packs were dumped down the aisle. Do better. Colleagues in the fucking way working on stock, boxes on the floor and I needed to move the rubbish cage to the back. I was moving the drinks trolley towards the warehouse and this woman didn't move far enough still blocking the way. Where did you think I was going? The former Assistant Manager still on maternity leave had paid a visit. She was blocking the entrance to the warehouse with her pram. Talking to the manager that had the totes sorted and laid across the floor. I couldn't throw the rubbish out because of them. It is a busy Saturday. Do I look like I have time to waste. Everytime you visit nothing gets done. Apparently the customers all barged in as soon as the door was opened. I almost was late. My phone didn't charge and so the alarm never went off. Now the weather forecast has changed. I could have got shit sorted yesterday or today. Some couple told this woman that there was a queue. She said that she went to the next till thinking that they were serving and had to go back. Some white male, 50ish. 6 ft tall, grey top, blue jeans, grey bag and black mask. Grey cropped hair. He had been watching me. I was busy serving customers. The supervisor was watching him and got the cream from his bag. Penis. He was reported to Tango Victor. The tall mature guy that comes in with his daughter. He is often taking the piss. Says "you need to get some food down you, you're all skin and bones" whilst prodding me. One, I didn't ask for your fucking opinion. Two, respect a person's boundaries. A talk black guy was mute. Either he is deaf or didn't speak English he needed some cream for his face. My colleague tried to help him. Thing is only one till was on and I was in the middle of a transaction when he went off to the skin aisle. A customer was waiting. I noticed this white pensioner just slightly push a European woman to the side. Should have said "excuse me". I should have offered sas to as many people as possible. These students, tanned, talking about something. One was asking where the small alcohol cans were. She didn't even address me. So don't expect me to answer. Some people were just pissing me off. Again with the lack of manners. I wasn't getting much help on the till. One woman didn't want the Ariel liquid after finding out the price. Some dishwasher tabs item not tagged. People start coming in when we were to close. This woman was still in the aisle browsing. Didn't even buy anything. This girl had to pay £2.99. Only had £1.60 and the £5 was her brother's. Didn't want to confuse things. Well should have just given the fiver. The delivery was being arranged. They couldn't do Tuesday and would do Monday. I didn't know. But now that won't happen. So it is a double on Wednesday. A Chinese girl was walking away as her card payment was processing. Wait till it is done. An Asian guy buying a drink didn't say anything. A black guy had his headphones in. The woman that I was serving, Asian perhaps looked back at him or the queue as she used her card. I did ask an Indian woman if she wanted a bag and she had said no but then asks for one. The Bengali guy says "I think so" when offered a bag. The guy with the stroller that owed me money called me over, he had a few coins. Just wasted my time. Some girls were pretty. Nice legs. This blonde had lovely smile. My brother being a weirdo again by replacing the toilet roll with a new one when there is still some left. Just wasting it. Then has the audacity to turn the boiler and hot water setting down. It is night and got cold. Where is the logic. Don't go complaining to me about the boiler repair when you keep fucking about with it. I am going to be using the ladder and sort this gutter out. Can't rely on this professionals. My other brother will probably say something and I will tell him to fuck off as he still has to pay back the money that he borrowed. No one else has picked up any toilet roll or cereal. I could have picked something up before starting my shift. Would not have got a chance to get anything near the end as one till was being used. The supervisor wanted to go home and so was in a rush. My colleague had to stay abit. Weren't signed out at the allocated time that I would have finished.
Tony the roofing and guttering expert clearly hadn't done the job that I asked him to do which is why I have to do it myself. I could ask the other company to do the gutters as it will cost £400 for a number of jobs. My brother will be using the bathroom but I won't be waiting for him as I want to get things started. I did get the guttering done. The shoplifter from Sunday came back in again. I finished serving and went to look at his bike to confirm that it was him. Meanwhile he had grabbed items and gone up the aisle by the time any staff came out and put stuff in his bag. I had hit three bells. But I should have watched him and hit the bells as soon as he walked in. That cost us. Poundland had been hit earlier so it might have been him. He failed on Sunday so tried again. I left a description on the till but that was removed. I left another and it best stay there. This cunt will be back on Thursday or Friday. This gay couple were being served. The one that I was serving second had an attitude. I did mention the paracetamol limit. So he decided to get the other one. I had told this young woman about the laxative limit and she was surprised. The signs are still up. A woman needed a pack and had put the wrong one on the display. Another woman was polite after being told the limit. Her mother on the phone said to get three packs. This mature black guy had a few items. I didn't ask if he wanted a bag. He had a large bag on the floor. He could just put the items in there. He says "Can I have a bag? I'm not going to carry them" I explained to the prick about his bag but he wasn't listening. Some woman dropped her shampoo. The lid cracked. She didn't pick up the pieces. The lady in the scooter was in front and needed to back up. The couple were oblivious. I didn't Challenge 25 this student buying a lighter. He is old enough. I believed that the manager of another store wasn't in the queue but had cut in. I may be wrong. I think this woman with a pram had cut in. A woman asking about Vitapoint which has been discontinued and she had been told before. I served a woman buying two paracetamol packs and somehow needed change well 20ps. So I ended up serving her again when she bought the other two packs for her friend stood buy her. That isn't meant to happen. Not much to add in terms of behaviour as I have mentioned it countless times before. Same shit different day. I have that unbridled rage within and I never show it. I had an item from Wilkos which set the barrier off in Tesco. The additional DIY was a waste of time. The Indian guy that owes me money was moaning about some shit. Spoke about his Burder St neighbour, I think that he meant me. I paid little attention. He was in town so did he have my money? This customer was being served by one of my colleagues and was enquiring about something. However when she was done. I was being served. So she just stood there. Join the queue. I had to say something for one of the other staff to serve her. Why start scanning if she is being dealt with? If someone else is dealing with her then that should be their problem. I tried to do more with the guttering which was pointless. I had already completed it yesterday. The tape that I would use was to cover some areas. I wasn't feeling it. It was bugging me through the day. I picked up the wrong type. Use a bit of one roll. The other is untouched. I should have gone to B&q. The ladder was just being awkward trying to get it secure. The Gorilla tape isn't very sticky. I wasted time and money going into Wilkos and attempting this shit. I will get a refund. I locked up the ladder and handed back the keys. I am done. More finding the boiler turned down. Toilet roll wasted. Ramblings in the next room for an hour. I was woken up in the morning earlier as he wanted to do his Covid test results. Input them online using my phone. It can wait. I might throw it out there that a regular customer. Blonde, short hair. Has mixed raced kids. She is usually alright but says that she had come in and none of the staff were smiling. Something about customer service. Way to be a Karen. Most have been working since the early hours. My supervisor had sneezed and I felt it. Had she at least covered her mouth? Face the other direction. Still the other staff members were oblivious to people needing to get by. Fuck one team member unloading the trolley when cages needed to be put out. These Caucasian student females walking through without saying excuse me. The staff member in Wilkos was refunding my Gorilla tape. £9 going back on my card. There was slight confusion. To the next customer says "sorry about that". Sorry about what exactly? I wasn't holding up the queue. I am a customer. The caucasity of the Karens working. Special mention to the Scottish couple as I believe they were. This man was wanting to pay for 2 paracetamol and 2 ibuprofen in two transactions. He was denied. He went on abit of a rant. The supervisor had to tell him more than once. He says that he understands the rules. Really? His wife could have bought two packs which is allowed. Just used a different card or cash. Someone had left a £4.99 price display even though the ticket had been changed. I was wasting my time on the delivery having to work the drawers which should have been dealt with yesterday. Even placing new prongs for additional stock.
Well the rain has arrived. See what happens. So I need to carry on sorting the gutter as it didn't stop the leak.
That shoplifter Jolene Laing had entered the store. She was looking at the prices. She definitely would have snatched a bottle. Smelt like shit. She went into Greggs. May have taken something. At first Tango Victor didn't even say anything about her. I told them after she left and warned them when she was near Greggs. Now the shop could have been told. No response. One of the staff came outside. So something must have been taken. I should have reported it and gone to Greggs later on. Hopefully they called 101. They too should have a radio. I could have called management and asked to run over to them to see what happened. No doubt they would have stopped me. It will be weird if I go in later now and some other staff won't understand what I am on about. Some tanned 20something was offered a bag and she says something like "what?" This young brunette with glasses didn't respond when being offered sas. Was ranting about something outside. People were generally fucking me off. The student blonde had nice tits. I didn't Challenge 25 this young blonde buying razors. Some pretty girls came in store. I served this fine black girl. Either someone was being signed out for a break and so no response when a queue formed. This guy was having trouble getting his money out. I had to serve the next guy. I rang for someone. I took the money and let the next man go. Then had to get the water bottle, scan it and put the money in the till. People still with "just this". This chap was on his phone. Only a fiver on him it seems. Maybe he was faking. He did have a bunch of cigarettes. I have had customers come in asking to buy cigarettes which we do not sell. Not many have manners. A brunette seemed miserable. Some women do blush when I serve them. A pensioner thought that she had lost her purse. It was right at the bottom of her trolley. An Asian woman seemed to have lost £60 on Friday. A goodwill gesture had to be done. The big sprays were placed near the ticket for a 75ml spray. I definitely didn't do it. This washing up liquid blotter squirted everywhere. The customer did go fetch another one. I cleaned up the mess. A European woman tested the cooling mist and put it back. This woman had let her her child eat this baby food and hadn't paid for it, the wrapping was put back on the shelf. My other colleague was not starting until late. It was busy. The security radiowwas low on battery as it hadn't been put on charge properly. There was this pretty young blonde with an Irish accent. Slim build. Anyway let me make it clear to you clowns. Saying "just this" doesn't exempt you from being offered promo products. Use your manners. You should be saying hello. Goodbye when you leave. Please and thank you. Don't give me the silent treatment as I can give it to you right back. I didn't ask this student couple for ID when buying a pilot lighter. They were 18. I should not worry whether they had it or not or how they would feel. Clearly looked under 25. If it was alcohol yes. But it does flash up and I am required by law to ask. Me not doing it properly. Having to tell more than one person about the painkiller restrictions. They have been shopping here regularly. One telling me how stupid the rule is. She was trying to buy for someone else too. People still saying "just this" or not answering my question. Don't respond when I greet them. Dumbass shoplifters lurking around town. Some guy having accused my colleague of being rude. We were in the middle of serving when he asked. She should not argue with him. The supervisor could have helped him. She or the other could have responded better when I noticed someone suspicious. Having to put a deodorant cage in the back instead of unloading it all as she didn't want to open late. Well we did anyway. She had to start at 5am. I would have started at 4 as usual. I was going to ask for the keys. Some hot blonde women that I have asked. One was a little loud and one student was quite abrupt. An Asian woman with her pram decided to cut the queue so I asked her to join it properly. Did you not see the two others waiting there? One young woman was using a card but contactless did not work. She had to ring up the family member or colleague to get the pin. Said the pin rather loudly. The owner did not even know her pin properly. Why not use your own card or have cash? It could have ended up being blocked. Some attitude on a few folk. Not listening when asked to go to the till.
The caucasity of these people. I won't add anymore. You are irrelevant. I won't let you get to me.
Fuck anymore updates or things happening in Loughborough.
Here ends the discussion.
Call people out. I will move out, change jobs. Not have to explain myself to anyone. No more updates.
If you're having girl problems I feel bad for you son. I've got 99 problems and a bitch ain't one.
I no longer will update the post.
Time to cut my losses. As it is the new year no mention of work, family or the rightwingers will be made. Irrelevant topics. 99 problems.
Pepe Piri Piri and there isn't much in terms of portion. More chips though. Tasty but spicy.
Needs to stop being such a fag and get a job. No more time or energy on this guy. Felt sorry for Molly. She will have the last laugh.
He is irrelevant.
These guys have to be trolling and she is taking it too seriously.
Complete Savings are processing the bonus. However by that time they will take another payment. I have asked for the earnings and closure of my account. I am sure that I did before. I have closed the Surfshark subscription. The app won't be any good. The CW site doesn't load the videos that I want to see. On incognito mode all the ads play.
All music from Muse.
I watched Resident Evil: Welcome To Racoon City. Based on the Capcom game franchise. The Umbrella Corporation had been doing experiments. A T-virus is created and an outbreak happens. This made reference to the games. A few of the characters are featured as well as the location. This is an origin story. I have played the games and watched the Anderson films from years ago. You get flashback moments from Claire and Chris Redfield. Jill Valentine and Albert Wesker, Leon Kennedy are at the precinct. Sent on a mission to go the mansion. Claire had come back because of conspiracy theories she believes in. Also see her brother that was on the mission. You have the scientist running the experiments. He and his family have to evacuate. Many of the citizens are infected. I imagine how it looks if Blumhouse made this film. You will recognise the actors. I had seen a Double Toasted video where they mentioned this film. Negative reviews were given so that tainted my view of the film. The special effects could be improved. The soundtrack is something else. Creepy film. Some predictable moments. I doubt that there will be a sequel. Leon could be useless at times. You might have seen The Crazies, 28 Days Later, World War Z, Silent Hill. Go in with an open mind. Avoid the reviews.
Antlers is a 2021 horror movie from Guillermo Del Toro. You may have seen The Shape Of Water, Pan's Labyrinth, Mama. A supernatural drama horror. Set in a small town in Oregon. I am now interested in finding out more about the state. Grimm was also set here. It is always so gloomy? Great acting and special effects. I might recommend that you see The New Daughter, Hereditary, The Grudge, The Ring, Candyman. Anyway there is a young lad named Lucas. He is going through some trouble at home. His brother and father are sick. There is a creature from Native American mythology called the Wendigo. It is on the loose. The local teacher is worried about Lucas. She herself went through an abusive childhood. Graphic, gory, violent. Very dark. You might read trivia or discussions on this film. David S Goyer is also a producer. Director: Scott Cooper.
Starring: Keri Russell; Jesse Plemons; Jeremy T. Thomas; Graham Greene; Scott Haze; Rory Cochrane; Amy Madigan
Based on: "The Quiet Boy"; by Nick Antosca.
I noticed that I have been losing subscribers.
I did get a message back from the folks that I am subscribed to. I was going to use the stems to make a record. I am not allowed to distribute the remix. So it is pointless. One or two songs of theirs are good. I will just stop now.
I was deleting cookies on site settings. Got signed out of Google accounts.
For some reason I thought that the one guy at the gym Wass filming me. He was facing my direction. He could have been taking a selfie or facetime someone. Leaning on the bench. Phone was in my direction. I should hope not.
A few of the antisjw youtubers are talking about this. All I did was search Leslie Grace. You know they love to cancel female characters. Then there were two people in the comments of another video complaining about the CW being woke.
There seems to be a fair few channels bashing his content. Dhar is a filmmaker. Making content and getting successful. Some may not agree with it, they don't have to watch.
I guess that I spoke to soon. All I did was make a bid.
Here is the gofundme set up for the family
She really is attractive.
As is her friend that organised the gofundme. They are mutual friends of a former colleague of mine.
I did find a Rocco Sansome on Facebook. A Syston resident. But according to news he is from Birstall. His lover Chay Bowskill is from Syston.
X videos deleting videos which I am promoting. I was able to log back in. I wasn't allowed a channel as the videos aren't mine. But they are.
I had this one dream where I entered a house. Some man was showing me around. I was worried about him spiking my drink. Anyhow someone with glasses was being interviewed. I see this woman leave via the back door. I followed her. She is on her phone. The garden is circular. I look over to the left and spot a church. I decided to take pictures of it. A man in a top hat is stood in front smoking. As I look through the camera screen on the phone it has zoomed in on a wedding taking place. Nearby is this Indian man saying alot of thing. He has a marquee /market stall and us making food. A guy in a hoody walks buy. The guy asks him a question and also asked me too. Dr Umar Johnson warned people about this... Then comes the apology. Candace Owens and The Quartering are the real sjw snowflakes
Claire Moulin
is one the classiest women on Chaturbate. She is French. Good hearing her speak her native language. Look at her room.
Time to appeal. I managed to get this channel back a while after it was suspended because of community guidelines strikes. They also go after copyright issues. You should create a new channel with a new email. Or find a job. The Quartering guy seems to support them. The people in the comments like Jeremy. Definitely not want to be associated with them.
Should not go to jail. This gimp in the comments.
I dreamt that I was working at a hotel or some sporting venue. There was food and drink to be delivered to the table. I spotted three relatives that I spoke to. It was maybe an Indian wedding. I had found a key for room 9C. Some coins by these arcade machines. I popped them into my wallet. I was also at the shop behind the till. Serving a customer and the previous one comes back with a toothpaste and I have to make sure that the items aren't mixed up. Some issue with products on the floor. I had dirty hands and so should not handle items. I was at a busy retail shop and talked to the staff. I left and there was this busy road to cross. At the hotel I was about to mention the keys when the phone rings and I was then woken up.
Ice is also a white supremacist as well as a scammer. The channels that keep going after Indian and Nigerian scammers will be quiet on this one.
As Shabibo said "Facts don't care about your feelings"
That should be on Lemay's gravestone.
Acab. Let's go Darwin. In one tribute video American Idiot should play. With this broken window I had spoken to a person at Charnwoodwindows.co.uk He was busy at the time. I left my details with images. Also an email was sent 28th June 2021. It is now Monday 7th February 2022. I have sent another email. I never did hear back from them. Safestyle price was far too much. Econoglaze I remember wanted measurements and would not send people out because of Covid. I had one company ring back. A surveyor would be round so other prices would be offered.
'
'