I started watching The French Dispatch Of The Liberty, Kansas Evening Sun. As it has been a long day I stopped midway. A Wes Anderson film. Slow paced. Comedy drama. Quite surreal. A star studded cast. I stopped watching again. The cinematography is good. I do try to work out what is going on. The narrator spoke about this newspaper company. Acts like an anthology. Each story is by a different journalist. The aspect ratio is different. Some pretty women. Nice tits on show. It is mainly in black and white. Some colour scenes. Set in 1920s to 70s. There is a prisoner that is an artist. The one woman working here is his muse. The art dealer has shown great interest in him. There are humorous moments. Each scene or camera shot looks like a fine art painting. Some shots where the people are frozen in position. Lingering looks towards the camera. To the people that don't know his work it will be confusing and boring. It is on Disneyplus. I may look at reviews and discussions if I can be bothered. Some cast members have returned to work with Wes. Another chapter has a journalist following a youth activist movement. Then you have a TV interview with a food critic. Events take place in a fictional French city. The soundtrack is nice. Clever dialogue. Wes is definitely an artist. I had seen Adrien Brody at a shift that I worked at in 2011. You might also like The Grand Budapest Hotel, The Royal Tenenbaums, Midnight In Paris. Bill Murray, Tilda Swinton, Owen Wilson, Adrien Brody, Benicio Del Toro, Léa Seydoux, Frances McDormand, Timothée Chalamet, Lyna Khoudri, Jeffrey Wright, Elisabeth Moss, Mathieu Amalric, Stephen Park, Henry Winkler, Willem Dafoe, Saoirse Ronan, Liev Schreiber, Edward Norton, Lois Smith, Christoph Waltz, Cécile De France, Guillaume Galliene, Jason Schwartzman, Tony Revolori, Rupert Friend, Bob Balaban, Hippolyte Girardot, Anjelica Huston, and Wally Wolodarsky.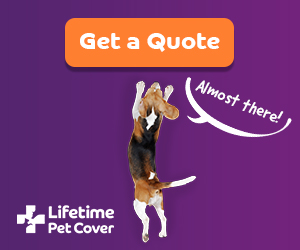 I went to the cinema to watch The Batman. A film that triggered that small dicked gimp Kinel. Grabbed his pubes and screaming "reeeeee" all because of a fucking line? Also as it has black actors. A film by Matt Reeves. It is a dark film, clever too. They focus on the detective work alot as the other films had done but more here. Interesting shooting locations. Good action sets. You hear the theme music for certain characters. All the actors killed it in their roles. Special mention to Robert Pattinson, Zoe Kravitz, Colin Farrell, Jeffrey Wright, Paul Dano. I like the history of the Wayne family. Andy Serkis, John Turturro are in supporting roles. Bruce Wayne has fighting crime as The Batman for some time now. His faithful butler Alfred by his side. He is young, goth like. The villain of this piece being the Ridler. He has a vendetta against the people of Gotham. Clever riddles are left. Something for the audience to take part in guessing, I was wondering what he must be suffering from. Set design, costumes, props and effects were done well. You might enjoy the soundtrack. You have Penguin running his club. Catwoman working undercover looking for her own answers, she is sexy. Falcone is a big mob boss. Commissioner Jim Gordon is working on the latest case and relies on Batman. It is definitely worth taking a look at. There are no post or mid credits. Why do some of these reviewers include spoilers? I am only typing this stuff as I want to. I had seen Paul in Swiss Army Man. Robert did great in Tennet. There are impressive scenes which I won't mention. One critic on Rotten Tomatoes found this film to be too dark especially with current events. She is entitled to her opinion no matter how stupid it sounds. I am vengeance.
Someone should tell Ben that "facts don't care about your feelings"
https://wavve.co?ref=kishoremehta1&tap_a=64964-0ccec4
You've changed your tune Natalie… why is that? https://t.co/BHUrQmd27A pic.twitter.com/3h7FWENI4h

— marcus 🇧🇧 (@marcusjdl) March 7, 2022
On behalf of the whole of our community across Dover & Deal, I signed the Book of Solidarity @HouseofCommons

From White Cliffs country, we give our hearts, our help, our resolve to #StandWithUkraine️ pic.twitter.com/f7rSiuNJBa

— Natalie Elphicke MP (@NatalieElphicke) March 2, 2022
See what Tariq Nasheed and Umar Johnson make of it.
I had this dream. Well it was in parts. Others may follow. I am at work and my colleagues is with her mum. I am just in my underwear. I get dressed. Her mum is brunette, wearing glasses, lying on a sofa. Next time I am with some black guys in the city. The scene is a gradient colour effect. Brown, black, white mixed. We hold onto this chair. Four of us. We fly into the air. Some psychedelic song from the 60s-90s plays. The Beatles are present. Ringo Starr says hello. Further on are the National Front members. They throw things. Christopher Eccleston is playing one guy and he leaps up to get at us. He is close too. Kier Starmer appears. In a later one I would be getting ready for work and selecting songs with Heroes in the title. Strange indeed....
Not only do I expose others online. I am also exposing myself.
Why the note? Better to just tell her. The cops were black too. Tariq Nasheed and his followers were quick to blame black immigrants. Ridiculous situation.
In 2020 the United Nations voted on a motion to outlaw the glorification of Nazism. Only two countries opposed it - namely the US and #Ukraine.

Read this @dorset_eye article for details.
https://t.co/SUQA5Fx1mR

— Chris Williamson (@DerbyChrisW) March 9, 2022
Unisex premium viscose hemp t-shirt for sale on eBay. Donations will go to help the people of #Ukraine #standwithukraine
I joined this Yat website. You create a username consisting of emojis. They can be turned into Nfts.

I still have trouble with the Coinbase app. Trying to upload an image to Opensea and it does not work. Uninstalled it. Still could not download an Authentication app suggested by Yat. So unable to reinstall Coinbase Wallet. Waste of time and money to be honest. You have to look at the comments section on the ad on Facebook. Tells you everything. Compared to Nfts. All purchases are final. No refunds are given. The more emojis you use the cheaper it is.
I was at a party, a small gathering after work. I was sat there. This is a dream by the way. Matt Ryan is sat opposite me. In my headphones I hear the Constantine theme playing. Some drinks are being had. There's a bar in the corner. I decided to leave. The guy with cropped hair and beard tells me that Charlotte and some guy are expecting. She is my supervisor at work. I am drunk but hadn't been drinking. I pass her in the hallway. She has her hair down, wearing this dressing gown/kimono, legs are on show. A little embarrassed I hurry along. Her friend is a tall brunette with wavy hair. She starts harassing me. Clearly wants to sleep with me but I am not interested. I had pointed out that she tried it on with other guys in a previous dream. Charlotte had told her that I was bi. I stumbled to the ground. There is this Asian female, student squatting and peeing. She tells me that she had been there for several minutes. I am dismissive of her.
Long gone are the days when folks in the Caribbean will line up outside to wave flags for the British Royal Family. Reparations are at the very top of the agenda for many... Don't "visit" if you're not apologising on behalf of your state AND opening your purse.

— Ash (@ashindestad) March 19, 2022
Caitlin Reilly did a parody similar to this. Has no idea what socialism or communism is. The woman at the end commenting is attractive. Idiots like Trump and Rogan were pushing this bullshit cure onto people.
Sodom was burned to the ground for less than what the alphabet crew are doing in this modern age: from Drag Queen Story Hour, to Disney groomers, to Dave Rubin surrogacy, to gay "marriage"… utter depravity has become pervasive.

Sodom has become a microcosm of the Western world.

— Dennis Jordan (@DennisMJordan) March 19, 2022
The idiotic, tone-deaf replies to Dave Rubin's tweet is precisely why we are at the point of child drag queens, "sex ed" for kids, child "transitioning", and pedophile apologists. https://t.co/A1Ql1intPd

— joy, M.Div. (@joymdiv) March 17, 2022
Dave Rubin announces him & another man are getting two babies.

Mark Dice responded like this. What do you think? pic.twitter.com/eBSbVqPC1K

— An0maly (@LegendaryEnergy) March 17, 2022
Those babies won't have a Mother bc you feel entitled to a family. I really like you Dave but babies deserve a mother.

— Rei Ayanami (@motherlibertas) March 16, 2022
Rightwingers are unhinged
Lee is just some right-wing bellend.
It was an instant follow from me
If you want to see more of these two
Anupam Kher posted something. I did too and there was a glitch...
So I have been in England over the weekend. And what a great time was had… on my journey home however, I came across a political ambulance. Surely the NHS should remain neutral? pic.twitter.com/tGAUuHPM5O

— Lisa Keogh (@keogh1992x) September 20, 2021
That is a St John Ambulance exactly the same as this. But you deliberately ignored the big sign on the back, which seems conveniently blurred, and laid into the NHS. Who's political? pic.twitter.com/EfcwbNLoDp

— Leon Watson (@LeonWatson) September 20, 2021
As I was planning on going to Leicester, taking the vaccine could have been delayed because of the side effects. I could have gone to the gym. I am still looking at Escorts and massage parlours. I would have an enema. Use the dildo if I did go over to Splash spa before or afterwards. I could skip that part and head out. Shower at whichever facility. As the iron is being used I don't have any privacy. If the ladders were here then I would be sorting the guttering. I can easily pick another day. I should not have woken up early. One of the roofing companies just rang me on a Sunday morning. Why now? 07584087328 Loughborough Roofing Services. I guess that I have to call them back. The next door neighbour should get the ladder instead. I may have to purchase a new one. He is now coming down to have a look in an hour and a half. So it might delay me going out. I didn't even get to clean the gutters. I was given a reasonable price. Explained what would happen. The gentleman is perhaps in late 50s to early 60s. Usually does it himself. I hope that I hadn't disturbed his time off. For him to come out and give a quote.
Got to the train station only to forget a mask. Could not enter shops. Got to Belgrave Rd but with it being a Sunday many shoos were closed. Wasted journey. I am having to use data for Internet. WiFi is scarce. The tissue I was using is good as finished. I don't want to exert too much energy. Waiting to hear from an escort. Haven't been here in months so it is tricky finding my way. With the delay from earlier in the day hasn't helped. This Google Maps is sending me all over the place. I went to Splash Spa. There were quite a few guys here. However I just wasn't feeling it. Could not be bothered. A few men just wandering around. I could have waited a while longer. Maybe strike up a conversation. The enema and dildo use were a waste of time. The blue pill from earlier definitely doing something to my stomach.
I had found a mask in my hoodie pocket. I could have done with it earlier. Fucks me off. I bought a hot chocolate from the bar which cost £3.50. I have got dressed. I could have just avoided Splash. £14 down the drain. I often don't feel turned on anymore when coming here. I still need paying back the money owed to me. I will go to the massage parlour. Saturday would have been better. A weekday would be OK. Far busier. I have the window engineer to come tomorrow. Get the gutters sorted. That will cost me. Looks like I am not moving yet. If I didn't bother coming to Leicester I would save money. The battery on my phone is 35% there is the battery app that provides more power. The time is 17:37. I got to the Thai massage parlour. It was £70 body to body massage for 30 mins. Oral without condom was £30. The lady was good. I wasn't allowed to cum in her mouth. So had to warn her. Nice breasts on her. Worth the money. It is the last time now. I no longer need escorts. No more trips to Splash. At Burger King the cashier did cough and I am sure that I felt it. The Bean Burger is no longer available. This black guy with tattoos comes in and asks if I have £1 but then asks for £2. I gave him 1. I did not have to give him any. The audacity. Better yet just lie or blatantly refuse. No one should be asking me for anything. I don't know what his situation is. Others can help him. I don't owe you shit. I've had family, friends and colleagues ask for money. I come home to find a towel laid on the floor. Instead of the bath mat which is probably still washing. I will stab someone. 99 problems but a bitch ain't one.
Images for sale
It's the zoomer generation evolving into morons. As they are a young black couple. The bond was even more. I doubt a white couple would get a harsh punishment.
What is Sameera Khan's deal? A rightwinger perhaps.
This woman needs to be voted out. https://t.co/rpZ6fGjITF

— sameera khan (@SameeraKhan) March 18, 2022
sameera khan is a reactionary transphobic person with a lot of backward views

— Average NATO abolisher (@mrviscat) March 20, 2022
She retweets Donald J Trump,Shapiro, Greenwald, MTG, Cernovich, Candace and some idiot labelling progressives as fascists. Dumb ass. Clearly antifeminist and antiblack. Most likely a coon.
I keep on hearing that Sameera Khan used to be a leftist. I look at her twitter and all I see is conservative, reactionary shit there. She's a Muslim who embraces all of the stereotypes of Islam, even wishes for a Christian Muslim alliance to oppose progress

— 🦇🌹Kamala can't beat any Republican🌹🦇 (@fruitbatfoxx) February 13, 2022
❤️ & rt if i can show you my Pokémon pic.twitter.com/JwYzotM06h

— Luna ✨ (@luna_griffinn) March 20, 2022
Tyrese's girlfriend Zelie on IG: pic.twitter.com/XyqHDlQCXv

— GlockTopickz (@Glock_Topickz) March 19, 2022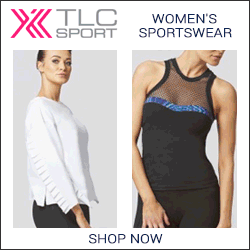 I was going to go the gym. Woke up early too. Then again later on. Now it is still early. Gets abit busier at PureGym. I looked up his name. Seeing a bunch of videos. Some targeted trans people and feminists. An asshat.
Getting more scam emails. ngwp495ifhlkufc-egaluzqvjiia2ucx@sundeepreddy06.xyz
oaewiyrxs6jnwna-4ukkylbcjycirlpa@sundeepreddy06.xyz
Listen Sundeep. My account has not been limited. You are a fag. The email has been reported. Stop with the bullshit.
gayhoopla.com
Hershel's son is an asshat.
White People on code. Fuentes is a retard.
Manchester guy is genuine.

Why is a grown man watching a Disney film? Brie Larson was right. Her comments about diversity and film critics triggered the rightwingers. They must be stupid.
will forever be angry that ppl hijacked the very good point brie larson made about why having female critics and critics of color matters and turned it into "she hates white men." the response a lot of white male critics gave to TURNING RED is proof enough pic.twitter.com/kqUQ0uSIps

— ines is still tired 🌳 (@limescrimes) March 18, 2022
This Karen is weird. Seems to be OK with smoking drugs but is against taking a vaccine.
Dean Cain - Superman, Kristen Swanson - Buffy, Kevin Sorbo - Hercules, Scott Baio - Chachi. James Woods, Randy Quaid, Kid Rock all were Trump supporters.
People turned on Chris Pratt as he was a member of a church that did gay conversion therapy. Of course you have Graham and Jk Rowling. For some Dave Chapelle could be a terf. Cleese for whatever reason. Then there are the ones with assault allegations eg Spacey, Cosby, R Kelly, Marilyn Manson, Franco. Graham created Father Ted, It Crowd. He bought it on himself. Alot of your heroes end up being the villain.
Dave is an idiot.
Rightwingers. Loving? Most likely racist and homophobic. His kids may get charged with a hate crime. Perhaps one will become a Liberal and argue with Dave.
Not sure what the ginger guy at the gym is staring at. I spotted some attractive young women. A tanned brunette in purple top. Tits were OK. A blonde in white t-shirt and black shorts, nice ass. Spotted some others.
After doing the hammer curl. I did get a cramp. Later on just moving about but my forearm and bicep would be stuck together. Would hurt a little.
My bank account getting low. It has been like this in a year. I work a lot. Moving out I would not have enough. I should put other that I took out for Leicester back in. I am still owed £525. Payday will come eventually. Would have tried to get a second phone or ipad. But that is delayed. The ladder still isn't collected. The gutters still need doing. I could at any time get the kitchen ceiling painted. I don't want to disturb the plaster. If there was a leak it is more visible. The light needs fitting properly. Now this can be done during my week off instead of lying in bed.
I did download Tiktok again however a copyright claim on songs that I created meant that the video is muted. Was this from Distrokid? Or elsewhere? I had to work around it. Also my songs are already in the Tiktok library. Fanbase is another one that I used before. Sometimes lack of engagement.
I have downloaded the app again.
Twitch becoming more like Chaturbate.
Watch spoopykitt on Twitch!
'
' These cunts do not seem to use emails.
Britain is MY COUNTRY and I'll hold it to account EVERY single time.

If you and your racist cronies don't like it - TOUGH.

Watch me from behind and kiss my royal black chuddies 💅🏾 pic.twitter.com/LYWNJGbVs2

— Dr Shola Mos-Shogbamimu (@SholaMos1) March 21, 2022
Do you not realise your own arguments can be used against you? If you hate British people, media, culture & leadership so much, you can kiss THEIR behind goodbye & go somewhere you like better. But no, you shout about in a land that gives you the privilege to do so@MailOnline https://t.co/uT1Oim0dmH

— Ash (@Ash15BN) March 26, 2022
Ash and Gill clearly don't get it. They are antiblack.
The Beta Male should have dropped.
I received yet another PayPal scam email. This one from gsavkufwegtctgm-qkymvoydlvvuvysd@maze-entrance.org
Reported it. Placed in spam folder. The email will be used.
Finding the term parallel economy. Alot of the people on Gab are going to be bigots. This image would make a nice nft.
Doesn't end the same way for a black person.
Meghan Markle is NOT to blame for Prince William & Kate Middleton failed #RoyalTourCaribbean, for demands of apology & reparation owed to Jamaica/Bahamas or for the British Monarchy being steeped in racism, oppression & exploitation of Black people to date

Dan Wootton is a liar pic.twitter.com/D36SSLBTNa

— Dr Shola Mos-Shogbamimu (@SholaMos1) March 23, 2022
Tariq Nasheed would bitch slap Dan.
So I'm sat in a cafe sobbing because my son's new school called to let me know that he was told to "Go away you Monkey" then the girl told her friends that she doesn't like him "because he is Black". We have not been in the school 9 months & this is the second incident

— Jessica Dunrod MA 🇰🇳 🏴󠁧󠁢󠁷󠁬󠁳󠁿 (@JDunrod) March 18, 2022
On that note, Jada Pinkett Smith having alopecia is a terrible thing to joke about. It's a serious disease affecting Black girls and women especially and wtf you look like joking about a Black women's hair in front of a white audience anyway.

— Juwan the Writer/Gender Muddle-r (he/him) (@juwanthewriter) March 28, 2022
this question is rhetorical. why is it that white feminists have labeled will smith's behavior "toxic masculinity" but not chris rock's pattern of belittling jada pinkett-smith and black women as a whole?

— Loni (They/Them) (@jaowrites) March 28, 2022
Nazanin Zaghari-Ratcliffe - "I don't agree with Richard on thanking the Foreign Secretary, because I have seen 5 Foreign Secretaries over the course of the 6 years.. I was told many times that we're going to get you home, but that never happened.. I'm not going to even trust you" pic.twitter.com/XS1RH7o6yO

— Haggis_UK 🇬🇧 🇪🇺 (@Haggis_UK) March 21, 2022
Nazanin being a woc that should be grateful. According to the rightwingers.
The fact that #ungratefulcow is trending speaks VOLUMES about the language used to describe women, particularly WOC. It saddens me seeing someone who has unjustly endured so much become villainised.
Nazanin has every right to question why it took 6 years for her to be freed!

— Phoebe/Φοίβη🌈 (@pcoles123) March 22, 2022
Unfathomable that it could get even worse but this tweet...how pic.twitter.com/8yuYSnvD5e

— @PiaGlenn (@PiaGlenn) March 23, 2022
She was pulled over on suspicion of drunk driving, but let go because the officer had an emergency call about a pedestrian on the highway. Moments after tweeting the below tweet, she ended up driving into the same officer, his colleague, and the pedestrian - killing them all. https://t.co/E93ZcXUk2K

— TONI TONE (@t0nit0ne) March 23, 2022
If you ask me, I'm the best drunk driver ever 😭😭😭

— TJ🦋 (@Tanae_jay) January 15, 2022
He is clearly a white supremacist. Doesn't value a black people at all. Thought these Conservatives wanted folk to work hard and try to be successful. Clearly doesn't believe that a black person can achieve anything. Basically seen as inferior.
Same can be said about James. White supremacist.
Rightwing communism?
It is the transphobia that attracted them to her. Her smearing Corbyn was wrong.
Destiny having negative comments about Blm, trans people. Being a rape apologist, simping for Rittenhouse and platforms fascists. Definitely not an ally. The people defending Rowling will come to his defence. Melinda had something to say on Twitter. Someone brought up a past tweet where she liked some transphobic tweet from Lauren Southern. Sargon being leftwing is a joke. He is a white supremacist. Well those are the t&cs. He can find another site. Southern has a Swedish last name. Why change it? These fools wanting an ethnostate well they better find an unhabited island. The Native Americans own the land.
This moron with glasses talks about being replaced. He should have a chat with the Native Americans.
I have gifted subs on Twitch to a few people. That should stop now.
I am sure that I saw a racoon this morning. It scurried away. I did contact the Probuild company. Two fixed prices. I hoped that it would be the cheaper one. I mentioned the underlay/fabric goes under the tiles. There is also the ridge tile and verge to sort out so it would be £400. They would usually use scaffolding but won't on this occasion. I hope that there isn't anymore problems. I still need to hear back from other companies. I could ring up the ones that I tried to contact about the guttering. It was a different one that rang me back over Christmas. One company that I emailed recently, I also contacted last year with no response. I could just say fuck it and go with this one. Easily could have just left it all alone. I look at the reviews. Some are pleased with the company and others are negative. It looks like it will rain for a week. Other companies will completely ignore my email. I am still waiting for the money that I am owed. No more fuckery. Still not had the ladders.